Press enter after choosing selection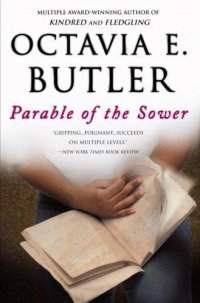 Location

& Checkout Length

Call Number
Checkout Length
Item Status
Traverwood Adult Books
4-week checkout
Adult Book / Fiction / Science Fiction / Classic / Butler, Octavia E.
4-week checkout
On Hold Shelf
Traverwood Adult Books
4-week checkout
Adult Book / Fiction / Science Fiction / Classic / Butler, Octavia E.
4-week checkout
Due 01-02-2022
Traverwood Adult Books
4-week checkout
Adult Book / Fiction / Science Fiction / Classic / Butler, Octavia E.
4-week checkout
Due 01-20-2022
Downtown 2nd Floor
4-week checkout
Science Fiction / Butler, Octavia
4-week checkout
Due 02-06-2022
Downtown 2nd Floor
4-week checkout
Science Fiction / Butler, Octavia
4-week checkout
Due 01-19-2022
Downtown 2nd Floor
4-week checkout
Science Fiction / Butler, Octavia
4-week checkout
Due 02-05-2022
Malletts Adult Books
4-week checkout
Adult Book / Fiction / Science Fiction / Classic / Butler, Octavia E.
4-week checkout
Due 01-15-2022
Pittsfield Adult Books
4-week checkout
Adult Book / Fiction / Science Fiction / Classic / Butler, Octavia E.
4-week checkout
Due 01-19-2022
Pittsfield Adult Books
4-week checkout
Adult Book / Fiction / Science Fiction / Classic / Butler, Octavia E.
4-week checkout
Due 12-21-2021
Westgate Adult Books
4-week checkout
Adult Book / Fiction / Science Fiction / Classic / Butler, Octavia E
4-week checkout
Due 01-26-2022
Westgate Adult Books
4-week checkout
Adult Book / Fiction / Science Fiction / Classic / Butler, Octavia E
4-week checkout
Due 01-25-2022
Westgate Adult Books
4-week checkout
Adult Book / Fiction / Science Fiction / Classic / Butler, Octavia E.
4-week checkout
Due 02-11-2022
REVIEWS & SUMMARIES
Library Journal Review
School Library Journal Review
Booklist Review
Publishers Weekly Review
Summary / Annotation
Fiction Profile
Author Notes
COMMUNITY REVIEWS
Frighteningly plausible submitted by crwilley on June 23, 2013, 10:29am "plausible" is not a word you like to use in conjunction with dystopian SF, but there it is - this is, in a nutshell, the tale of a girl who finds herself founding a new religion as she struggles to survive the kind of slow-motion economic collapse that leaves the have-nothings eyeing the have-a-littles as easy targets, slowly assembling a pack of disciples as she walks north along the road towards some hope of safety. Not a fun read, but a worthwhile one.
Read it! submitted by ashflowtuff on August 25, 2016, 10:03am This is one of my favorite books. So powerful and interesting. And so realistic given the path our country seems to be moving in right now.
Life-changing book submitted by jmailing on July 3, 2019, 9:33am Octavia Butler is amazing. I could barely put this down and finished it in a weekend. Her predictions of how our world would (and will) change are scary accurate, and are a gripping wake-up call for us today. Highly recommended read!
so prescient. submitted by AGAPHD on June 15, 2020, 9:15pm There are moments in this novel that are shockingly prescient! It's also a great read. Definitely recommended!
This could happen tomorrow submitted by kath on July 20, 2021, 9:26pm This book is scary - especially since it was written in the early 1990s. Most relevant today. Loved the plot and characters. Read it.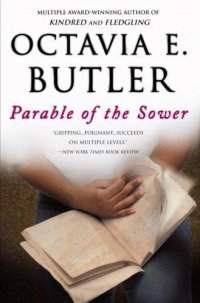 PUBLISHED
New York : Four Walls Eight Windows, c1993.
Year Published: 1993
Description: 299 p. ; 22 cm.
Language: English
Format: Book

READING LEVEL
Lexile: 710

ISBN/STANDARD NUMBER
0446675504
0446601977
9781538732182
9781609807191

SUBJECTS
Twenty-first century -- Fiction.
California -- Fiction.