Press enter after choosing selection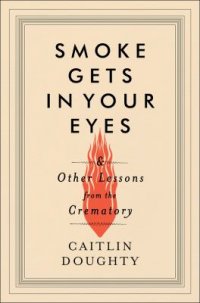 Locations
Call Number: 921 Doughty, Caitlin, Adult Book / Nonfiction / Biography / General / Doughty, Caitlin
On Shelf At: Downtown Library

| Location | Call Number | Branch | Item Status |
| --- | --- | --- | --- |
| Downtown 2nd Floor | 921 Doughty, Caitlin | Downtown Library | On Shelf |
| Downtown 2nd Floor | 921 Doughty, Caitlin | Downtown Library | On Shelf |
| Downtown 2nd Floor | 921 Doughty, Caitlin | Downtown Library | Due 07-01-2020 |
| Malletts Adult Books | Adult Book / Nonfiction / Biography / General / Doughty, Caitlin | Malletts Creek Branch | Due 07-01-2020 |
| Traverwood Adult Books | Adult Book / Nonfiction / Biography / General / Doughty, Caitlin | Traverwood Branch | Due 07-01-2020 |
| Westgate Adult Books | Adult Book / Nonfiction / Biography / General / Doughty, Caitlin | Westgate Branch | Due 07-01-2020 |
The blogger behind the popular Web series Ask a Mortician describes her experiences working at a crematory, including how she sometimes got ashes on her clothes and how she cared for bodies of all shapes and sizes.

REVIEWS & SUMMARIES
Library Journal Review
School Library Journal Review
Booklist Review
Publishers Weekly Review
Summary / Annotation
Table of Contents
Fiction Profile
Author Notes
COMMUNITY REVIEWS
Thought Provoking submitted by Zekicmom on June 13, 2015, 7:43am I first got interested in reading this book after hearing an interview with the author on NPR. Not something I would ever have considered reading otherwise, I'm so glad I did. It tackles an uncomfortable topic in a thoughtful, relatable way. Thought the author's own journey we given insight into the behind the scenes world of caring for the dead. It was a captivating read, and did not "freak me out", like I had been afraid it would.
Definitely unique submitted by KOH on August 4, 2017, 8:34pm I enjoyed reading about such a foreign to me subject. My only complaint is that it was difficult and sad to read the parts that mentioned deceased younger kids/babies. It was more palatable when i pictured everyone having lived a long good life.
LOVED it submitted by cbujaki on June 19, 2018, 6:03pm I am a watcher of caitlin's youtube channel, and her book is at the same high standards as her videos are. It is very thought provoking and interesting. I learned a lot of things about death practices, and about other cultures. If you're afraid this book will be too gross, I recommend you try it out anyway. She handles writing about these things with a lot of class and respect. Overall, this is one of my favorite books, by one of my favorite people.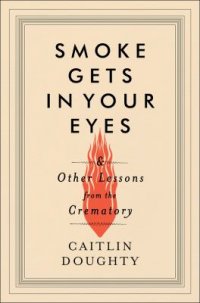 PUBLISHED
New York : W. W. Norton & Company, [2014]
Year Published: 2014
Description: x, 254 pages ; 22 cm.
Language: English
Format: Book

ISBN/STANDARD NUMBER
9780393240238
0393240231

SUBJECTS
Doughty, Caitlin.
Undertakers and undertaking -- Biography.
Undertakers and undertaking -- Anecdotes.