Press enter after choosing selection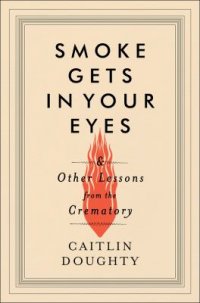 Location

& Checkout Length

Call Number
Checkout Length
Item Status
Westgate Adult Books
4-week checkout
Adult Book / Nonfiction / Biography / General / Doughty, Caitlin
4-week checkout
In transit
Malletts Adult Books
4-week checkout
Adult Book / Nonfiction / Biography / General / Doughty, Caitlin
4-week checkout
Due 03-11-2023
The blogger behind the popular Web series Ask a Mortician describes her experiences working at a crematory, including how she sometimes got ashes on her clothes and how she cared for bodies of all shapes and sizes.

REVIEWS & SUMMARIES
Library Journal Review
School Library Journal Review
Booklist Review
Publishers Weekly Review
Summary / Annotation
Table of Contents
Fiction Profile
Author Notes
COMMUNITY REVIEWS
Thought Provoking submitted by Zekicmom on June 13, 2015, 7:43am I first got interested in reading this book after hearing an interview with the author on NPR. Not something I would ever have considered reading otherwise, I'm so glad I did. It tackles an uncomfortable topic in a thoughtful, relatable way. Thought the author's own journey we given insight into the behind the scenes world of caring for the dead. It was a captivating read, and did not "freak me out", like I had been afraid it would.
Definitely unique submitted by KOH on August 4, 2017, 8:34pm I enjoyed reading about such a foreign to me subject. My only complaint is that it was difficult and sad to read the parts that mentioned deceased younger kids/babies. It was more palatable when i pictured everyone having lived a long good life.
LOVED it submitted by cbujaki on June 19, 2018, 6:03pm I am a watcher of caitlin's youtube channel, and her book is at the same high standards as her videos are. It is very thought provoking and interesting. I learned a lot of things about death practices, and about other cultures. If you're afraid this book will be too gross, I recommend you try it out anyway. She handles writing about these things with a lot of class and respect. Overall, this is one of my favorite books, by one of my favorite people.
Smoke Gets In Your Eyes submitted by leighsprauer on July 17, 2020, 4:11pm If you ever wanted to learn more about cremation (I didn't), or if you have always been interested in the funeral industry (I wasn't), or if you ever wanted to read graphic descriptions of corpses and decay (why would you?), then this is the book for you! Smoke Gets In Your Eyes is one of those rare and magical books that makes a subject that you previously only had a marginal interest in compelling and fascinating. Doughty is such a wonderful writer and storyteller that I could not stop reading. The book is both a series of anecdotes about her work as a crematory operator, an anthropological sketch of the history of death and death rituals, and an argument for changing the West's view and practices of death and funerals.
As others have argued in recent years, Doughty convincingly demonstrates that our current approach to death, which is chiefly one of denial, disgust, and dissociation, is not only historically abnormal, but also detrimental to our psyches and social fabric. She argues for a more natural, traditional approach, in which people mostly die at home, with their bodies tended to and perhaps disposed of by their loved ones. Although it's hard to imagine a cultural shift large enough for that to become widespread, I think it's certainly a laudable goal. Through this book, and her non-profit organization, Order of the Good Death, it has become her Doughty's life mission.
I vacillated between giving this book 4 and 5 stars, mainly because there were a few narrative elements - her love life, and some descriptions of her neighborhood, for example - which though well written, were only tangentially related to the book's topic, and were a bit of a distraction. A little more editing would have benefited everyone. Another issue, this time with content instead of style, is her assertion in the prologue that our fear of death drives everything we do. Although this may be true for her, I would hardly call it a universal fear. Many religious people, including Christians, and Catholics like myself, have a vastly different view of death than she does, even though they may be much more distanced from death than their ancestors, and still take part in the problematic modern death rituals. Although it's true that American Christians don't have the up close and personal relationship with the dead that she does, it is such a fundamental part of our faith (I consume the Body of Christ weekly! Or more! While looking at statues of His dead body! And reflecting on my mortality!) that it can't help affect our fear, or lack thereof, of death. Her upbringing as a secular American certainly colors her views on what is a normal or abnormal American philosophy.
Despite these minor issues, the book is well worth the read, and I highly recommend it.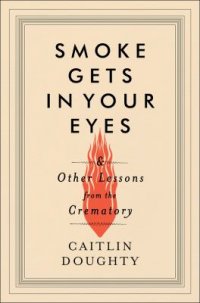 PUBLISHED
New York : W. W. Norton & Company, [2014]
Year Published: 2014
Description: x, 254 pages ; 22 cm.
Language: English
Format: Book

ISBN/STANDARD NUMBER
9780393240238
0393240231

SUBJECTS
Doughty, Caitlin.
Undertakers and undertaking -- Biography.
Undertakers and undertaking -- Anecdotes.