Press enter after choosing selection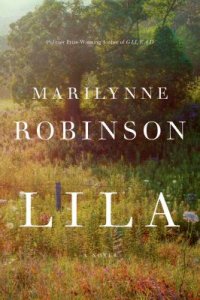 Locations
Call Number: Fiction / Robinson, Marilynne, Adult Book / Fiction / General / Robinson, Marilynne
On Shelf At: Downtown Library, Pittsfield Branch, Westgate Branch

Location

& Checkout Length

Call Number
Checkout Length
Item Status
Downtown 2nd Floor
4-week checkout
Fiction / Robinson, Marilynne
4-week checkout
On Shelf
Downtown 2nd Floor
4-week checkout
Fiction / Robinson, Marilynne
4-week checkout
On Shelf
Downtown 2nd Floor
4-week checkout
Fiction / Robinson, Marilynne
4-week checkout
On Shelf
Pittsfield Adult Books
4-week checkout
Adult Book / Fiction / General / Robinson, Marilynne
4-week checkout
On Shelf
Westgate Adult Books
4-week checkout
Adult Book / Fiction / General / Robinson, Marilynne
4-week checkout
On Shelf
Traverwood Adult Books
4-week checkout
Adult Book / Fiction / General / Robinson, Marilynne
4-week checkout
Due 01-31-2023
Abandoning her homeless existence to become a minister's wife, Lila reflects on her hardscrabble life on the run with a canny young drifter and her efforts to reconcile her painful past with her husband's gentle Christian worldview.

REVIEWS & SUMMARIES
Library Journal Review
Booklist Review
Publishers Weekly Review
Summary / Annotation
Fiction Profile
Author Notes
COMMUNITY REVIEWS
Lila submitted by leighsprauer on July 30, 2015, 9:51am This is the prequel to Robinson's 'Gilead', and tells the story of his wife Lila's life from early childhood until early in their marriage. I absolutely loved 'Gilead' and hoped that this wouldn't disappoint. It didn't. As in ''Gilead' the storytelling is intentionally disjointed - Lila jumps from event to event in her life as she tries to come to terms with both her past and present circumstances. But rather than causing confusion, that style only makes the characters more human and relatable.
Although I think it seemed somewhat rushed and less well-developed toward the end, I still gave it 5 stars because the quality of the rest of it more than makes up for it. I look forward to reading it again.
Do Not Miss submitted by downing on August 30, 2016, 12:12pm This has been one of my favorite books of the year. And it's actually my favorite one in this series as well. The story telling and characters are beautiful
Lila submitted by jaysreddy on July 31, 2018, 8:29pm This book is stunning. I read this after I read Gilead, and loved it even more than I thought I would. It is moving, thought-provoking, and beautiful like everything Robinson writes, and Lila is a particularly magnificent character.
Heartbreaking and lovely submitted by unknown on July 13, 2020, 4:51pm I'm not sure there's a writer who exists today as deft with their craft as Marilynne Robinson. This is part of a trilogy -- including the books Home and Gilead, also both amazing -- and it matters less what order you read them in and more that you read all three, as when you read the whole trilogy it is so much more of a "complete" picture because you get the POVs of several of the characters involved. (I read them in the order in which they were written: Gilead, Home, Lila, and that order works very well. I wish I could erase the memory of them from my brain so I could read them in every other permutation of order. They all stand on their own as novels, it's just a matter of whose POV you are privy to...)
A story-flipper! submitted by terpsichore17 on August 26, 2022, 4:38pm The more of Robinson's work I read, the more I wonder about her life; Lila's earlier days reminded me somehow of Housekeeping, both of which seem hard to compose without some practical experience.

Even more than Home, this book layers over everything Ames shares about Lila in Gilead to completely alter what I'd understood of her. It doesn't make that age gap disappear, but does make it more comprehensible.

Each book has this easy intersection of life and Scripture, discussed and sermonized and influencing family dynamics, now in the foreground, now the backdrop. Lila's particular means of interacting with Scripture - copying out sections to practice her handwriting while also grappling with the meaning, considering how Doll had saved her as a child, examining Ezekiel and Job - gives the book a peculiar heightened contrast, a texture distinct from Ames or any of the Boughtons reading a text almost worn smooth with use.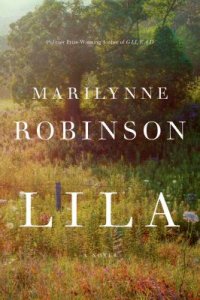 PUBLISHED
New York : Farrar, Straus and Giroux, 2014.
Year Published: 2014
Description: 261 pages ; 22 cm.
Language: English
Format: Book

ISBN/STANDARD NUMBER
9780374187613

SUBJECTS
Adult child abuse victims -- Fiction.
Clergy -- Fiction.
Spouses of clergy -- Fiction.
Iowa -- Fiction.
Mystery fiction
Psychological fiction.