Press enter after choosing selection
Grow Your Handmade Business : : how to Envision, Develop, and Sustain a Successful Creative Business
Chapin, Kari. Book - 2012 745.506 Ch 2 On Shelf No requests on this item Community Rating: 4 out of 5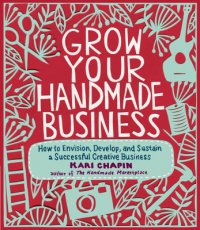 Locations
Call Number: 745.506 Ch
On Shelf At: Downtown Library

| Location | Call Number | Branch | Item Status |
| --- | --- | --- | --- |
| Downtown 2nd Floor | 745.506 Ch | Downtown Library | On Shelf |
| Downtown 2nd Floor | 745.506 Ch | Downtown Library | On Shelf |
| Pittsfield Adult Books | 745.506 Ch | Pittsfield Branch | Due 08-28-2019 |
Includes index.

REVIEWS & SUMMARIES
Library Journal Review
Summary / Annotation
COMMUNITY REVIEWS
Excellent submitted by ksboes on June 14, 2014, 10:38am I really resonated with the style of this book. It was enjoyable to read through and helped me to develop plans and strategies without feeling overwhelmed by business terms. That said, it had enough specifics to understand business basics and the process of opening my own shop. Paired with Craft. Inc, it made a lovely duo. I would highly suggest this tome.
wonderful! submitted by fairytale on June 19, 2014, 9:43am This is a wonderful resource for anyone considering starting a small art/craft business. Lots of great information and helpful anecdotes!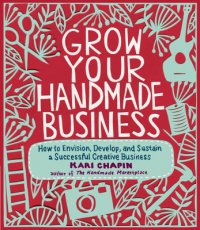 PUBLISHED
North Adams, MA : Storey Pub., c2012.
Year Published: 2012
Description: 271 p. : ill. ; 19 cm.
Language: English
Format: Book

ISBN/STANDARD NUMBER
9781603429894
1603429891

ADDITIONAL CREDITS
Judd-McGee, Jennifer.

SUBJECTS
Handicraft industries -- Management.
Handicraft -- Marketing.
Selling -- Handicraft.