Press enter after choosing selection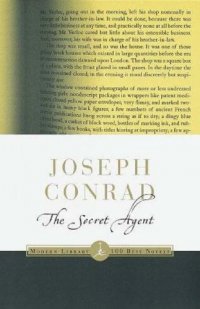 Location

& Checkout Length

Call Number
Checkout Length
Item Status
Downtown 2nd Floor
4-week checkout
Fiction / Conrad, Joseph
4-week checkout
Due 10-15-2023
Westgate Adult Books
4-week checkout
Adult Book / Fiction / Classic / Conrad, Joseph
4-week checkout
Due 10-03-2023
In the only novel Conrad set in London, The Secret Agent communicates a profoundly ironic view of human affairs. The story is woven around an attack on the Greenwich Observatory in 1894 masterminded by Verlac, a Russian spy working for the police, and ostensibly a member of an anarchist group in Soho. His masters instruct him to discredit the anarchists in a humiliating fashion, and when his evil plan goes horribly awry, Verlac must deal with the repercussions of his actions.

REVIEWS & SUMMARIES
Summary / Annotation
Excerpt
Author Notes
COMMUNITY REVIEWS
No community reviews. Write one below!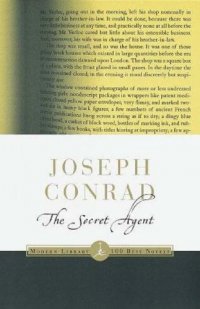 PUBLISHED
London : Penguin, 2007.
Year Published: 2007
Description: 269 pages : maps ; 20 cm
Language: English
Format: Book

ISBN/STANDARD NUMBER
9780141441580
0141441585

ADDITIONAL CREDITS
Stape, J. H.
Newton, Michael 1965-

SUBJECTS
Royal Greenwich Observatory -- Fiction.
Conspiracies -- Fiction.
Anarchists -- Fiction.
Bombings -- Fiction.
London (England) -- Fiction.
Political fiction.