Press enter after choosing selection
Tunnels
Gordon, Roderick. Book - 2008 None on shelf No requests on this item Community Rating: 4.5 out of 5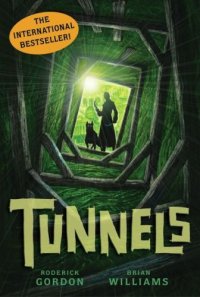 AADL has no copies of this item

When Will Burrows and his friend Chester embark on a quest to find Will's archaeologist father, who has inexplicably disappeared, they are led to a labyrinthine world underneath London, full of sinister inhabitants with evil intentions toward "Topsoilers" like Will and his father.

REVIEWS & SUMMARIES
School Library Journal Review
Booklist Review
Publishers Weekly Review
Summary / Annotation
Fiction Profile
Author Notes
COMMUNITY REVIEWS
A slow beginning submitted by bookworms on August 23, 2016, 12:24pm Tunnels tells the tale of Will's quest to find his missing archaeologist father in a underground civilization. Up until close to the end of the book, it was very slow and dull. At the end there was a lot of action and an unexpected twist, but not quite enough action to make up for the first part.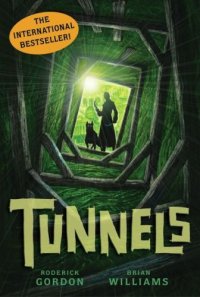 SERIES
Tunnels
1.

PUBLISHED
New York : Chicken House/Scholastic, 2008.
Year Published: 2008
Description: 472 p. ; 22 cm.
Language: English
Format: Book

READING LEVEL
Lexile: 990

ISBN/STANDARD NUMBER
9780439871778
0439871778

ADDITIONAL CREDITS
Williams, Brian James, 1958-

SUBJECTS
Adventure and adventurers -- Fiction.
Underground areas -- Fiction.
Archaeology -- Fiction.
London (England) -- Fiction.
England -- Fiction.