Press enter after choosing selection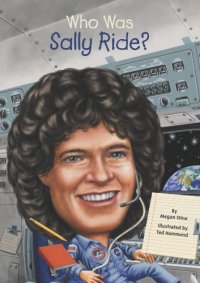 | Location | Call Number | Branch | Item Status |
| --- | --- | --- | --- |
| Downtown Youth | J 921 Ride, Sally | Downtown Library | Due 07-22-2019 |
| Malletts Kids Books | Kids Book / Nonfiction / Biography / Scientists & Inventors / Ride, Sally | Malletts Creek Branch | Due 07-21-2019 |
| Pittsfield Youth | J 921 Ride, Sally | Pittsfield Branch | Due 07-22-2019 |
| Traverwood Youth | J 921 Ride, Sally | Traverwood Branch | Due 07-22-2019 |
Looks at the life and career of the physician and NASA astronaut who became the first American woman in space in 1983.

REVIEWS & SUMMARIES
Summary / Annotation
Author Notes
COMMUNITY REVIEWS
No community reviews. Write one below!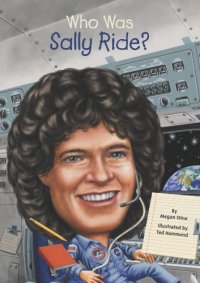 SERIES
Who was--?

PUBLISHED
New York : Grosset & Dunlap, 2013.
Year Published: 2013
Description: 103 pages : illustrations, map ; 21 cm.
Language: English
Format: Book

ISBN/STANDARD NUMBER
9780448466880
0448466872

ADDITIONAL CREDITS
Hammond, Ted,

SUBJECTS
Ride, Sally.
United States. -- National Aeronautics and Space Administration -- Biography.
Astronauts.
Physicists.
Women -- Biography.