Press enter after choosing selection
Genius Squad
Jinks, Catherine. Book - 2008 None on shelf No requests on this item Community Rating: 4.9 out of 5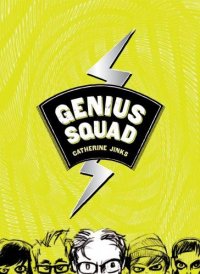 AADL has no copies of this item

Sequel to: Evil genius.
After the Axis Institute is blown up, fifteen-year-old Cadell Piggot is unhappily stuck in foster care with constant police surveillance to protect him from the evil Prosper English until he gets an offer to join a mysterious group called Genius Squad.

REVIEWS & SUMMARIES
School Library Journal Review
Booklist Review
Publishers Weekly Review
Summary / Annotation
Fiction Profile
Author Notes
COMMUNITY REVIEWS
Love This Book submitted by glennauerbach on June 16, 2012, 1:27pm I love this book. It is one of the best I have ever read. I would definitely re -read this book, and reccomend this to my peers.
awesome submitted by DoodleBob on June 17, 2012, 2:48pm this is one of the better science fiction books on the planet!
just as good as the first submitted by unknown on August 2, 2013, 7:17pm just as good as the first
entertaining submitted by emjane on August 9, 2013, 11:24am The somewhat strange and super-intelligent teen Cadel from Evil Genius continues to come to terms with his abilities and whether they should be used for good or evil.

Cadel finds himself working with another set of entertaining characters with unusual talents, and though it can be occasionally challenging to keep track of the many new faces, the reader still cares about their fates. Sections of the book, particularly in the middle third, are slow-paced, but the story picks up with the remarkably unpredictable climax. Genius Squad is set apart from other teen adventurer stories by the way it deals with the complications that can come with family-- be it made up of blood relations or just people who care.

Both boys and girls in middle school and lower high school grades will eat up this action-adventure story.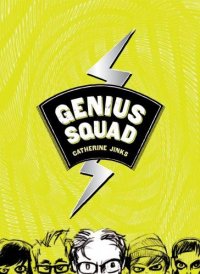 PUBLISHED
Orlando : Harcourt, c2008.
Year Published: 2008
Description: 436 p. ; 22 cm.
Language: English
Format: Book

READING LEVEL
Lexile: 720

ISBN/STANDARD NUMBER
0152066500
9780152059859 (hc)
0152059857 (hc)

SUBJECTS
Genius -- Fiction.
Identity -- Fiction.
Crime -- Fiction.
Good and evil -- Fiction.
Science fiction.
Australia -- Fiction.