Press enter after choosing selection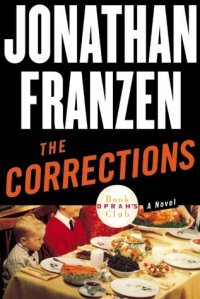 Locations
Call Number: Fiction, Adult Book / Fiction / General / Franzen, Jonathan
On Shelf At: Downtown Library, Westgate Branch

| Location | Call Number | Branch | Item Status |
| --- | --- | --- | --- |
| Downtown 2nd Floor | Fiction | Downtown Library | On Shelf |
| Downtown 2nd Floor | Fiction | Downtown Library | On Shelf |
| Westgate Adult Books | Adult Book / Fiction / General / Franzen, Jonathan | Westgate Branch | On Shelf |
| Westgate Adult Books | Adult Book / Fiction / General / Franzen, Jonathan | Westgate Branch | On Shelf |
REVIEWS & SUMMARIES
Library Journal Review
Booklist Review
Publishers Weekly Review
Summary / Annotation
Fiction Profile
Author Notes
COMMUNITY REVIEWS
the social novel is alive again submitted by grubbg on June 14, 2015, 2:01pm Jonathan Franzen is one of the only novelists these days writing social novels: novels that center on a social problem. We need this kind of literature, now more than ever. And he's doing it right. A fixating book, full of rich characters and the vexing paradoxes of contemporary life.
Funny submitted by EJZ on July 23, 2018, 8:45pm One of the funniest novels I've read in a long time. An American family confronts the deteriorating health of their aged parents, told from multiple points of view. I loved it, beginning to end.

You'll start to see yourself and your family in the characters, and not necessarily in a good way.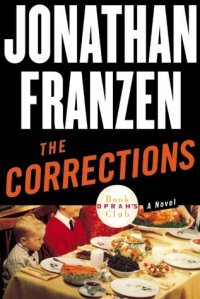 PUBLISHED
New York : Farrar, Straus and Giroux, 2001.
Year Published: 2001
Description: 567 p.
Language: English
Format: Book

ISBN/STANDARD NUMBER
0374100128
0312421273 :
0374129983 :

SUBJECTS
Married women -- Fiction.
Parkinson's disease -- Patients -- Fiction.
Parent and adult child -- Fiction.
Middle West -- Fiction.