Press enter after choosing selection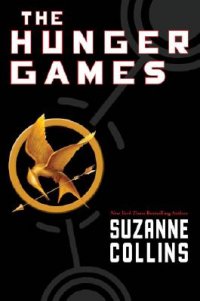 | Location | Call Number | Branch | Item Status |
| --- | --- | --- | --- |
| Downtown Teen, 1st Floor | Teen Fiction / Collins, Suzanne | Downtown Library | On Hold Shelf |
| Downtown Teen, 1st Floor | Teen Fiction / Collins, Suzanne | Downtown Library | Due 09-18-2021 |
| Downtown Teen, 1st Floor | Teen Fiction / Collins, Suzanne | Downtown Library | Due 10-08-2021 |
| Downtown Teen, 1st Floor | Teen Fiction / Collins, Suzanne | Downtown Library | Due 09-28-2021 |
| Downtown Teen, 1st Floor | Teen Fiction / Collins, Suzanne | Downtown Library | Due 09-20-2021 |
| Downtown Teen, 1st Floor | Teen Fiction / Collins, Suzanne | Downtown Library | Due 10-15-2021 |
| Downtown Teen, 1st Floor | Teen Fiction / Collins, Suzanne | Downtown Library | Due 10-10-2021 |
| Downtown Teen, 1st Floor | Teen Fiction / Collins, Suzanne | Downtown Library | Due 09-07-2021 |
| Downtown Teen, 1st Floor | Teen Fiction / Collins, Suzanne | Downtown Library | Due 10-09-2021 |
| Westgate Teen Books | Teen Book / Fiction / Dystopian / Collins, Suzanne | Westgate Branch | In transit |
| Westgate Teen Books | Teen Book / Fiction / Dystopian / Collins, Suzanne | Westgate Branch | Due 10-15-2021 |
| Westgate Teen Books | Teen Book / Fiction / Dystopian / Collins, Suzanne | Westgate Branch | Due 10-04-2021 |
| Westgate Teen Books | Teen Book / Fiction / Dystopian / Collins, Suzanne | Westgate Branch | Due 09-30-2021 |
| Malletts Teen Books | Teen Book / Fiction / Dystopian / Collins, Suzanne | Malletts Creek Branch | Due 10-17-2021 |
| Pittsfield Teen Books | Teen Book / Fiction / Dystopian / Collins, Suzanne | Pittsfield Branch | Due 10-06-2021 |
| Pittsfield Teen Books | Teen Book / Fiction / Dystopian / Collins, Suzanne | Pittsfield Branch | Due 09-17-2021 |
| Traverwood Teen Books | Teen Book / Fiction / Dystopian / Collins, Suzanne | Traverwood Branch | Due 10-02-2021 |
In a future North America, where the rulers of Panem maintain control through an annual televised survival competition pitting young people from each of the twelve districts against one another, sixteen-year-old Katniss's skills are put to the test when she voluntarily takes her younger sister's place.

REVIEWS & SUMMARIES
Library Journal Review
School Library Journal Review
Booklist Review
Publishers Weekly Review
Summary / Annotation
Fiction Profile
Author Notes
COMMUNITY REVIEWS
Let The Games Begin submitted by Brad B. on November 6, 2008, 6:57pm Face paced. Action. Romance. There is a lot of buzz about this book with good reason. This is the type of book that you read in one sitting and put off other less important things like eating and sleeping. The plot revolves around a dystopian future where each of 12 poor districts must send two teens to fight in a televised battle-royal to the death. You read correctly: to the death. I will admit that part of the strange appeal of this book is the horrific thought, "are these kids really going to kill each other? No, that can't happen..." Like the onlookers watching t.v. in the book I had to know. Suffice it to say people should be warned this book is violent. But, throw in a romance between two kids forced to kill each other; well, the tension doesn't get any higher than that.
This book is ALWAYS in your favor. submitted by marshd on October 29, 2010, 11:32am This is a captivating post-apocalyptic dystopian survival story. I literally only put the book down twice. It has many elements--romance, violence, rebellion--and for that reason it could probably be enjoyed by just about anyone. There were cliches, which is the only reason I didn't give it the full five stars, but overall I really like the sort of tear you feel inside when you realize you are hoping for Katniss to win, but at the expense of many others' lives.
Fun For All submitted by jaegerla on January 6, 2011, 3:07pm This was great. One of those books you can't put down once you've read the first page. But it took me a long time to read that first page. I'm not a huge fan of fantasy novels and only sorta like science fiction, and after hearing the premise of the story I really wasn't impressed. It sounds like something that's been done before. The idea of an updated gladiator fight set in a high tech arena and televised for audiences of the future... It sounded one dimensional and predictable. Everyone was gushing about The Hunger Games series and it annoyed me. After a full month of hearing the gushing I put the book on hold. By the time it arrived on the holdshelf I had practically forgotten about requesting it. I took it home, read the first page, and then finished it as fast as possible. It's a highly entertaining, suspenseful, and fun book for all. Even for people that aren't so much into the fantasy thing.
amazing!!! submitted by harajuku528 on April 8, 2011, 4:42pm this book has everything! amzing! U HAVE TO READ IT!!!! :-) takes a while for the storyline to get faster though, kinda slow but still AWESOME!!!!
good book submitted by whusunny on May 15, 2011, 12:07am a good book
Survival submitted by mysterio on June 19, 2011, 6:35am This book is amazing and I'm surprised that i survived through all of the tragedy, romance, and action.
All-time favorite! submitted by ColeenT on June 19, 2011, 2:29pm I enjoyed this book the most out of the entire series. The theme of this book is very intriguing. Very good read!
Can't wait submitted by racoonacon1236 on June 20, 2011, 7:51am Although I think the movie will be a flop, I enjoyed the book, and the rest of the series. Katniss is the perfect character. Strong-willed, defiant, thoughtful,and kind.
Thought provoking submitted by heatherebeck on June 20, 2011, 3:31pm Wow, this book kept me awake at night just thinking about what I'd just read. I find myself constantly comparing the struggles the main characters faced to people in areas of our globe today. I have completed the whole trilogy in less than a week.
Not just for kids submitted by hcf on June 21, 2011, 8:49pm We read this at my book club and it was a big favorite for everyone. It brought about a great discussion. Definitely recommend this one!

Hunger games submitted by foxridgect on June 22, 2011, 8:30am This is a good book! I am looking forward to the other books in this trilogy.
amazing submitted by tcaldera97 on June 22, 2011, 11:21am this book actually attracts any readers and i was one, it is actually on my top favorite list. it is so good.
great! submitted by nfrassrand on June 23, 2011, 12:47pm I love this book. I'll never get tired of it.
Loved it submitted by krishnansuresh on June 23, 2011, 2:30pm This book is amazing, serious, funny, tragic and romantic. I recommend this book to anyone who wants an action-packed book to read.
cool submitted by steelersfan1 on June 23, 2011, 9:06pm this book is about survival
Best series ever!! submitted by ilm on June 24, 2011, 7:18am This book is my favorite of the Hunger Games series.
Really Exciting submitted by 15redwings on June 24, 2011, 11:10am A really cool book that definitely makes you want o read more but it's definitely not for kids under 10
Highly Recommended! submitted by xoxobrenda on June 25, 2011, 4:05pm Be prepared to be reading all three books in the Hunger Games Series, because once you start, you'll get HOOKED. The characters are well developed, you feel them, they tug at your emotions. Read the Hunger Games!
series submitted by honordenver on June 26, 2011, 4:56pm great first book in the series
)':) submitted by vmclaugh on June 27, 2011, 9:42am I love it, but too many people die.
Well written submitted by kooifish on June 27, 2011, 2:46pm What a great story! The premise of the book is utterly horrifying, but the way it is written makes it all about the relationships. I love it!
I hope this doesn't turn into the next Twilight. submitted by miss pyro on June 29, 2011, 1:17pm I love this book so much. I remember waiting for Catching Fire to come out (and then one of my friends got ahold of an ARC and I loved her forever). I don't think I spent more than four hours on each book. Read them all in one sitting, of course with breaks to freak out at my family.
awesome submitted by blaketurner on June 29, 2011, 3:25pm I not done with it yet but so far its awesome
Great Book! submitted by pbapat on June 30, 2011, 2:00pm i love this book. Even tho its sad, its rly gripping
awesome book submitted by jakabe on June 30, 2011, 2:38pm i LUVED it best book ever
BEST BOOK *EVER*!!!!! submitted by jayendra44106 on June 30, 2011, 7:00pm This is the best book ever. I thought it would be some pathetic fantasy book but I was reading this book every second I could once I had started! It's impossible to put down! But a little mushy romance.
what joy thinks submitted by joiemma on July 1, 2011, 7:13pm great
BEST BOOK EVER submitted by Pareenaz9 on July 3, 2011, 12:13pm This is the best book ever! It been my favorite book for years and I cant stop re reading it! Of the trilogy, this is the best one! :)
hunger games submitted by nasuaada on July 4, 2011, 10:34pm where children fight to the death, much like battle royale
Awesome submitted by bbelalggazali on July 5, 2011, 10:27am Awesome, but violent

interesting concept submitted by adimarzo on July 5, 2011, 12:26pm I was hesitant to read this book because the subject matter sounded so far-fetched. But once I started reading I got sucked in and couldn't put the book down. It is fast paced and well written. Katniss is an interesting character; I can't decide if I like her or not. This would be a good book for a teen or possibly a mature tween.
Great book submitted by ldupuis44 on July 6, 2011, 12:03pm I love this book. It is fast paced and you just can't seem to put it down until you've read it. The characters are engaging and the story is powerful.
great book!!! submitted by Maria97 on July 6, 2011, 10:41pm I read it.... it was really good. I would recommend it to any teen who is looking for a great book.
Great submitted by tree64 on July 7, 2011, 4:56pm This was a really good book compared to Suzanne Collins other books, like the series "Underland Chronicles". I can't believe they were written by the same author! This is so much better!
Read this book!!!!! submitted by adipirro on July 8, 2011, 8:07pm A highly recommended book for teens and adults alike!!!!!!!!!

Don't forget to look here: http://www.imdb.com/title/tt1392170/ for information about the upcoming movie.
The Hunger Games submitted by shihdeanna on July 9, 2011, 1:01am The Hunger Games by Suzanne Collins is a thrilling book that makes your heart beat fast. Once you start reading, you can't stop because the book draws you in. This is a great book!
I'm like IN THE BOOK submitted by coolwhipcat on July 9, 2011, 10:42am I can't put this book down! I'm almost done with it, and I'm having trouble writing this review because the book is screaming 'READ ME'. I love this book. The only problem is I'm a little sensitive to the violence. It seems closer because it seems like I'm in the book.
Hunger Games-a hit! submitted by shalinigurl on July 10, 2011, 11:04am This amazing book involves death, trust, bravery, and last of all romance.
A book you will always remember...try it out today.
page turner submitted by clacroix on July 12, 2011, 4:24pm I was reluctant to read this book at first since I usually don't like science fiction and futuristic books, but I ended up really enjoying it.
The Best Book submitted by catlover17 on July 13, 2011, 3:03pm I swear, this is seriously one of the best books that I have ever read! It's written in a style so that it feels like things are happening as you read it. Everything is from the character's point of view, so you can really feel like you are in the story, and you are the character, unlike some other books where you feel like someone is just tellin you a really exciting story. The descriptions have a lot of feeling, and it makes you sad. There is a bit of everything: action, romance, deaths, hard choices, and lots of other things that make this a great book. This book is a little mature, so I would recommend it for teens and up.
Wow submitted by slsk on July 13, 2011, 3:55pm I did not want to put this book down! What a fascinating world that Suzanne Collins has created, with characters you will fall in love with. It's such a moving story, and I've been recommending it to anyone who reads.
Good submitted by LuckyDuck on July 13, 2011, 5:25pm Good Book!
MOVIE submitted by Zeineb on July 14, 2011, 2:46pm I CANT WAIT FOR THE MOVIE!!!!!!!!!!!!!!1
cool submitted by readingking on July 14, 2011, 4:41pm cool
Really good book! haha submitted by Duckling on July 14, 2011, 8:20pm So I love these books and my English teacher this last year almost stole one of them! I was mad! Haha got it back. :)
Addictive submitted by ljq on July 15, 2011, 9:54am These books are really great!
A real page turner submitted by katieh on July 15, 2011, 10:17am After having this series suggested to me over and over I finally caved and started reading the Hunger Games...was it ever worth it! The first book of the series is filled with action and provides us as readers with a lot of insight into what a dystopian/post-apocalyptic world would look like. Even though it is written in the first person this was still a page turner for me. There is a substantial amount of violence, but that is to be expected in a story this bleak.
Great submitted by Smileyfrowns on July 17, 2011, 2:41pm A wonderful book, inspired by the Greek Myth of the Minotaur.
Addictive submitted by aschulte on July 17, 2011, 7:48pm This whole series is delightfully addictive with its futeristic child vs. child war that Katniss, Gale, and Peeta endure.
Great book loved it submitted by xjasx on July 20, 2011, 3:49pm It was a great first book, my friend told me about it when it just recently came out and it was great I was so addicted to it I couldn't put it down for anything
Fantastic submitted by Krystal on July 22, 2011, 7:54am While it took me a few pages to become really interested in this book, once I got into it, I couldn't put it down.
amazing book, compelling characters submitted by camelsamba on July 27, 2011, 9:51pm The Hunger Games was amazing to read. I thought that with a story line so glum I wouldn't enjoy it, but it is so well written that it is a pleasure to read, plus the characters are pretty compelling. On the down side, I'd read enough reviews of the book that I knew a few of the major plot twists ahead of time. But even so, wow! what a powerful story!
THE BEST BOOK EVER! submitted by unknown on July 30, 2011, 11:48am wow this book is soooooo great! I read it like 10 times (literally)! I could not put it down!! The following books are also very good but not as good as this one. The plot was great the characters were great! (especially Peeta) EVERYTHING WAS GREAT! I can't wait for the movie! I really hope they portray it well because other wise it would be a big disappointment. I am literally counting the days till the movie!!! I think it'll be good. I have no second thoughts about this book. Its was just plain amazing.
A page-turner with value submitted by jtmaxwell on July 30, 2011, 2:46pm I am quite thankful for these books. As with all exciting danger-and-love-packed novels teens everywhere love them - but unlike other page-turners, this series has a great message. The female protagonist is strong, brave, smart, loyal, and scrappy. These books are violent and scary, but I have heard the discussions they provoke by their readers and they are far and away more thoughtful than any discussion I've heard from Twilight. Katniss is a character for girls to look up to, and brings topics from books such as Brave New World to a current, teen level.


Unexpected submitted by ferdoble on July 30, 2011, 3:36pm First off these books are fantastic. It's an epic tale of the flavor of many that have gone before it of a terrible empire that is opposed by a righteous rebellion. That being said it is still very unpredictable in a way that will shock and please any audience member.

It is so good in a way that you will be afraid to see what happens to characters that you will genuinely feel for, but you will be terrified not to see what happens next and so will read on torturing yourself in the best possible literary way.

amazing submitted by shailu on August 1, 2011, 3:44pm best book in the series
awesome submitted by sunitas on August 2, 2011, 6:00am just started it
nice submitted by Ele Z. on August 2, 2011, 11:48am cool
Very, Very, Very, Good!! submitted by 0liviap0pp on August 2, 2011, 2:35pm I heard the "violent-like" plot, and I was reluctant to read it, but ended up reading it because I was curious. It ended up being extremely entertaining, and I was always wanting to read more.
Couldn't Put it Down submitted by carcarcar on August 3, 2011, 2:49pm This book immediately caught & kept my attention. It seemed to go from one chaotic event to another, and managed to evoke anger, sadness, frustration, and happiness. I mostly enjoyed this book because it really got me thinking about what I would do, and sacrifice to survive.

Definitely recommend this book!
Hunger Games Leaves you wanting More! submitted by pamhockey25 on August 7, 2011, 10:23am Plan to free up some time when you take this book out because you will not want to put it down. First in a series of three, I can't wait to read books two and three! Highly recommend!
Great book submitted by jkl on August 10, 2011, 12:54pm You should really read this book it's great just don't read the 3rd book and be warned, if you read the 2nd book you WILL want to read the third too.
great submitted by mingtecheng on August 11, 2011, 3:20pm love this book
Memorable Book submitted by Cherrytreelane on August 15, 2011, 12:50pm Powerful series that draws you in and stays with you long after you've finished it. Explores family relationships, friendships, long-held beliefs in oneself and ones' abilities. Well worth reading!
Creepy submitted by njdsilva on August 16, 2011, 7:09pm A take on the future. I hope North America never turns into this, but The Hunger Games could be inspired even by violent sports played today.
Disappointing submitted by ValerieL on October 27, 2011, 3:56pm Everyone told me that I just had to read this series, so I finally put myself on the hold list. However, when it arrived, I was rather disappointed. While I thought it was fairly well-written and was a *good* book, I did not think it was this awesome book that everyone else seemed to think it was.

Ms. Collins portrays Katniss as a realistic teen and I could definitely feel her struggles emotionally between Peeta and Gale, but I didn't find myself compelled to read this book like everyone said they were. Friends, colleagues, and relatives all told me how they just couldn't put it down and it was so compelling, and I just didn't see it.

I only read about 1/3 of the second book in the series and then I gave up because I just wasn't enjoying them. They're definitely good, but I just don't feel that they live up to all the hype.
Fascinating dystopian series with a few problems submitted by eknapp on November 9, 2011, 2:25pm Twilight meets 1984. In a dystopian post-apocalyptic future, all that remains of North America is a wealthy, authoritarian "Capitol" located somewhere in the Rockies, and twelve "Districts" which are deliberately kept poor, starving and weak. One of the tools the Capitol uses to maintain control of the Districts is the Hunger Games, in which randomly selected children from each District are forced to fight to the death for the amusement of those in power.

My impression is that the author is not a very good writer but she's a great storyteller. The battle and survival skills she describes don't ring true, the tyrannical government feels simple and unconvincing, and she telegraphs what she intends to be her plot twists.

But maybe my expectations for a young adult novel are unreasonably high. The characters are great, her world is inventive, and the story flies by. I shot through The Hunger Games and couldn't wait to get the second book in the series.
Disappointed submitted by m_go_blue82 on December 16, 2011, 12:16pm I had heard so many good things about this series, and while I will agree that it is fast-paced storytelling, that is the extent of it's charm. To me it read like a Michael Bay movie watches: a lot of explosions with very little substance. In addition I thought it was short enough that the books didn't really need to be a trilogy, I wonder if that's a money-making move with this one. I won't be reading the second or third ones.

One more thing, I, and several others I've asked, have gotten the feeling that the book was written specifically to make a movie from. There is nothing, and I mean NOTHING that ruins a book, and an author, more for me than this feeling. It's why I stopped reading Michael Crichton after "The Lost World" and why I'll most likely read nothing else Ms. Collins has to offer. You know the feeling, where you feel like all that's missing are some stage directions and you'd be reading a bona fide script....
The Hunger Games..... submitted by edwardsrl on January 5, 2012, 9:12am The Hunger Games is an epic series. I had heard so many great things about the series from mulitiple friends for a while so I decided to try it. I could not put this book down, literally, this was one of the best series I've ever read. You can easily relate to the main character, Katniss, despite the unusual setting. Although, once you start reading, it doesn't seem unusual! The plot has unusual twists and turns on survival, trust, love, friendship, and trying to stay alive. There is violence, so ages 12+.
May the odds be in your favor......... oh and the movie comes out on March 23, 2012!:D
great submitted by snm on May 12, 2012, 7:36pm this book is awesome!!!!!!!!!!!!!!!!!!!!!!!!!!!!!!!!!!!!!!!!!!!!!!!!!!!!!!!!!!!!!!!!!!!!!!!!!!!!!!!!!!!!!!!!!!!!!!!!!!!!!!!!!!!!!!!!!!!!!!!!!!!!!!!!!!!!!!!!!!!!!!!!!!!!!!!!!!!!!!!!!!!!!!!!!!!!!!!!!!!!!!!!!!!!!!!!!!!!!!!!!!!!!!!!!!!!!!!!!!!!!!!!!!!!!!!!!!!!!!!!!!!!!!!!!!!!!!!!!!!!!!!!!!!!!!!!!!!!!!!!!!!!!!!!!!!!!!!!!!!!!!!!!!!!!!!!!!!!!!!!!!!!!!!!!!!!!!!!!!!!!!!!!!!!!!!!!!!!!!!!!!!!!!!!!!!!!!!!!!!!!!!!!!
The hunger games submitted by Smiles on June 15, 2012, 12:03pm This book was amazing! I like how it has an unexpected plot twist. It was really fun to read and had a lot of cliffhangers! Once I picked it up, I couldn't put it down unless I finished it!
Really Good! submitted by alumeng.ajl on June 16, 2012, 6:48pm This was a really good book. I liked the characters, and the plot was exciting enough to keep me intrigued. The trilogy gets worse as it goes on, but the first book is really good.
The Hunger Games submitted by leehannah on June 16, 2012, 9:06pm I really loved this book!!!!! I was hesitating to read it because I asked some people and they said that it was good, but others said it wasn't. I just gave it a try because I knew that I could just abandon it if I didn't like it. So, I opened the first page up and started reading. Surprisingly, I never put it down. When I got to the last page, I was so excited to read the second one. Right then, I wanted to know more and experience more about the Hunger Games. So, I went to see the movie and it was amazing. I really enjoyed the book and movie!
Love and fights submitted by shadowsword88 on June 17, 2012, 1:45pm such a great book. couldnt put it down
great book submitted by hannah cheng on June 17, 2012, 2:28pm This book really describes what is going on in the story. You could read this book over and over again and not get bored of it!!!
Very good submitted by glennauerbach on June 17, 2012, 2:42pm This is a very good book, written by a very good author.
Excellent Book submitted by bobsmith on June 18, 2012, 8:31am I've always loved survival books, and this one didn't disappoint. It has an extremely interesting concept, and the plot is good. Suzanne Collins manages to put together a book with very few dull moments. Whoever said "Twilight meets 1984" has nailed it. The violence can get to be a little bit much, though, especially in the descriptions of past Hunger Games. The fact that Stephen King said it was violent is telling.
love it submitted by steven123505 on June 18, 2012, 10:03am I love this book
A Hard Life submitted by baifamily2 on June 19, 2012, 1:48pm Katniss Everdeen already has a very hard life in oligarch-run Panem when things get even worse as her sister is picked out to compete in the Hunger Games. Katniss volunteers to take her sister's place, but that only provides herself more struggles to deal with.
Didn't think I'd like it submitted by teotar on June 22, 2012, 9:54am I started to read this book because of all the hype surrounding it. I didn't go into it expecting to like this book. Once I started reading I couldn't put it down. It's a definite page turner.
epic submitted by yellowdog0809 on June 22, 2012, 11:25am it was a great book and i loved the parts when they were in the collisium killing each other
Beautiful Story submitted by pubudu on June 22, 2012, 6:45pm I loved it from the beginning....it was about a girl named Katniss who struggles through the Hunger Games, hosted by the government as a result of a past rebellion act by the citizens. It mainly develops on the relationships Katniss has with her friends and family, and even with fellow Hunger Games participants. It was emotional when some of her friends as Hunger Game participants had to die.
awesome submitted by Cloe on June 22, 2012, 8:52pm I thought that this series is awesome. When you read the beggining of the books they are boring but as you go along they get better. By the way the movie was awesome for not being able to put every thing in it.
Engaging submitted by chuntoon on June 23, 2012, 4:23pm Well-written series that manages to deliver a likable yet flawed female protagonist who works to navigate a world that imposes forces beyond her control. At times it is dark and violent, and it sparks interesting conversations.
GREAT book submitted by bpascoe on June 24, 2012, 7:40am This book is a Fantastic book, I couldn't put it down! It is in my opinion it is the best book of the series, followed by the second book, which is still good, but just not as good as the first one. The third book is another story, if I hadn't read the first 2 books first I probably wouldn't have wanted to finish this book. I think it is definitely the worst book of the series(but that doesn't mean don't read it!!!!!).
Awesome : ) submitted by Anissa on June 24, 2012, 3:49pm This guy said you should read this book. So I gave it a try. It was pretty epic, if you ask me! But it was pretty obvious that Katniss will win because how was she suppose to be in the second book. But the real thing that didn't feel right is to make the to tributes from the same distract win for just one distract approval???


Next up reading Catching Fire!!
Captivating! submitted by kbruey on June 25, 2012, 7:12am This book may very well be my favorite book of all time. The characters, all unique, have intricate and wonderful personalities, and Collins' described their appearance and thoughts wonderfully. I couldn't put the book down after the first couple pages, which, like all good authors try to do, hooked me, leaving me wondering what was going to happen next. Throughout the book, Collins expresses her knack for action-packed, drama-filled novels, and her excellent descriptive skills made the book great. The other two books, Catching Fire and Mockingjay, are also great books, but none as good as the first.
i love this book submitted by sjaworsk on June 25, 2012, 7:31pm THIS BOOK IS AMAZING!!!!!!!!! I can tell suzanne worked hard for this series and she did a great job. this book is a bit intense so i would recommend that you be in middle school to read this. i think that this book is a book that everyone should read at one point, even though it is scary and gruesome.
These times submitted by brittanyalmassalkhi on June 25, 2012, 8:17pm it seems all too familiar and those with much still don't think about those with nothing. Wake up and start thinking!
good book submitted by andreea13 on June 27, 2012, 3:44pm good book. Love it
LOVED IT submitted by Morgsush on June 28, 2012, 4:27pm I couldn't put it down, this book out of all the three, is the best. It is really dramatic and does not really have an obvious ending
Great Read! submitted by ssomoza on July 2, 2012, 10:48am This is a great read. I started reading it and could not put it down. I would recommended reading the book first before watching the movie.
Alot of Death submitted by anna nalukwago on July 2, 2012, 3:52pm To many people die.
Hunger Games submitted by stkloves on July 3, 2012, 3:36pm This book is full of action, I admire Katniss for her bravery. I especially like that she hunts with a bow and arrows in the woods, even though it's not the best idea, she goes to the woods and hunts to help her family. The Hunger Games is a great book and I recommend it to people who have read the Gregor the Overlander series.
awesome submitted by 04foremanh on July 9, 2012, 5:57pm well written and action packed
the best submitted by dorina on July 10, 2012, 2:00pm this was one of the best books i have read
Great submitted by Memoria1224 on July 11, 2012, 3:31pm I loved reading this book! It has a lot of suspense and action in it. I watched the movie and it's pretty good too. It's not as good as the book.
Amazing book!! submitted by saira29 on July 12, 2012, 7:22am I loved this book amazing trilogy!!!!Must read
Amazing book! submitted by vadnala on July 12, 2012, 8:07am this is an action-packed adventure. Join Katniss and Peeta as they battle to survive among others in the hunger games.
Not great literature, but better than I expected submitted by 21621031390949 on July 12, 2012, 11:08am I put off reading this book because I couldn't stand the premise -- young people required to kill each other while others watch. However, since my daughter was reading it repeatedly, I thought I should see what it is about. I was surprised to find that it was decently written and was quite suspenseful -- I read it in a day and got nothing else done that day!

Not great literature, though.
A real Hooker submitted by tshapla on July 13, 2012, 5:20pm I couldn't put the book down at all! The ending though, could have been a bit happier. Happy ending or not, I still would've read Cathching Fire and Mockingjay. That's exactly what I did.
good. submitted by tong on July 13, 2012, 5:38pm good dystopian novel! very creative concept :)
Speechless... submitted by gxl on July 14, 2012, 6:39pm This is not this best book I've read, but it is still very good. I hate how people have to die, but the story idea was very good!
Cool! submitted by catlover123 on July 15, 2012, 5:26pm When I started reading this book I could stop. It's so good! I recommend this book and Gregor the Overlander which is written by the same author.
they got it right submitted by unknown on July 16, 2012, 9:06am I read this book not anticipating a good read. I wanted to see what all the hype was. I was hooked after the first chapter. The young readers got it right
great book submitted by ftan on July 16, 2012, 9:28pm this is a great book, much better than the other two in the trilogy. it is well-written with a great plot.
Amazing submitted by ishie824 on July 19, 2012, 9:01pm I love this book! Suzanne did an amazing job on this book. I love how she has made her own little creatures that District 12 calls "mutts" and I love how she had that alliance with Katniss and Rue.... I think that Rue was an amazing addition to the book, and how in a way she reminds Katniss of Prim. I liked how Katniss had the idea to eat those berries in the end when there could only be one winner and only Peeta and Katniss were left, and I love how there was a little bit of love in the arena when Katniss and Peeta teemed up... (Team Peeta)
Great Book! submitted by Lulu D on July 20, 2012, 4:08pm The hunger games was a TERIFFIC book and i just couldnt put it down and finshed it in three days!
I would recommnd this book to anybody who likes a lot of action... :D
Great Book submitted by HY Qiu on July 22, 2012, 11:24am The best book in the trilogy. I highly recommend this book.
Adventure submitted by Annie B. on July 23, 2012, 12:12pm Harry Potter for a younger generation.
Wow! submitted by kylahyatt on July 26, 2012, 10:31am This is by far my favorite book! I am not usually one to read and enjoy action types of books, but this one changed my mind! I reccomend this book to EVERYONE who can read!!!!
Action Packed Teen Book Adults Will Like Too submitted by tigerbeck on July 27, 2012, 1:35pm Wow. I was barely able to put this book down for a second after the first few pages got me completely hooked. Suzanne Collins narrative here has an immediacy to it that, when combined with the very dramatic life-or-death plot, is incredibly compelling. It's entertaining, and incredibly disturbing all at once. If this was merely a good read, I would have given it 4 stars, but they say great art leaves you changed after you experience it... and this book definitely did that. Suzanne Collins has, with one amazing work, propelled herself onto my top shelf.

Parents, caveat emptor! The storyline is brutal. Even though the writing is geared for young adults, the main characters are teenagers, there's very little physical romance, and the actual violence would probably count as PG-13 nowadays... it's probably one of the most terrifying books I've read in a very long time! Right up there with George R.R. Martin, if not more so. Remember what we learned from Jaws: you don't actually need to SEE the shark in order for it to be terrifying. Sometimes not seeing the shark is even worse.

The story is basically about a teenager who is forced to compete in a 24-man-enter-1-man-leaves event. I don't want to spoil it by saying any more, but if you liked The Running Man, you'll definitely like this. And if you're young enough that you don't remember The Running Man, nor did you get the Thunderdome reference, then I'm just way too old. But take an old fogey's advice and read this book.
Great Book submitted by jarroyo on July 29, 2012, 11:06am This is a great book. Once I started it was very hard to put it down. It is really interesting to see into the world of the Hunger Games. I think Collins did a great job of making us be able to almost feel like we are there. There is a good amount of suspense and action with a little bit of romance mixed in.
Amazing story submitted by Jhopson on July 29, 2012, 11:57pm This is by far the best book I have read in a long time! A thoughtful, compelling commentary on our society made through a riveting story. Set in a broken future America, destroyed by war and famine, in which a small minority lives in extreme luxury while most of the citizens struggle daily just to survive. Under a corrupt and evil government, this future society glorifies violence so much that the one remaining "reality tv show" features children slaughtering eachother, and the winner's prize is enough food for their home district for the following year. While the premise is deeply disturbing, that is exactly the point. The story is told through the eyes of a jaded yet vulnerable young woman, and much of the story is in her internal conflict. Let's be clear - there are no happy endings in this world, but you just HAVE TO KNOW what's going to happen.
Amazing book submitted by lil steve on August 1, 2012, 12:26pm This is a really good book and has a lot of twists at the end
Good submitted by marisal on August 11, 2012, 2:28pm I love this book! My friend doesn't really like it though so i guess it just depends on what genres you can read. I would definitely recommend trying it
The best submitted by Motomori on August 11, 2012, 6:36pm This was sooo good! I couldn't stop reading it (and I am not joking)!! This is practically the next Big Harry Potter thing (you know, like how everybody was once obsessed with Harry potter and now is obsessed with the best trilogy ever!!)!!!!
epic submitted by urjasinha00 on August 16, 2012, 2:45pm this book is epic
Captivating submitted by orcomai on August 17, 2012, 10:25am This is a great book! The story is good, but violent.
Thought provoking submitted by smariej on August 30, 2012, 8:38am Even though it might not be great literature on the scale of Dickens, it has many thought provoking concepts and can inspire many intellectual conversations about serious topics in the younger generation. Also, it's completely compelling - finished it in a day and was furious that it was a cliffhanger!
Suspenseful submitted by sip217 on June 16, 2013, 2:17pm oh my god. If i was younger i would've freaked out to death.
scary submitted by happySeed78910 on June 19, 2013, 10:53am scary
So... AWESOME submitted by lec.dank on June 23, 2013, 5:42pm Great book. I kept reading at 11:00 and I didn't get tired, because the book was THAT good.
OMG! submitted by songi on June 24, 2013, 9:01pm I first thought (before I read it) that it would be too violent. But I loved it so much!!!!!!!!!!!!!!!!!!!!!!!!!!!!!!
SUCH A GREAT BOOK!!! submitted by _bacon_unicorns_cotton_candy_ on June 25, 2013, 1:42pm What a great book!!! I loved it so much and will forever!!!
My favorite book!!! submitted by unknown on June 25, 2013, 3:32pm I love this book, and can't stop reading!!!
amazing book submitted by shalinadonahoe on June 27, 2013, 12:18pm i love this book i think its the best book i have read in my life i hope she writes more!!!!!!
Good book but there are downsides submitted by xiwang on June 28, 2013, 5:03pm Even though this may be entertaining at first, after I read the book I thought it over. The idea of forcing children into combat against one another is just sickening and wrong. Extremely thought provoking and it made me scared of the future.
Great Book submitted by knightloverlsh on July 2, 2013, 5:15pm The Hunger Games is an amazing series by far my favorite.
Good Book submitted by leett on July 3, 2013, 10:37pm This book was good. I liked the plot. A lot of people read this book and are now hooked on it. So, it must be a good book.
best movie submitted by karinnet on July 7, 2013, 9:37am Best movie ever!!!!!!!!!! The action was amazing, the plot was amazing, the drama was amazing. Just the idea to remind them of the old times by putting them in a survival game was stupid.
Fantastic!!!!!! submitted by ECReader on July 7, 2013, 5:12pm This was a fantastic book!!! I've read it 6 times! I recommend to anyone you doesn't get scared easily. =)
Well written suspense submitted by JLW on July 13, 2013, 1:10pm Wasn't particularly interested in reading this until after seeing the movie, and then couldn't put it down. Collins blends suspense with speculative fiction featuring a dystopian future society. The Hunger Games introduces us to this society and to a well written, 3D and most importantly, strong female lead. The subject matter and behavior of most of the Capitol characters is very difficult to digest, and only gets worse as the series continues, but is well worth the read. This book will stay with you long after you finish it.
AWESOME!! submitted by lydiav on July 28, 2013, 12:15pm I loved this book! It's full of suspense, mystery and friendship. Great read but a little sad
really cool submitted by isaacbrooks on August 4, 2013, 9:10am adventure! hunger! awesomeness!
Great submitted by eagles on August 20, 2013, 12:05pm I love this book, but I hat it when somebody good dies, it breaks my heart to see someone like that:(
Wonderful submitted by sueij on August 25, 2013, 11:08am A very, very cool expansion of the short story concept I read in middle school of The Lottery by Shirley Jackson. Why would there be a lottery? Who benefits? Why do the participants allow it?

What happens when the outcome for each participant isn't clear, when there are still choices? How do people conduct themselves, what are the priorities, how do you play it, and how do you survive?

Absolutely wonderful treatment of the story. I love Katniss. Her story makes sense, her skills and choices are well developed and logical, and yet you still don't really know how things will turn out. I'm already on the library list for the next two books, and I'm delighted my book club got me to put this at the top of my list.
Great submitted by yslee on June 14, 2014, 8:10am Hunger Games is really sad, action-filled, and great at the same time. :)
Wow! submitted by sonjabc on June 18, 2014, 7:26pm After hearing so much, I finally read it and LOVED it! Well-written and thought provoking, it makes you hang on to every word and you keep turning the pages no matter what.
Great book submitted by admin800 on July 7, 2014, 8:11am The book builds up the perfect amount of suspense, but also give the sad feeling that in reality, there is little freedom and happiness within the seam.
interesting submitted by cdarragh on July 7, 2014, 6:33pm it is a really good book
Fast action with great character personalities submitted by cowmooflage on July 14, 2014, 9:03am Loved the action packed adventure with bonus political dialogue about government and Utopian socities. A big hit for a reason
The Hunger Games submitted by lgobrien on June 12, 2015, 2:55pm It is sickening to think of kids killing each other, but that is a characteristic of the book that makes the reader think. It made me think about how glad I am that our world isn't like that. Suzanne Collins was very creative when coming up with the plot for The Hunger Games and even more so with adding a romantic twist to it. If you liked The Hunger Games, I would suggest reading the next two books in the trilogy: Catching Fire and Mockingjay.
Awesome submitted by Bobo34 on June 13, 2015, 2:51pm Highly recommend this AMAZING book!
hunger games submitted by tianf on June 13, 2015, 3:28pm it's just volince!
I LOVE THIS SERIES submitted by mckenna10190 on June 15, 2015, 9:02am I don't really know what it is about these books but I love them so much I have the whole series it is amazing
so good! submitted by airgood on June 15, 2015, 4:44pm Couldn't put this book down once I started it! Great dystopian plot with a strong female character. The first is the best of the trilogoy, but they are all pretty good. Might not be good for younger advanced readers as it does include deaths of several characters (I mean, they are fighting each other to the death, so that's bound to happen...). Enjoyable read that makes you think about social boundaries and power.
Nice submitted by kzheng on June 16, 2015, 7:46am Most modern books have a similar plot but I still liked this one the best. A teen girl named katniss everdeen lives in a dystopian futuristic world. Every year twenty four young people fight to the death.
superb submitted by AlyFran on June 17, 2015, 7:48am I love the action in this novel. It is absolutely captivating, I couldn't put it down!
Hunger Games submitted by k_tennis on June 21, 2015, 12:04pm This is a great book to a kid in grades 5 and up!!!
The book of survival submitted by KaleLampman on June 22, 2015, 2:11pm What you'll like about this story is the action. Katniss is brave which she shows throughout the games. she is an important person because she volunteers in order to save pictures her sister. The author made her special making her a character who not afraid to help others.
better than the movie submitted by tulip on July 6, 2015, 9:29am While the movie was enjoyable, I was pleasantly surprised at how compelling it was to read the book. The characters are relatable and the pacing of the story is terrific.
Love it! submitted by leenajong on July 7, 2015, 10:39am A must read!
Hunger Games submitted by SBNB on July 12, 2015, 3:27pm I loved this book. The writing style was annoying at first, but once I got used to it, I couldn't put the book down.
Great book submitted by annlo on July 18, 2015, 3:25pm Just love the book and the whole series, very well written.
The Hunger Games submitted by estermyer on July 20, 2015, 12:57pm The Hunger Games series by Suzanne Collins is one of my favorite series! I personally liked the first two books(The Hunger Games and Catching Fire) better than Mockingjay. I had never really heard of the series(I know, surprising that I hadn't heard much about the series XD), until one of my best friends told me I should read them last summer :) Which reminds me it's about time to read them again! ;) But I totally recommend this series! But I personally would only recommend the series to ages 12+, because of the violence etc
great submitted by rowen on July 22, 2015, 4:21pm I really liked the book
The best one of the entire triology submitted by Lilymarie on August 22, 2015, 9:02pm In my personal opinion, i like this book the best. the second one was a great, awsome follow-up but no where near this level. the third one again, was a great ending, but was a tad bit confusing
It Really Makes You Think submitted by avanlav on June 18, 2016, 2:24pm Even though the lexile (810) is way below my level (1525), this book is surprisingly well-thought-out. Under the face violence, there are disturbing little easter eggs that really make you think. I got this for my tenth birthday and I was fine with it, but for squeamish readers of any age, DO NOT READ THIS BOOK. If for any reason you can't stand about 20 children dying in gory, disturbing ways, this is NOT the book for you. But if you, like me, can deal with strong violence and disturbing ideas, then you might just love this book. It has a strong female character, and she's not perfect, which I love about her. This book unmasks many things about society and ourselves as people that we often try to hide. It also shows that no one is strictly evil, the circumstances around them just influence them. My favorite part is (SPOILERS!) Clove's death, which shows that Cato isn't as awful as you think he is at first. I absolutely love the series. I would say, if you think you can deal with it, give it a try. If you like it, read the other two: Catching Fire and Mockingjay.
Majestic Book! submitted by Santiago Fiori on June 20, 2016, 11:52am The Hunger Game By Suzanne Collins Is A Majestic Book. Once I Picked It Up, I Couldn't Put It Down. The Only Bad Part Was How Long It Took To Get To The Games. 4/5 Stars!
Great submitted by Merlin800 on June 20, 2016, 5:09pm Somewhat sickening, but an amazing start to a great series, although the series gets worse as it progresses.
Hunger Games! submitted by Ray N on June 23, 2016, 10:55pm This book was very interesting and suspenseful. I highly recommend reading it! But in some parts, the text was a bit too descriptive. Overall, The Hunger Games is a very good book!
Amazing submitted by jinshi on July 12, 2016, 2:46pm The first book of the series always draws more attention to people!
I Love this series submitted by Kennakaylynn on July 26, 2016, 11:15pm This is The best book series EVER
BEST BOOKS submitted by Adammekhaldi2007 on August 12, 2016, 8:57pm THESE ARE ONE OF MY FAVORITE BOOK SEIRES
Great Read submitted by EMM on June 18, 2017, 5:25pm Totally read this book it is worth it! Be at least a sixth grader though.
Hunger Games submitted by Margaret Florence on June 19, 2017, 9:19am I loved this book! It is exciting, fascinating, dangerous, and romantic all at the same time. Once again, I absolutely LOVED THIS BOOK!
My Favorite Book submitted by ReadingIsAmazing123 on June 20, 2017, 4:40pm I love this book! It is amazingly written and the plot is captivating. Suzanne Collins and J.K Rowling will go down in history for being the 2 best crafters of literature ever. I highly recommend this book! Happy reading!
Great book submitted by katey on June 20, 2017, 9:30pm Loved this book, couldn't put it down.
Excellent Dystopia for All Ages submitted by Meginator on June 20, 2017, 9:45pm I absolutely loved this book. Suzanne Collins brilliantly weaves a compelling and chillingly realistic tale out of familiar archetypes and storylines; readers may not be particularly surprised by much of what happens, but the suspense remains palpable throughout. Collins writes in a cinematic style that fits the story and, I think, results in a compulsively readable book. You just can't wait to see what wrinkles she's added to the familiar plots and characters, and each is as compelling as the last. I liked the fact that Katniss is a reluctant hero, and her journey seems realistic rather than overwrought; one gets the idea that she could be as real as you or I, reacting the way she does to the circumstances around her. The book also has many layers of depth, from the use of bread and nourishment as a powerful metaphor (as well as a literal plot point) to the scathing (but hardly subtle) criticism of our own society. I was prepared to like this book as a diversion but have found it to be much more artfully constructed than I had expected. The Hunger Games works on so many levels and is an exceptionally good book, within or outside of the confines of YA literature.
The Hunger Games! submitted by frosting on June 26, 2017, 3:53pm This book is so amazing! Suzanne Collins depicts all of the characters so beautifully; from drunk, tough-lovey and maybe even kind Haymitch to snake-like, self-centered President Snow by the end of the book, you feel like you know all of the characters. Not to mention the dresses! Each one of Katniss's dresses are so richly described from the stunning, eye-catching fire dress and the gorgeous, glittery jewel dress to the plain, simple yellow dress, by the end of the book I felt like I had seen every dress.
I highly recommend this book to sixth graders and up but not younger kids due to graphic violence.
Enjoy!
great submitted by yingfeng on July 12, 2017, 8:45pm great book
awesome submitted by Kmeggison on August 11, 2017, 8:02pm This book is the perfect book I have been looking for a book like this for a long time.
The Hunger Games submitted by a2sue on August 21, 2017, 11:28pm The Hunger Games is a very original novel!
amazing! submitted by Pia peanut on June 17, 2018, 8:58pm this book is so good it kept me up three nights in a row!
nice submitted by mahmoud123 on June 17, 2018, 10:42pm amazing

Love It! submitted by sariw on June 18, 2018, 10:22am Great Book. Really intense and exciting. Lots of twists and turns. I recommend it to people who like suspense
It was great! submitted by _JoNaS- on June 18, 2018, 11:58am The Hunger Games was a great book. 5 stars!!!
Great submitted by boocathy621 on June 18, 2018, 7:28pm Great book! Full of action and a little romance. Well written and definitely would suggest reading it. I have read it twice it was so good.
Definitely a good book submitted by charbutcool on June 19, 2018, 1:24am As the title states, this is most certainly, 100%, an amazing book. The plot is original, especially that of one being written in 2004. The characters are likeable and unique each in their own way. This series altogether is entertaining and fun to watch.
If you haven't read of watched the Hunger Gamed, you've been living under a rock!
Can't say enough good things! submitted by Xris on June 19, 2018, 9:49pm Loved this book so much, we got the whole family to read it. And then we got to enjoy it as a movie later! :)
Excellent series submitted by steveiew on June 22, 2018, 4:54pm The Hunger Games is written in such a way that you feel like you are in district 12 with Katniss. You feel her pain, her anger toward her mother, and her love for her sister. When the games start you feel like you are in them with her.
This book is amazing submitted by naetdoc on June 22, 2018, 11:36pm I really enjoyed this book. Would recommend.
Hunger Games the best book ever submitted by irvin.linda on June 24, 2018, 4:34pm the hunger games is one of the best dystopia books I have ever read. Suzanne Collins is one of the best authors! she writes in such an amazing way that allows you the reader to really connect with the book in a way that is both creepy and shocking. highly recommend this book
LOVE IT submitted by anita.lautenbach on June 25, 2018, 2:31pm Admire IT! It is one of my favorites!
Great Series submitted by Rumshaker13 on July 16, 2018, 10:20pm Love the Hunger Games books and movies, intense plots and great action. Highly recommend!
Very good submitted by zmclaugh on July 27, 2018, 11:28am This is by far the best book in the series. A great concept and an interesting plot. Worth the read.
Old favorite submitted by jw on August 1, 2018, 12:45pm This is an old favorite, a great book to read then and now
Amazing submitted by sanou622 on August 1, 2018, 3:31pm Honestly, I am doing this for the Summer Games. But, I LOVED this book. There were alot of Question that left me pondering. It kept me on the edge of my seat the whole book. It's quite gruesome, but it was fabulous!
hunger games submitted by sandri on August 13, 2018, 5:10pm awesome book. highly recommended
Love it!!! submitted by Betsey Brandt on August 15, 2018, 1:59pm Best series ever!
Amazing submitted by Bigal2212 on August 22, 2018, 1:37pm Great book that is hard to put down!
Gripping submitted by lstorc on August 27, 2018, 2:48pm This is a lovely gripping read! Admittedly, the protagonist's is juvenile at times... But she is a teenager, so that is to be expected. This was a hard book to put down.
Brilliant YA Dystopia Novel submitted by dntanzer on August 31, 2018, 11:03am This is a well-crafted story that is set in a world that feels both possible and alien. The characters have so much heart and it's easy to root for them and feel their pain. I appreciate the creation of a strong but unique female lead character.
The hunger games submitted by i'm a blobfish on June 6, 2019, 6:51pm I found this book very interesting, with the extraordinary plot. The concept of "hunger games" is very appealing to me personally. (I'm not morbid.) I think if you read this book, you will enjoy it a lot. The hunger games, a mosh pit where alliances are formed and broken on whim, trust doesn't exist, and where killing is just a way of survival. Will you make it out alive?
Perfect submitted by G.Ham on June 14, 2019, 6:11pm It was amazing
Amazing Series submitted by Katelyn Lu on June 14, 2019, 9:41pm This series is really great; amazing story line.
Amazingly submitted by caveman1351 on June 15, 2019, 8:43am Battle royale
Fantastic submitted by eyconrad on June 16, 2019, 8:44am Love the first book and I love peeta
Pretty good submitted by c_zhang on June 26, 2019, 7:05pm A gripping first book of the series, really draws you in.
Excellent book submitted by TLW1998 on July 19, 2019, 9:17pm This is an excellent book and one of my favorites. It is a fast and easy read.
pretty good submitted by rawan on July 20, 2019, 1:15pm it was good although I think "Catching Fire" was better
Amazing submitted by sydcha on July 25, 2019, 6:15pm Cry, laugh, scream, this book will make you jump out of your seat. Prepare for some intense action and devastating plot twists!
Hi submitted by waffleistasty on July 29, 2019, 6:53pm I am iron man
It good submitted by alexvsoxx on August 4, 2019, 5:04pm It good
Perfection. Literal perfection. submitted by sbeegees on August 5, 2019, 10:53pm One of my favorite books, one of my favorite series. Totally worth the read.
Hunger Games submitted by Clown81 on August 31, 2019, 2:11am Pure evil.
Nice submitted by billy96 on December 30, 2019, 4:52pm I just love this book.
The hunger game is a superb book. worth reading.
Hunger Games submitted by SadieRose on June 13, 2020, 10:40am This book is very interesting and exciting.

I love this! submitted by Jelliekim on June 14, 2020, 9:29pm This is really good, and it has a lot of action!
Great book submitted by kimberthomas on June 16, 2020, 1:38pm Super fun to read
Beautiful! submitted by Andrew Redinger on June 29, 2020, 1:58pm I love this book! It's just so masterfully done with a perfect mix of twists, suspense, action, and emotion. I didn't fully understand this book when I first read it, but that was because I found it in my fourth grade book library!
Great book submitted by Jgilbert on June 30, 2020, 8:46am This is one of my new favorites
Great YA. submitted by AGAPHD on July 5, 2020, 8:22pm This is an super readable and entertaining introduction to the series. I really enjoyed it!
Good submitted by smr on July 8, 2020, 11:26am Good game
Great Book submitted by yunghwang on July 17, 2020, 3:00pm I read this book when it first came out. Reread it, and it's still a great read!
The Hunger Games submitted by EuniceWe on July 21, 2020, 3:38pm My parents got me this book when i was in second grade on accident even though I had no clue what it was. I read the back and i thought it was boring. Now im in 5th grade and i found it again. This time i decided to read it because a lot of my friends thought it was good and i would enjoy it. As soon as i picked it up i was IN. My parents could not even pull me to dinner! It was fast, action packed, romantic, and violent. Suzanne Collins balanced everything perfectly in just the right order. I would say, Yes, READ IT!
Should Read submitted by tanyalenko on July 26, 2020, 4:39pm A classic teen read with a whole lot of reviews!
I think everyone should read this book at some point, because of it's prominence in our culture, and frequent references that one might come across.
A good book!
Compelling submitted by Whitetnchina on August 5, 2020, 3:29pm What a compelling read!
Terrible. submitted by Hslee on August 28, 2020, 3:29pm yuck
Great Book!!!!!!! submitted by BookDog on June 12, 2021, 4:16pm Amazing, it has lots of plot twists and a great writing style! I loved it! I would recommend this book and the rest of the series + the prequel for 10 - 16 year-olds. Lots of suspense!!!
The Hunger Games submitted by jhaberich on June 22, 2021, 7:55am This is one of my very favorite books! There's a trilogy, but this is my favorite one in the series (the other ones are great as well). I rated it 5 stars because it was just a great book full of suspense and I couldn't put it down. I highly recommend reading it!
Great read submitted by kjshaffer on July 10, 2021, 11:44am The writing style is perfect, along with the story
SO GOOD! submitted by LegendaryBookworm on July 27, 2021, 6:54pm I really enjoyed this book, and it's by far my favorite dystopian series. It's got everything; Action, Bread, Arrows, Bees, Berries, and more! But in all seriousness, this is one of my all-time favorite books, and I'd totally recommend it. 10/10.
Amazing! submitted by graytabby on August 1, 2021, 5:19pm This is AMAZING. Suzanne Collins created a world full of dystopia, unfairness, and uprisings. No other author could've done it this well.
Love it submitted by yenski on August 26, 2021, 2:47pm nice
Fun story submitted by Harlowamy on August 28, 2021, 5:06pm Great teen book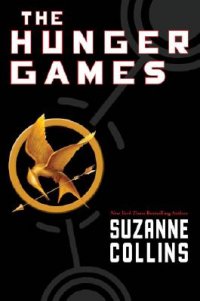 SERIES
Hunger games trilogy
1.

PUBLISHED
New York : Scholastic Press, 2008.
Year Published: 2008
Description: 374 p. ; 22 cm.
Language: English
Format: Book

READING LEVEL
Lexile: 810

ISBN/STANDARD NUMBER
9780439023481
0439023483
054531058X
0439023521
9780439023528

SUBJECTS
Survival -- Fiction.
Television programs -- Fiction.
Contests -- Fiction.
Science fiction.