Press enter after choosing selection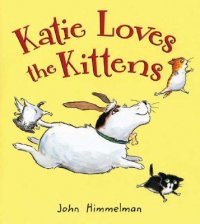 Location

& Checkout Length

Call Number
Checkout Length
Item Status
Westgate Kids Books
4-week checkout
Kids Book / Picture Books / Pets / Himmelman, John
4-week checkout
Due 03-03-2023
When Sara Ann brings home three little kittens, Katie the dog's enthusiasm frightens the kittens away, until she learns that quiet patience is sometimes needed to begin a friendship.

REVIEWS & SUMMARIES
School Library Journal Review
Booklist Review
Publishers Weekly Review
Summary / Annotation
Fiction Profile
Author Notes
COMMUNITY REVIEWS
learning submitted by kathscot on July 12, 2016, 10:51pm Fun illustrations accompany this book that can teach children the need for self-control.
Sweet story, we loved it! submitted by jgetty on July 3, 2019, 11:39pm Katie the dog is so cute and enthusiastic! Very sweet story and kind, too. We really enjoyed it, and appreciated Katie the dog trying so hard. Cute illustrations.
Emmy would love this book submitted by phorvath on March 30, 2020, 6:03pm Ren's code is 734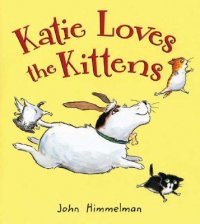 PUBLISHED
New York : Henry Holt and Co., 2008.
Year Published: 2008
Description: 1 v. (unpaged) : col. ill. ; 24 cm.
Language: English
Format: Book

READING LEVEL
Lexile: 330

ISBN/STANDARD NUMBER
9780805086829
080508682X

SUBJECTS
Dogs -- Fiction.
Cats -- Fiction.
Animals -- Infancy -- Fiction.
Patience -- Fiction.