Press enter after choosing selection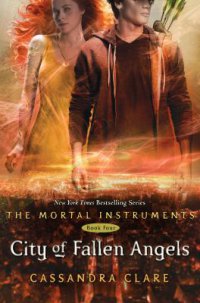 Locations
Call Number: Teen Fiction / Clare, Cassandra, Teen Book / Fiction / Fantasy & Paranormal / Clare, Cassandra
On Shelf At: Traverwood Branch, Westgate Branch

| Location | Call Number | Branch | Item Status |
| --- | --- | --- | --- |
| Traverwood Teen | Teen Fiction / Clare, Cassandra | Traverwood Branch | On Shelf |
| Traverwood Teen | Teen Fiction / Clare, Cassandra | Traverwood Branch | Due 03-07-2018 |
| Westgate Teen Books | Teen Book / Fiction / Fantasy & Paranormal / Clare, Cassandra | Westgate Branch | On Shelf |
| Westgate Teen Books | Teen Book / Fiction / Fantasy & Paranormal / Clare, Cassandra | Westgate Branch | On Shelf |
| Downtown Teen, 1st Floor | Teen Fiction / Clare, Cassandra | Downtown Library | Due 12-18-2016 |
| Downtown Teen, 1st Floor | Teen Fiction / Clare, Cassandra | Downtown Library | Due 03-11-2018 |
| Downtown Teen, 1st Floor | Teen Fiction / Clare, Cassandra | Downtown Library | Due 03-16-2018 |
| Malletts Teen | Teen Fiction / Clare, Cassandra | Malletts Creek Branch | Due 03-10-2018 |
| Malletts Teen | Teen Fiction / Clare, Cassandra | Malletts Creek Branch | Lost and Paid |
| Pittsfield Teen | Teen Fiction / Clare, Cassandra | Pittsfield Branch | Due 03-12-2018 |
As mysterious murders threaten the new peace between Shadowhunters and Downworlders, only Simon, the Daylighter vampire, can help bring both groups together.

REVIEWS & SUMMARIES
Booklist Review
Summary / Annotation
Fiction Profile
Author Notes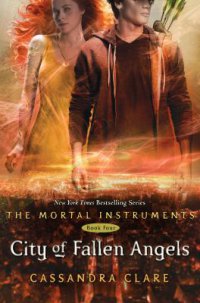 SERIES
The mortal instruments

PUBLISHED
New York : Margaret K. McElderry Books, 2011.
Year Published: 2011
Description: 424 p. ; 24 cm.
Language: English
Format: Book

READING LEVEL
Lexile: 750

ISBN/STANDARD NUMBER
9781442403543
1442403543

SUBJECTS
Supernatural -- Fiction.
Vampires -- Fiction.
Demonology -- Fiction.
Magic -- Fiction.
New York (N.Y.) -- Fiction.