Press enter after choosing selection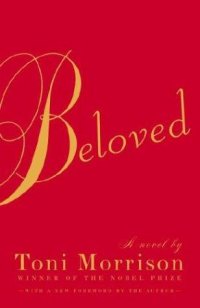 | Location | Call Number | Branch | Item Status |
| --- | --- | --- | --- |
| Downtown Teen, 1st Floor | Teen Fiction / Morrison, Toni | Downtown Library | On Hold Shelf |
| Malletts Adult | Fiction / Morrison, Toni | Malletts Creek Branch | Due 08-14-2018 |
| Malletts Adult | Fiction / Morrison, Toni | Malletts Creek Branch | Due 07-21-2018 |
| Traverwood Adult | Fiction / Morrison, Toni | Traverwood Branch | Due 07-10-2018 |
| Westgate Adult Books | Adult Book / Fiction / Classics / Morrison, Toni | Westgate Branch | Due 07-23-2018 |
| Westgate Adult Books | Adult Book / Fiction / General / Morrison, Toni | Westgate Branch | Due 07-20-2018 |
After Paul D. finds his old slave friend Sethe in Ohio and moves in with her and her daughter Denver, a strange girl comes along by the name of "Beloved." Sethe and Denver take her in and then strange things begin to happen. Set in rural Ohio several years after the Civil War, this profoundly affecting chronicle of slavery and its aftermath is Toni Morrison's greatest novel, a dazzling achievement, and the most spellbinding reading experience of the decade. A brutally powerful, mesmerizing story- read it and tremble. At the center of Toni Morrison's fifth novel, which earned her the 1988 Pulitzer Prize for fiction, is an almost unspeakable act of horror and heroism: a woman brutally kills her infant daughter rather than allow her to be enslaved. The woman is Sethe, and the novel traces her journey from slavery to freedom during and immediately following the Civil War. Woven into this circular, mesmerizing narrative are the horrible truths of Sethe's past: the incredible cruelties she endured as a slave, and the hardships she suffered in her journey north to freedom. Just as Sethe finds the past too painful to remember, and the future just "a matter of keeping the past at bay," her story is almost too painful to read. Yet Morrison manages to imbue the wreckage of her characters' lives with compassion, humanity, and humor. Part ghost story, part history lesson, part folk tale, Beloved finds beauty in the unbearable, and lets us all see the enduring promise of hope that lies in anyones future.

REVIEWS & SUMMARIES
Library Journal Review
CHOICE Review
Booklist Review
Publishers Weekly Review
Summary / Annotation
Table of Contents
Fiction Profile
Author Notes
COMMUNITY REVIEWS
Superb submitted by Daniel Saltzman on March 13, 2010, 2:45pm Very compelling emotionally, Beloved is a bittersweet novel that explores the struggles people went through under and escaping from, American slavery. Not for the faint of heart, but excellent nonetheless.
Great Book submitted by min on June 13, 2015, 12:45am Great diction and syntax. A bit gruesome and extremely graphic.
Haunting submitted by Avliss on June 18, 2016, 7:40pm "Visceral" is a very good word for this book. I love Toni Morrison's style, but there were definitely moments when I had to put down the book and step away because it was just too vivid and painful. The plot, while sluggish at times, was new and startling (and more than a little creepy), and I was very much invested in Seth and Denver's story from the first page to the last.
Read it again . . . submitted by VHAVILAND on June 19, 2017, 3:21pm This book is in my top five favorite books of all time. Obviously, its power and depth are well-documented. But I wanted to put in a plug for reading it again if it has been several years. I read it several times as a young woman, but once I became a mother and read it again, the themes and heartbreak became almost unbearable -- but in a good way.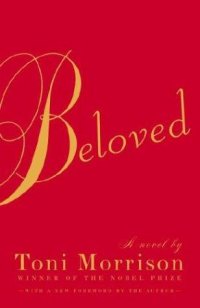 PUBLISHED
New York : Distributed by Random House, 1987.
Year Published: 1987
Description: 321 p.
Language: English
Format: Book

READING LEVEL
Lexile: 870

ISBN/STANDARD NUMBER
9781400033416

SUBJECTS
African American women -- Fiction.
Women slaves -- Fiction.
Infanticide -- Fiction.
Ohio -- Fiction.
Historical fiction.