Press enter after choosing selection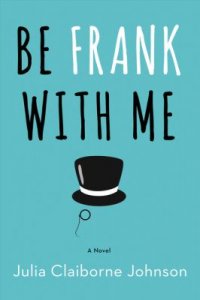 Locations
Call Number: Adult Book / Fiction / General / Johnson, Julia Clairborne, Fiction / Johnson, Julia
On Shelf At: Westgate Branch

Location

& Checkout Length

Call Number
Checkout Length
Item Status
Westgate Adult Books
4-week checkout
Adult Book / Fiction / General / Johnson, Julia Clairborne
4-week checkout
On Shelf
Westgate Adult Books
4-week checkout
Adult Book / Fiction / General / Johnson, Julia Clairborne
4-week checkout
On Shelf
Downtown 2nd Floor
4-week checkout
Fiction / Johnson, Julia
4-week checkout
Due 02-14-2023
Reclusive literary legend M. M. 'Mimi' Banning has been holed up in her Bel Air mansion for years. But after falling prey to a Bernie Madoff-style ponzi scheme, she's flat broke. Now Mimi must write a new book for the first time in decades, and to ensure the timely delivery of her manuscript, her New York publisher sends an assistant to monitor her progress. The prickly Mimi reluctantly complies, with a few stipulations: No Ivy-Leaguers or English majors. Must drive, cook, tidy. Computer whiz. Good with kids. Quiet, discreet, sane. When Alice Whitley arrives at the Banning mansion, she's put to work right away-as a full-time companion to Frank, the writer's eccentric nine-year-old, a boy with the wit of Noel Coward, the wardrobe of a 1930s movie star, and very little in common with his fellow fourth-graders.

REVIEWS & SUMMARIES
Library Journal Review
School Library Journal Review
Booklist Review
Summary / Annotation
Fiction Profile
COMMUNITY REVIEWS
Slightly uneven submitted by emjane on June 17, 2016, 4:38pm I loved the titular character and premise for this book, though at times the storytelling gets a little pat and predictable. Fun, light read.
Quirky Kid, Classic Clothes, Family Secrets submitted by sdunav on June 27, 2016, 6:04pm Interesting novel about a quirky kid, grade school problems, classic movies, classic men's clothing, and an author in seclusion (think a combination of J.D. Salinger and Harper Lee). It's a really quick read, and as the previous review noted, not too deep.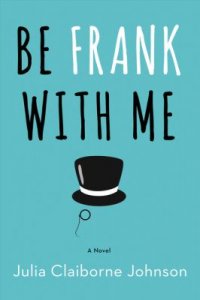 PUBLISHED
New York, NY : William Morrow, an imprint of HarperCollins Publishers, [2016]
Year Published: 2016
Description: 287 pages ; 24 cm.
Language: English
Format: Book

ISBN/STANDARD NUMBER
9780062413710

SUBJECTS
Recluses as authors -- Fiction.
Ponzi schemes -- Fiction.
Sons -- Fiction.
Bel Air (Los Angeles, Calif.) -- Fiction.