Press enter after choosing selection
I Know This Much is True
Lamb, Wally. Book - 1998 None on shelf No requests on this item Community Rating: 4.3 out of 5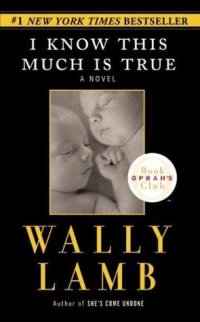 AADL has no copies of this item

REVIEWS & SUMMARIES
Library Journal Review
Booklist Review
Publishers Weekly Review
Summary / Annotation
Fiction Profile
Author Notes
COMMUNITY REVIEWS
East of Eden Read-alike submitted by monkk on June 27, 2011, 6:13pm I couldn't stand the first book I read by Wally Lamb (She's Come Undone) but I decided to read this one when I needed a novel with a character who has schizophrenia for school. I loved it and found it read like East of Eden (Steinbeck). I've read it again since!
Deep Subject Matter, Easy Read submitted by eringogreen on June 28, 2011, 1:40pm This book tackles some pretty deep issues and does so in a realistic way that isn't too depressing or serious. It was one of those books I couldn't help talking about to other people, even though they hadn't read it. Some things happen that you just want to share!
unnecessarily long submitted by 21621031390949 on July 19, 2012, 1:55pm This book, at 897 pages, is about 500 pages too long. It is fairly interesting (though it took a while to get into it), but repetitive. I don't need to have things restated for me several times -- I caught them the first time I read them. Pretty depressing for most of the book, though there is some redemption in the end. Wouldn't recommend it to anyone unless they're in the mood for an epically long novel. Would agree that in some aspects it reminds one of East of Eden, and that other old twin fable -- Cain and Abel.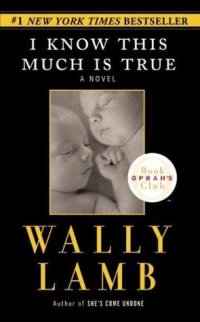 PUBLISHED
New York : HarperCollins, c1998.
Year Published: 1998
Description: ix, 901 p. ; 24 cm.
Language: English
Format: Book

ISBN/STANDARD NUMBER
0061469084
0061097640 (pbk.)
0060987561 :
0060391626 :

SUBJECTS
Twins -- Fiction.
Schizophrenia -- Fiction.