Press enter after choosing selection
I Survived the Japanese Tsunami, 2011
Tarshis, Lauren. Book - 2013 None on shelf No requests on this item Community Rating: 4.5 out of 5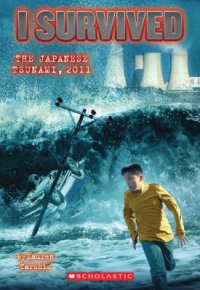 AADL has no copies of this item

A massive earthquake and devastating tsunami hit Japan while Ben is visiting his late father's hometown, pulling Ben's family apart and leaving him stranded in a strange country during an epic disaster.

REVIEWS & SUMMARIES
Summary / Annotation
Fiction Profile
Author Notes
COMMUNITY REVIEWS
best book! submitted by Bobo34 on June 16, 2014, 3:40pm It is a awesome book to read
amazing submitted by Sa05k on June 17, 2015, 9:26pm very good book read it
Book for kids submitted by msarah on June 19, 2019, 4:30pm Great book. I just love sushi.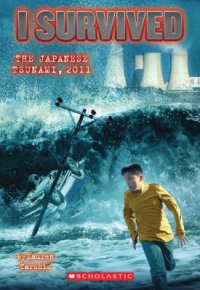 SERIES
I survived
8.

PUBLISHED
New York : Scholastic Inc., 2013.
Year Published: 2013
Description: 83 pages : illustrations, map ; 20 cm.
Language: English
Format: Book

ISBN/STANDARD NUMBER
9780545459372
0545629810

ADDITIONAL CREDITS
Dawson, Scott.

SUBJECTS
Tohoku Earthquake and Tsunami, Japan, 2011 -- Fiction.
Tsunamis -- Japan -- Fiction.
Adventure and adventurers -- Fiction.
Historical fiction.
Japan -- History -- Fiction.