Press enter after choosing selection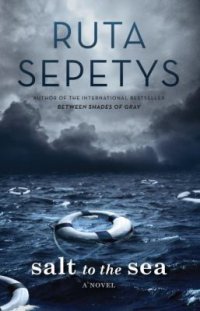 Locations
Call Number: Teen Fiction / Sepetys, Ruta, Teen Book / Fiction / Historical / Sepetys, Ruta
On Shelf At: Downtown Library, Traverwood Branch, Westgate Branch

| Location | Call Number | Branch | Item Status |
| --- | --- | --- | --- |
| Downtown Teen, 1st Floor | Teen Fiction / Sepetys, Ruta | Downtown Library | On Shelf |
| Downtown Teen, 1st Floor | Teen Fiction / Sepetys, Ruta | Downtown Library | Due 03-08-2018 |
| Downtown Teen, 1st Floor | Teen Fiction / Sepetys, Ruta | Downtown Library | Due 03-19-2018 |
| Downtown Teen, 1st Floor | Teen Fiction / Sepetys, Ruta | Downtown Library | Due 03-10-2018 |
| Traverwood Teen | Teen Fiction / Sepetys, Ruta | Traverwood Branch | On Shelf |
| Traverwood Teen | Teen Fiction / Sepetys, Ruta | Traverwood Branch | Due 03-12-2018 |
| Westgate Teen Books | Teen Book / Fiction / Historical / Sepetys, Ruta | Westgate Branch | On Shelf |
| Westgate Teen Books | Teen Book / Fiction / Historical / Sepetys, Ruta | Westgate Branch | On Shelf |
| Westgate Teen Books | Teen Book / Fiction / Historical / Sepetys, Ruta | Westgate Branch | On Shelf |
| Westgate Teen Books | Teen Book / Fiction / Historical / Sepetys, Ruta | Westgate Branch | Due 02-25-2018 |
| Malletts Teen | Teen Fiction / Sepetys, Ruta | Malletts Creek Branch | Due 03-05-2018 |
| Malletts Teen | Teen Fiction / Sepetys, Ruta | Malletts Creek Branch | Due 03-17-2018 |
| Pittsfield Teen | Teen Fiction / Sepetys, Ruta | Pittsfield Branch | Due 03-07-2018 |
| Pittsfield Teen | Teen Fiction / Sepetys, Ruta | Pittsfield Branch | Due 03-03-2018 |
"As World War II draws to a close, refugees try to escape the war's final dangers, only to find themselves aboard a ship with a target on its hull"-- Provided by publisher.
World War II is drawing to a close in East Prussia, and thousands of refugees are on a desperate trek toward freedom. When their paths converge in route to the ship that promises salvation, Joana, Emilia, and Florian find their strength, courage, and trust in one another tested with each step closer toward safety. When tragedy strikes the Wilhelm Gustloff, they must fight for the same thing: survival.

REVIEWS & SUMMARIES
Library Journal Review
School Library Journal Review
Booklist Review
Publishers Weekly Review
Summary / Annotation
Fiction Profile
Author Notes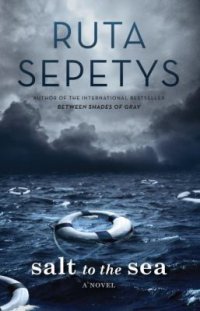 PUBLISHED
New York : Philomel Books, [2016]
Year Published: 2016
Description: 391 pages : maps ; 22 cm.
Language: English
Format: Book

ISBN/STANDARD NUMBER
9780399160301
0399160302

SUBJECTS
World War, 1939-1945 -- Fiction.
Refugees -- Fiction.
Wilhelm Gustloff (Ship) -- Fiction.
Shipwreck survival -- Fiction.