Press enter after choosing selection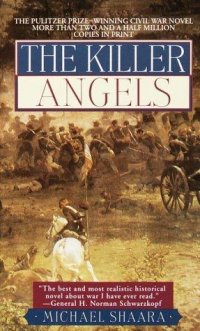 Location

& Checkout Length

Call Number
Checkout Length
Item Status
Downtown 2nd Floor
4-week checkout
Fiction / Shaara, Michael
4-week checkout
Due 10-04-2023
REVIEWS & SUMMARIES
Summary / Annotation
Fiction Profile
Excerpt
Author Notes
Library Journal Review
COMMUNITY REVIEWS
A Exceptional Novel : Stand-in for War History submitted by sVfGI7Glt2pz7GZgVB90 on July 18, 2020, 11:02am
I read this as part of my visit to Gettysburg in Fall 2019.

Gettysburg was not just another battle in history: It forever altered the life of this country. Some 50,000 Americans lost their lives over just three days.

This author's portrayal of the battle is fictional, using four crucial parties to depict the Battle of Gettysburg. but it bares the human soul, and is unrivaled in handling the grim atmosphere of the war and its consequences.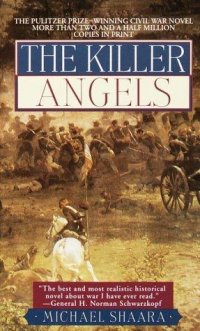 PUBLISHED
New York : McKay, 1974.
Year Published: 1974
Description: 374 p. : ill. ; 22 cm.
Language: English
Format: Book

READING LEVEL
Lexile: 610

ISBN/STANDARD NUMBER
0345348109
034540727X
0679504664

SUBJECTS
Gettysburg, Battle of, Gettysburg, Pa., 1863 -- Fiction.