Press enter after choosing selection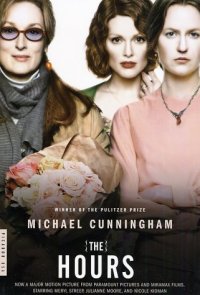 Locations
Call Number: Fiction, Fiction / Cunningham, Michael, Adult Book / Fiction / General / Cunningham, Michael
On Shelf At: Downtown Library, Westgate Branch

| Location | Call Number | Branch | Item Status |
| --- | --- | --- | --- |
| Downtown 2nd Floor | Fiction | Downtown Library | On Shelf |
| Downtown 2nd Floor | Fiction / Cunningham, Michael | Downtown Library | On Shelf |
| Downtown 2nd Floor | Fiction / Cunningham, Michael | Downtown Library | On Shelf |
| Downtown 2nd Floor | Fiction / Cunningham, Michael | Downtown Library | On Shelf |
| Westgate Adult Books | Adult Book / Fiction / General / Cunningham, Michael | Westgate Branch | On Shelf |
A trio of stories around the writer, Virginia Woolf. In the first, set in 1923, Woolf is writing her novel, Mrs. Dalloway. The second story is on a woman reading the novel in 1949 Los Angeles, while the third is on a woman in present-day New York who has been nicknamed Mrs. Dalloway by her boyfriend.

REVIEWS & SUMMARIES
Library Journal Review
Booklist Review
Publishers Weekly Review
Summary / Annotation
Fiction Profile
Author Notes
COMMUNITY REVIEWS
Cubist -- like Seven Samurai! submitted by MikeS on March 27, 2007, 11:39am Loved it. I read it slow because I didn't want it to end!
I was expecting more submitted by mickplu on June 17, 2018, 10:18am Although the novel is beautifully written in terms of language and description, it was hard for me to enjoy a novel where at least 3 main characters consider suicide. This fictional piece focuses on three women: Virginia Woolf (remember what I said about suicide?), Laura, a 1950's wife an mother who at the very least considers suicide and Clarissa, a modern middle aged woman throwing a party to honor a friend dying of AIDS. At the very end, the three women are tied together and an explanation of sorts is presented. This book is taught frequently in college and I've heard that the movie is quite good. I think if I had additional guidance, such as university lecture explaining the symbolism, I might have enjoyed it more.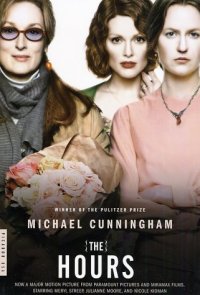 PUBLISHED
New York : Farrar, Straus, and Giroux, 1998.
Year Published: 1998
Description: 229 p.
Language: English
Format: Book

READING LEVEL
Lexile: 960

ISBN/STANDARD NUMBER
0312305060
9781250239358

SUBJECTS
Woolf, Virginia, -- 1882-1941 -- Influence -- Fiction.
Women -- New York -- Fiction.
Man-woman relationships -- Fiction.
Terminally ill -- Fiction.
New York (N.Y.) -- Fiction.