Press enter after choosing selection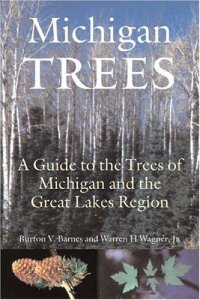 Locations
Call Number: Adult Book / Nonfiction / Home & Garden / Flowers, Shrubs & Trees / Barnes, Burton, 582.16 Ba
On Shelf At: Traverwood Branch

Location

& Checkout Length

Call Number
Checkout Length
Item Status
Malletts Adult Books
4-week checkout
Adult Book / Nonfiction / Home & Garden / Flowers, Shrubs & Trees / Barnes, Burton
4-week checkout
On Hold Shelf
Traverwood Adult Books
4-week checkout
Adult Book / Nonfiction / Home & Garden / Flowers, Shrubs & Trees / Barnes, Burton
4-week checkout
On Shelf
Downtown 2nd Floor
4-week checkout
582.16 Ba
4-week checkout
Due 12-29-2022
Pittsfield Adult Books
4-week checkout
Adult Book / Nonfiction / Home & Garden / Flowers, Shrubs & Trees / Barnes, Burton
4-week checkout
Due 12-26-2022
Westgate Adult Books
4-week checkout
Adult Book / Nonfiction / Home & Garden / Flowers, Shrubs & Trees / Barnes, Burton
4-week checkout
Due 01-02-2023
REVIEWS & SUMMARIES
Summary / Annotation
Table of Contents
COMMUNITY REVIEWS
For the more advanced naturalist submitted by FordAlpha on July 8, 2018, 11:17pm This is an advanced field guide, not written for the casual layperson. However, there are some great diagrams of flower parts and descriptive terms in the introductory section that will help a motivated beginner learn the technical terminology, and the entries feature clear line drawings showing the major identifying features of each tree species. This guide uses dichotomous keys for identification. Using dichotomous keys takes some practice, but ultimately leads to more confident identifications compared to the usual thumb-through visual ID method of layperson's field guides.
Beautiful illustrations submitted by mgabbieb on July 25, 2022, 1:55pm Nice illustrations and relatively easy to use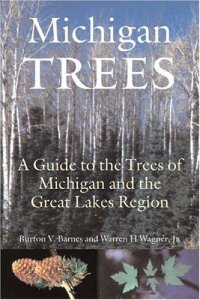 PUBLISHED
Ann Arbor, MI : University of Michigan Press, 2004.
Year Published: 2004
Description: 448 p.
Language: English
Format: Book

ISBN/STANDARD NUMBER
9780472089215

ADDITIONAL CREDITS
Wagner, Warren Herbert, 1920-

SUBJECTS
Trees -- Michigan -- Identification.
Trees -- Great Lakes region -- Identification.