Press enter after choosing selection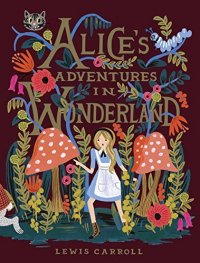 Locations
Call Number: Kids Book / Fiction / Classic / Carroll, Lewis, Kids Book / Fiction / Classics / Carroll, Lewis, Y Fantasy / Carroll, Lewis
On Shelf At: Traverwood Branch, Westgate Branch

Location

& Checkout Length

Call Number
Checkout Length
Item Status
Traverwood Kids Books
4-week checkout
Kids Book / Fiction / Classic / Carroll, Lewis
4-week checkout
On Shelf
Westgate Kids Books
4-week checkout
Kids Book / Fiction / Classics / Carroll, Lewis
4-week checkout
On Shelf
Downtown Kids Books
4-week checkout
Y Fantasy / Carroll, Lewis
4-week checkout
Due 02-03-2023
Malletts Kids Books
4-week checkout
Kids Book / Fiction / Classic / Carroll, Lewis
4-week checkout
Due 02-22-2023
"First published in 1865, published by Puffin Books 1946, reissued in this edition 2015" -- Title page verso.
On an ordinary summer's afternoon, Alice tumbles down a hole and an extraordinary adventure begins. In a strange world with even stranger characters, she meets a rabbit with a pocket watch, joins a Mad Hatter's Tea Party, and plays croquet with the Queen! Lost in this fantasy land, Alice finds herself growing more and more curious by the minute.

REVIEWS & SUMMARIES
School Library Journal Review
Booklist Review
Publishers Weekly Review
Summary / Annotation
Fiction Profile
Author Notes
COMMUNITY REVIEWS
No community reviews. Write one below!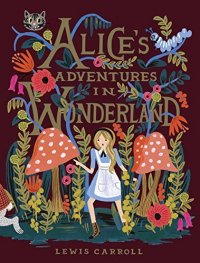 PUBLISHED
New York : Puffin Books, 2015.
Year Published: 2015
Description: 171 pages : color illustrations ; 26 cm.
Language: English
Format: Book

ISBN/STANDARD NUMBER
0147515874
9780147515872

ADDITIONAL CREDITS
Bond, Anna.

SUBJECTS
Alice -- (Fictitious character from Carroll)
Imaginary places -- Fiction.
Fantasy.