Press enter after choosing selection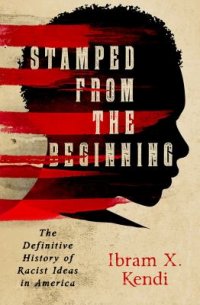 Locations
Call Number: 305.8 Ke, Black Studies 305.8 Ke, Adult Book / Nonfiction / Social Science / Race & Ethnicity / Kendi, Ibram X
On Shelf At: Downtown Library, Malletts Creek Branch, Pittsfield Branch

Location

& Checkout Length

Call Number
Checkout Length
Item Status
Downtown 2nd Floor
4-week checkout
305.8 Ke
4-week checkout
On Shelf
Downtown 2nd Floor
4-week checkout
305.8 Ke
4-week checkout
On Shelf
Downtown 2nd Floor
4-week checkout
305.8 Ke
4-week checkout
On Shelf
Downtown 2nd Floor
4-week checkout
305.8 Ke
4-week checkout
On Shelf
Downtown 2nd Floor
4-week checkout
305.8 Ke
4-week checkout
Due 12-19-2022
Downtown 2nd Floor
4-week checkout
Black Studies 305.8 Ke
4-week checkout
On Shelf
Downtown 2nd Floor
4-week checkout
Black Studies 305.8 Ke
4-week checkout
On Shelf
Downtown 2nd Floor
4-week checkout
Black Studies 305.8 Ke
4-week checkout
On Shelf
Downtown 2nd Floor
4-week checkout
Black Studies 305.8 Ke
4-week checkout
Due 11-08-2022
Malletts Adult Books
4-week checkout
Adult Book / Nonfiction / Social Science / Race & Ethnicity / Kendi, Ibram X
4-week checkout
On Shelf
Malletts Adult Books
4-week checkout
Adult Book / Nonfiction / Social Science / Race & Ethnicity / Kendi, Ibram X
4-week checkout
Due 12-17-2022
Pittsfield Adult Books
4-week checkout
Adult Book / Nonfiction / Social Science / Race & Ethnicity / Kendi, Ibram X
4-week checkout
On Shelf
Traverwood Adult Books
4-week checkout
Adult Book / Nonfiction / Social Science / Race & Ethnicity / Kendi, Ibram X
4-week checkout
Due 12-05-2022
Westgate Adult Books
4-week checkout
Adult Book / Nonfiction / Social Science / Race & Ethnicity / Kendi, Ibram X
4-week checkout
Due 12-18-2022
Westgate Adult Books
4-week checkout
Adult Book / Nonfiction / Social Science / Race & Ethnicity / Kendi, Ibram X
4-week checkout
Due 12-18-2022
Cotton Mather. Human hierarchy ; Origins of racist ideas ; Coming to America ; Saving souls, not bodies ; Black hunts ; Great awakening -- Thomas Jefferson. Enlightenment ; Black exhibits ; Created equal ; Uplift suasion ; Big bottoms ; Colonization -- William Lloyd Garrison. Gradual equality ; Imbruted or civilized ; Soul ; The impending crisis ; History's emancipator ; Ready for freedom? ; Reconstructing slavery ; Reconstructing blame -- W.E.B. Du Bois. Renewing the south ; Southern horrors ; Black Judases ; Great White Hopes ; The Birth of a Nation ; Media suasion ; Old deal ; Freedom brand ; Massive resistance -- Angela Davis. The act of civil rights ; Black power ; Law and order ; Reagan's drugs ; New Democrats ; New Republicans ; 99.9 percent the same ; The extraordinary Negro.
"A comprehensive history of anti-black racism focuses on the lives of five major players in American history, including Cotton Mather and Thomas Jefferson, and highlights the debates that took place between assimilationists and segregationists and between racists and antiracists"-- NoveList.

REVIEWS & SUMMARIES
Library Journal Review
CHOICE Review
Booklist Review
Summary / Annotation
Table of Contents
Fiction Profile
Author Notes
COMMUNITY REVIEWS
Excellent book! submitted by Adam Graham on July 17, 2020, 8:32pm This belongs on your shelf with Howard Zinn's A People's History. If helps highlight the history of racism, which too many (especially white folks) has long existed and was under our noses. Highly recommend!
Challenging and thoughtful book submitted by jessNU on July 17, 2020, 8:48pm Really enjoyed this book. I read it along with a family member who was reading the young person version of the book, Stamped. A great and challenging family read.
well written submitted by crp on August 6, 2020, 1:05am another great, well-written book on a critical subject. must read.
Should be Required submitted by kath on July 20, 2021, 11:09pm The most complete and enlightening book about slavery and US policy toward African people brought to the America as slaves. This should be required reading. Indeed racism was stamped from the beginning.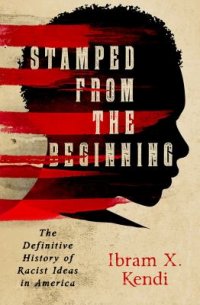 PUBLISHED
New York : Nation Books, [2016]
Year Published: 2016
Description: 582 pages ; 25 cm.
Language: English
Format: Book

ISBN/STANDARD NUMBER
9781568585987
1568584636

SUBJECTS
Racism -- History.
United States -- Race relations.