Press enter after choosing selection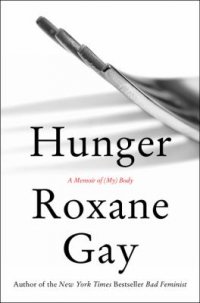 Locations
Call Number: 306.461 Ga, Adult Book / Nonfiction / Biography / Literary / Gay, Roxane
On Shelf At: Pittsfield Branch, Traverwood Branch

| Location | Call Number | Branch | Item Status |
| --- | --- | --- | --- |
| Malletts Adult | 306.461 Ga | Malletts Creek Branch | On holds shelf |
| Malletts Adult | 306.461 Ga | Malletts Creek Branch | Due 02-17-2018 |
| Malletts Adult | 306.461 Ga | Malletts Creek Branch | Due 03-05-2018 |
| Pittsfield Adult | Express Shelf 306.461 Ga | Pittsfield Branch | On Shelf |
| Traverwood Adult | 306.461 Ga | Traverwood Branch | On holds shelf |
| Traverwood Adult | 306.461 Ga | Traverwood Branch | Due 03-03-2018 |
| Traverwood Adult | Express Shelf 306.461 Ga | Traverwood Branch | On Shelf |
| Westgate Adult Books | Adult Book / Nonfiction / Biography / Literary / Gay, Roxane | Westgate Branch | On holds shelf |
| Westgate Adult Books | Adult Book / Nonfiction / Biography / Literary / Gay, Roxane | Westgate Branch | On holds shelf |
| Westgate Adult Books | Adult Book / Nonfiction / Biography / Literary / Gay, Roxane | Westgate Branch | Due 03-03-2018 |
| Downtown 2nd Floor | 306.461 Ga | Downtown Library | Due 03-16-2018 |
| Downtown 2nd Floor | 306.461 Ga | Downtown Library | Due 02-08-2018 |
| Downtown 2nd Floor | 306.461 Ga | Downtown Library | Due 03-06-2018 |
| Downtown 2nd Floor | 306.461 Ga | Downtown Library | Due 03-01-2018 |
| Downtown 2nd Floor | 306.461 Ga | Downtown Library | Remove Damaged |
| Downtown 2nd Floor | 306.461 Ga | Downtown Library | Remove Damaged |
| Downtown First Floor | Express Shelf 306.461 Ga | Downtown Library | Due 02-27-2018 |
| Malletts Adult | Express Shelf 306.461 Ga | Malletts Creek Branch | Due 12-03-2017 |
| Pittsfield Adult | 306.461 Ga | Pittsfield Branch | Due 02-28-2018 |
| Pittsfield Adult | 306.461 Ga | Pittsfield Branch | Due 03-11-2018 |
| Westgate Adult Books | Express Shelf Adult Book / Nonfiction / Biography / Literary / Gay, Roxane | Westgate Branch | Due 02-20-2018 |
"Gay has written ... about food and bodies, using her own emotional and psychological struggles as a means of exploring our shared anxieties over pleasure, consumption, appearance, and health. As a woman who describes her own body as 'wildly undisciplined,' Roxane understands the tension between desire and denial, between self-comfort and self-care"--Amazon.com.

REVIEWS & SUMMARIES
Library Journal Review
Booklist Review
Publishers Weekly Review
Summary / Annotation
Fiction Profile
Author Notes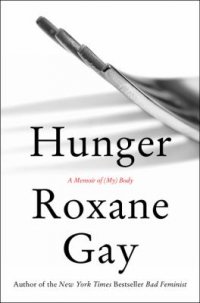 PUBLISHED
New York, NY : Harper, an imprint of HarperCollinsPublishers, [2017]
Year Published: 2017
Description: 306 pages ; 22 cm.
Language: English
Format: Book

ISBN/STANDARD NUMBER
0062362593
9780062362599

SUBJECTS
Gay, Roxane.
Body image.
Eating disorders.