Press enter after choosing selection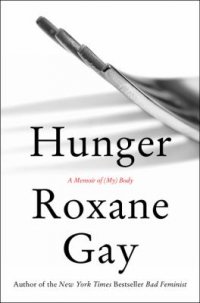 Locations
Call Number: 306.461 Ga, Adult Book / Nonfiction / Biography / Literary / Gay, Roxane
On Shelf At: Pittsfield Branch, Westgate Branch

| Location | Call Number | Branch | Item Status |
| --- | --- | --- | --- |
| Downtown 2nd Floor | 306.461 Ga | Downtown Library | In transit |
| Downtown 2nd Floor | 306.461 Ga | Downtown Library | Due 02-24-2019 |
| Downtown 2nd Floor | 306.461 Ga | Downtown Library | Due 02-23-2019 |
| Downtown 2nd Floor | 306.461 Ga | Downtown Library | Due 03-06-2019 |
| Pittsfield Adult | Express Shelf 306.461 Ga | Pittsfield Branch | On Shelf |
| Pittsfield Adult | 306.461 Ga | Pittsfield Branch | On Hold Shelf |
| Pittsfield Adult | 306.461 Ga | Pittsfield Branch | Due 02-21-2019 |
| Traverwood Adult | 306.461 Ga | Traverwood Branch | On Hold Shelf |
| Traverwood Adult | 306.461 Ga | Traverwood Branch | Due 03-09-2019 |
| Westgate Adult Books | Express Shelf Adult Book / Nonfiction / Biography / Literary / Gay, Roxane | Westgate Branch | On Shelf |
| Downtown First Floor | Express Shelf 306.461 Ga | Downtown Library | Due 02-02-2019 |
| Malletts Adult | 306.461 Ga | Malletts Creek Branch | Due 02-21-2019 |
| Malletts Adult | 306.461 Ga | Malletts Creek Branch | Due 02-20-2019 |
| Malletts Adult | 306.461 Ga | Malletts Creek Branch | Due 02-23-2019 |
| Traverwood Adult | Express Shelf 306.461 Ga | Traverwood Branch | Due 02-19-2019 |
| Westgate Adult Books | Adult Book / Nonfiction / Biography / Literary / Gay, Roxane | Westgate Branch | Due 02-27-2019 |
| Westgate Adult Books | Adult Book / Nonfiction / Biography / Literary / Gay, Roxane | Westgate Branch | Due 03-02-2019 |
| Westgate Adult Books | Adult Book / Nonfiction / Biography / Literary / Gay, Roxane | Westgate Branch | Due 03-11-2019 |
"Gay has written ... about food and bodies, using her own emotional and psychological struggles as a means of exploring our shared anxieties over pleasure, consumption, appearance, and health. As a woman who describes her own body as 'wildly undisciplined,' Roxane understands the tension between desire and denial, between self-comfort and self-care"--Amazon.com.

REVIEWS & SUMMARIES
Library Journal Review
Booklist Review
Publishers Weekly Review
Summary / Annotation
Fiction Profile
Author Notes
COMMUNITY REVIEWS
Hungry for an Amazing Memoir? submitted by sdunav on June 16, 2018, 1:15pm Amazing memoir about hunger for love, acceptance, food, and safety, by a talented writer who grew up in a comfortably well-off family. Her parents - Haitian immigrants - unfortunately had no idea of the violent rape she endured at age 12, and the impact this had on her, body and soul. Gay examines her life and the choices she made, very deliberately and clearly, in short chapters that are sometimes hard to read, but always enlightening and thought-provoking.
Nice chance to see what it's like to walk in someone's shoes submitted by adj737 on July 7, 2018, 11:03pm Great book to help build empathy, judging on looks doesn't provide a clear picture into another's journey
Great Memoir submitted by elijahhaswell on August 6, 2018, 5:07pm really great memoir of a life - highly recommend

Highly Recommended submitted by majean on August 9, 2018, 6:48pm I very much enjoyed this book. I think women and men alike would get things out of it.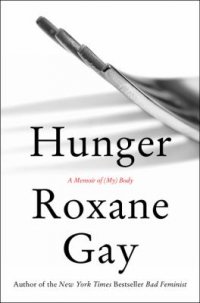 PUBLISHED
New York, NY : Harper, an imprint of HarperCollinsPublishers, [2017]
Year Published: 2017
Description: 306 pages ; 22 cm.
Language: English
Format: Book

ISBN/STANDARD NUMBER
0062362593
9780062362599

SUBJECTS
Gay, Roxane.
Body image.
Eating disorders.