Press enter after choosing selection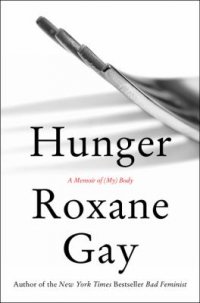 Locations
Call Number: 306.461 Ga, Adult Book / Nonfiction / Biography / Literary / Gay, Roxane
On Shelf At: Downtown Library, Malletts Creek Branch, Westgate Branch

Location

& Checkout Length

Call Number
Checkout Length
Item Status
Downtown 2nd Floor
4-week checkout
306.461 Ga
4-week checkout
On Shelf
Downtown 2nd Floor
4-week checkout
306.461 Ga
4-week checkout
On Hold Shelf
Downtown 2nd Floor
4-week checkout
306.461 Ga
4-week checkout
Due 06-21-2023
Malletts Adult Books
4-week checkout
Adult Book / Nonfiction / Biography / Literary / Gay, Roxane
4-week checkout
On Shelf
Malletts Adult Books
4-week checkout
Adult Book / Nonfiction / Biography / Literary / Gay, Roxane
4-week checkout
Due 06-06-2023
Pittsfield Adult Books
4-week checkout
Adult Book / Nonfiction / Biography / Literary / Gay, Roxane
4-week checkout
On Hold Shelf
Westgate Adult Books
4-week checkout
Adult Book / Nonfiction / Biography / Literary / Gay, Roxane
4-week checkout
On Shelf
Westgate Adult Books
4-week checkout
Adult Book / Nonfiction / Biography / Literary / Gay, Roxane
4-week checkout
Due 06-13-2023
Westgate Adult Books
4-week checkout
Adult Book / Nonfiction / Biography / Literary / Gay, Roxane
4-week checkout
Due 06-19-2023
Traverwood Adult Books
4-week checkout
306.461 Ga
4-week checkout
Due 06-16-2023
Traverwood Adult Books
4-week checkout
306.461 Ga
4-week checkout
Due 06-15-2023
"Gay has written ... about food and bodies, using her own emotional and psychological struggles as a means of exploring our shared anxieties over pleasure, consumption, appearance, and health. As a woman who describes her own body as 'wildly undisciplined,' Roxane understands the tension between desire and denial, between self-comfort and self-care"--Amazon.com.

REVIEWS & SUMMARIES
Library Journal Review
Booklist Review
Publishers Weekly Review
Summary / Annotation
Fiction Profile
Author Notes
COMMUNITY REVIEWS
Hungry for an Amazing Memoir? submitted by sdunav on June 16, 2018, 1:15pm Amazing memoir about hunger for love, acceptance, food, and safety, by a talented writer who grew up in a comfortably well-off family. Her parents - Haitian immigrants - unfortunately had no idea of the violent rape she endured at age 12, and the impact this had on her, body and soul. Gay examines her life and the choices she made, very deliberately and clearly, in short chapters that are sometimes hard to read, but always enlightening and thought-provoking.
Nice chance to see what it's like to walk in someone's shoes submitted by adj737 on July 7, 2018, 11:03pm Great book to help build empathy, judging on looks doesn't provide a clear picture into another's journey
Great Memoir submitted by elijahhaswell on August 6, 2018, 5:07pm really great memoir of a life - highly recommend

Highly Recommended submitted by majean on August 9, 2018, 6:48pm I very much enjoyed this book. I think women and men alike would get things out of it.
Hunger by Roxane Gay submitted by chowmeyow on July 20, 2019, 7:40am "I have been living in this unruly body for more than twenty years. I have tried to make peace with this body. I have tried to love or at least tolerate this body in a world that displays nothing but contempt for it. I have tried to move on from the trauma that compelled me to create this body. I have tried to love and be loved. I have been silent about my story in a world where people assume they know the why of my body, or any fat body. And now, I am choosing to no longer be silent. I am tracing the story of my body from when I was a carefree young girl who could trust her body and who felt safe in her body, to the moment when that safety was destroyed, to the aftermath that continues even as I try to undo so much of what was done to me."

Terry Tempest Williams wrote in When Women Were Birds: "We all have our secrets. I hold mine. To withhold words is power. But to share our words with others, openly and honestly, is also power." In Hunger: A Memoir of (My) Body, Roxane Gay shares her story with tremendous honesty and bravery, and there's no doubt that this is one of the most powerful memoirs I've ever read.

She shares her tragedy, her struggles, her coping mechanisms, her humiliations, her secrets, her deepest longings. Her story involves the most horrendous gang rape, at a very young age—the event that divides her life into a before and after. Her story has much to say on violence, victimhood, surviving, family, and society. And hunger—yes, the literal hunger for food, but also hunger as the desire and longing and need that we all have in our lives.

Her words are powerful, and I want to share more of them with you, and then encourage you to pick up this work and fully immerse yourself in her truth.

"I don't want to change who I am. I want to change how I look. On my better days, when I feel up to the fight, I want to change how this world responds to how I look because intellectually I know my body is not the real problem. On bad days, though, I forget how to separate my personality, the heart of who I am, from my body. I forget how to shield myself from the cruelties of the world."

"Writing this book is the most difficult thing I've ever done. To lay myself so vulnerable has not been an easy thing. To face myself and what living in my body has been like has not been an easy thing, but I wrote this book because it felt necessary. In writing this memoir of my body, in telling you these truths about my body, I am sharing my truth and mine alone. I understand if that truth is not something you want to hear. The truth make me uncomfortable too. But I am also saying, here is my heart, what's left of it. Here I am showing you the ferocity of my hunger. Here I am, finally freeing myself to be vulnerable and terribly human. Here I am, reveling in that freedom. Here. See what I hunger for and what my truth has allowed me to create."

"The older I get, the more I understand that life is generally the pursuit of desires. We want and want and oh how we want. We hunger."
This book is honest and genius and did I say hard? It's also necessary. submitted by Susan4Pax -prev. sueij- on July 27, 2019, 5:22pm 4.5/5 stars. I like novels. I like stories that let me dive in. This book challenged me, because it reads more like a series of journal entries that reflect on the author's life and journey, while ultimately telling that story. So mostly, it's not my kind of book (style-wise) and I read it because of my book club.

Having said that, I'm glad I read it. It's a hard, hard read, because about 95% of the book isn't about happy endings. In fact, it's a little hard to know if the more positive view at the end is genuine or is just a nod to what we require of a published work. This book is about the real life struggles of trauma, of coping, and of existing in a society that judges you. About trying to fit in a world that doesn't fit your physical self. About family and others and expectations. About messages and judgment and criticism… when all of those things come from within and from without. This book is honest and genius and did I say hard? It's also necessary. Highly recommended.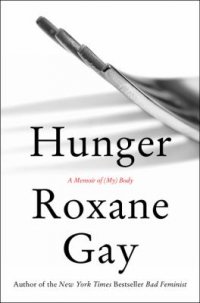 PUBLISHED
New York, NY : Harper, an imprint of HarperCollinsPublishers, [2017]
Year Published: 2017
Description: 306 pages ; 22 cm.
Language: English
Format: Book

ISBN/STANDARD NUMBER
0062362593
9780062362599

SUBJECTS
Gay, Roxane.
Body image.
Eating disorders.