Press enter after choosing selection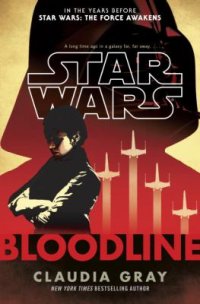 | Location | Call Number | Branch | Item Status |
| --- | --- | --- | --- |
| Malletts Adult Books | Adult Book / Fiction / Science Fiction / Film & TV / Star Wars | Malletts Creek Branch | Due 07-25-2020 |
| Pittsfield Adult Books | Adult Book / Fiction / Science Fiction / Film & TV / Star Wars | Pittsfield Branch | Due 08-02-2020 |
A thrilling prequel to Star Wars: The Force Awakens, set roughly six years before the events of the film.

REVIEWS & SUMMARIES
Summary / Annotation
Fiction Profile
Author Notes
COMMUNITY REVIEWS
Bloodline submitted by melissabretzius on June 26, 2018, 5:15pm this is one of my fav star wars books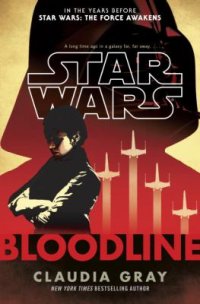 SERIES
Star Wars, episode VII, the force awakens (Motion picture)

PUBLISHED
New York : Del Rey, 2016.
Year Published: 2016
Description: 341 p.
Language: English
Format: Book

ISBN/STANDARD NUMBER
9780345511362
0345511360

ADDITIONAL CREDITS
Gray, Claudia.

SUBJECTS
Space warfare -- Fiction.
Life on other planets -- Fiction.
Science fiction.
Star Wars fiction.