Press enter after choosing selection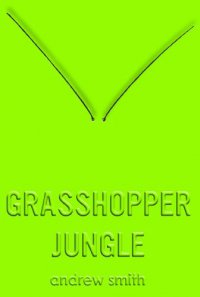 Locations
Call Number: R Printz Honor 2015, Teen Fiction / Smith, Andrew
On Shelf At: Downtown Library, Traverwood Branch

| Location | Call Number | Branch | Item Status |
| --- | --- | --- | --- |
| Downtown Youth Reference | R Printz Honor 2015 | Downtown Library | Library Use Only |
| Downtown Teen, 1st Floor | Teen Fiction / Smith, Andrew | Downtown Library | On Shelf |
| Downtown Teen, 1st Floor | Teen Fiction / Smith, Andrew | Downtown Library | On Shelf |
| Downtown Teen, 1st Floor | Teen Fiction / Smith, Andrew | Downtown Library | On Shelf |
| Traverwood Teen Books | Teen Fiction / Smith, Andrew | Traverwood Branch | On Shelf |
"Austin Szerba narrates the end of humanity as he and his best friend Robby accidentally unleash an army of giant, unstoppable bugs and uncover the secrets of a decades-old experiment gone terribly wrong"-- Provided by publisher.

REVIEWS & SUMMARIES
School Library Journal Review
Booklist Review
Publishers Weekly Review
Summary / Annotation
Fiction Profile
Author Notes
COMMUNITY REVIEWS
bizarre! submitted by manz on June 27, 2014, 11:35am This is definitely a different kind of book for Andrew Smith.
There are 2 smoking and swearing teens battling giant prayin mantids in a futuristic setting.
It is very bizarre and hard to explain.
I was kind of mesmerized in an odd way.

"Winger" is still my fave by this author.
And the upcoming "100 Sideways Miles."
Stuck in a loop submitted by Peter Kooger on June 16, 2015, 8:29am I found this book to be a little repetitive. The author revisits his themes obsessively. These themes are as follows: sex, Austin's Polish great-grandfather (who is basically identical to Austin himself) and ...... I can't think of a third one. Maybe Austin's attraction to his best friend, but I guess that also falls under sex. A lot happens in this book, but it feels like very little happens. This is because we see the world from the mind of Austin, and that is a very one-note (well, two-note) worldview. I can see why some people love this book but it just wasn't for me.
So weird and great submitted by KOH on August 5, 2017, 10:30pm This book is really something unique, lol. Very very bizarre concept. I recommend it if you like the idea of a sudden, weird, apocalyptic event!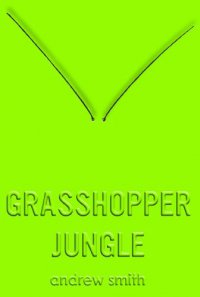 SERIES
Printz Honor book - 2015.

PUBLISHED
New York : Dutton Books, an imprint of Penguin Group (USA), 2014.
Year Published: 2014
Description: 388 p.
Language: English
Format: Book

ISBN/STANDARD NUMBER
9780525426035
0525426035

SUBJECTS
Survival -- Fiction.
Friendship -- Fiction.
Gender identity -- Fiction.
Family life -- Iowa -- Fiction.
Insects -- Fiction.
Science fiction.
Humorous stories.
Iowa -- Fiction.