Press enter after choosing selection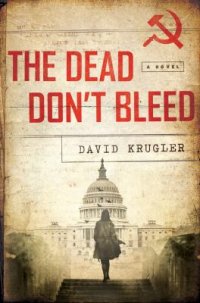 Location

& Checkout Length

Call Number
Checkout Length
Item Status
Downtown 2nd Floor
4-week checkout
Mystery / Krugler, David
4-week checkout
Due 08-28-2022
"In a gripping World War II mystery set in Washington, D.C., a young naval intelligence officer goes undercover to solve a murder and prevent the Soviets from stealing the secrets of America's atomic bomb project. Washington D.C., 1945. Victory in the war looms, but a new fear transfixes the wartime capital. Fear of communist spies and the atomic secrets they covet. When the corpse of a Navy Intelligence officer is found on a cobblestone back alley, Lt. Voigt is called in to investigate. It's his first murder, but in the plot that he quickly begins unraveling, it won't be his last. Pursuing crosses and double-crosses, Voigt goes undercover and the fragments he discovers (a defecting German physicist, a top secret lab in New Mexico, and Uranium-235) suggest something far larger than the usual spy v. spy shenanigans. Soon enough he's in a race to identify the killer, to keep the bomb away from the Russians -- and to keep ahead of his own secrets."-- Amazon.com.

REVIEWS & SUMMARIES
Booklist Review
Publishers Weekly Review
Summary / Annotation
Fiction Profile
Author Notes
COMMUNITY REVIEWS
No community reviews. Write one below!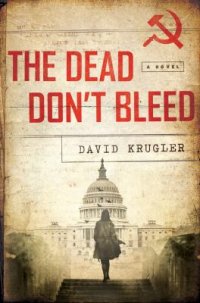 PUBLISHED
New York : Pegasus Crime, 2016.
Year Published: 2016
Description: 309 pages ; 24 cm.
Language: English
Format: Book

ISBN/STANDARD NUMBER
9781681771397
168177139X

SUBJECTS
World War Two -- Fiction.
Murder -- Investigation -- Fiction.
World War, 1939-1945 -- Fiction.
Atomic bomb -- History -- Fiction.
Communism -- Fiction.
Washington (D.C.) -- History -- Fiction.
Washington (D.C.) -- Fiction.
Detective and mystery fiction.
Historical fiction.
Spy fiction.