Press enter after choosing selection
The Search
Book - 2006 Y Fiction / Kidnapped 1 On Shelf No requests on this item Community Rating: 4.8 out of 5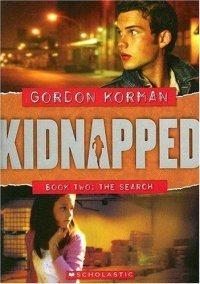 Locations
Call Number: Y Fiction / Kidnapped
On Shelf At: Downtown Library

Location

& Checkout Length

Call Number
Checkout Length
Item Status
Downtown Kids Books
4-week checkout
Y Fiction / Kidnapped
4-week checkout
On Shelf
"An Apple paperback."
Aiden works with the FBI in order to rescue his sister Meg, who was kidnapped. Where is Meg Falconer? Everybody wants to know. Her brother Aiden, who saw her kidnapped and is now trying to track her down, wants to know. The FBI, led by the very serious Agent Harris, wants to know. Her parents, who fear their pasts have something to do with why Meg was taken, want to know. Even Meg's kidnappers want to know. Because even though they caught her once, that doesn't mean they can keep a hold of her.

REVIEWS & SUMMARIES
School Library Journal Review
Summary / Annotation
Author Notes
COMMUNITY REVIEWS
No community reviews. Write one below!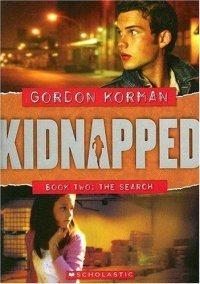 SERIES
Kidnapped
2.

PUBLISHED
New York : Scholastic, c2006.
Year Published: 2006
Description: 137 p. ; 20 cm.
Language: English
Format: Book

READING LEVEL
Lexile: 750

ISBN/STANDARD NUMBER
0439847788 (pbk.)
9780439847780 (pbk.)

ADDITIONAL CREDITS
Korman, Gordon.

SUBJECTS
Kidnapping -- Fiction.
Brothers and sisters -- Fiction.