Press enter after choosing selection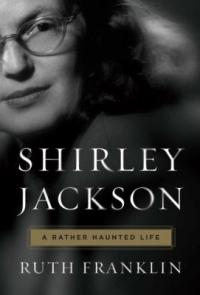 Location

& Checkout Length

Call Number
Checkout Length
Item Status
Downtown 2nd Floor
4-week checkout
921 Jackson, Shirley
4-week checkout
Due 02-04-2023
Pittsfield Adult Books
4-week checkout
Adult Book / Nonfiction / Biography / Literary / Jackson, Shirley
4-week checkout
Due 02-08-2023
"This long-awaited biography establishes Shirley Jackson as a towering figure in American literature and revives the life and work of a neglected master. Still known to millions only as the author of the "The Lottery," Shirley Jackson (1916-1965) remains curiously absent from the American literary canon. A genius of literary suspense, Jackson plumbed the cultural anxiety of postwar America better than anyone. Now, biographer Ruth Franklin reveals the tumultuous life and inner darkness of the author behind such classics as The Haunting of Hill House and We Have Always Lived in the Castle. Placing Jackson within an American Gothic tradition of Hawthorne and Poe, Franklin demonstrates how her unique contribution to this genre came from her focus on "domestic horror" drawn from an era hostile to women. Based on a wealth of previously undiscovered correspondence and dozens of new interviews, Shirley Jackson, with its exploration of astonishing talent shaped by a damaged childhood and a troubled marriage to literary critic Stanley Hyman, becomes the definitive biography of a generational avatar and an American literary giant."-- Provided by publisher.

REVIEWS & SUMMARIES
Library Journal Review
Booklist Review
Publishers Weekly Review
Summary / Annotation
Table of Contents
Fiction Profile
Author Notes
COMMUNITY REVIEWS
Was expecting something different submitted by sushai on June 23, 2020, 10:44am I listened to this as an audiobook, and the narrator does a really good job. It's pretty comprehensive, overly so in my opinion as I was not really interested in the career of Shirley's husband and other extraneous details. As expansive as it was, it ended up being not that illuminating other than revealing Jackson's health issues that plagued her throughout her life. (Then again, maybe the real Shirley is not knowable.) I can't help thinking what she would have accomplished if she hadn't had the burden of wifehood and motherhood taking up her time. It was amazing to me she had to write between getting kids breakfast and doing the laundry, etc.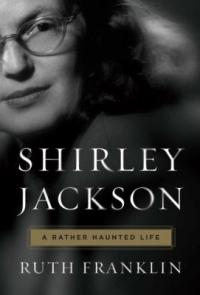 PUBLISHED
New York : Liveright Publishing Corporation, 2016.
Year Published: 2016
Description: pages cm.
Language: English
Format: Book

ISBN/STANDARD NUMBER
9780871403131
0871403137

SUBJECTS
Jackson, Shirley, -- 1916-1965.
Authors, American -- 20th century -- Biography.
Women authors -- Biography.
Biographies.