Press enter after choosing selection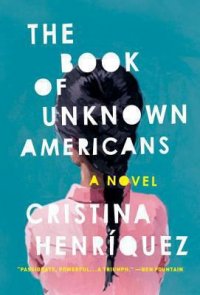 Locations
Call Number: Adult Book / Fiction / General / Henriquez, Cristina, Display, Fiction / Henriquez, Cristina
On Shelf At: Malletts Creek Branch, Pittsfield Branch, Traverwood Branch, Westgate Branch

Location

& Checkout Length

Call Number
Checkout Length
Item Status
Malletts Adult Books
4-week checkout
Adult Book / Fiction / General / Henriquez, Cristina
4-week checkout
On Shelf
Malletts Adult Books
4-week checkout
Adult Book / Fiction / General / Henriquez, Cristina
4-week checkout
On Shelf
Pittsfield Adult Books
4-week checkout
Adult Book / Fiction / General / Henriquez, Cristina
4-week checkout
On Shelf
Pittsfield Adult Books
4-week checkout
Adult Book / Fiction / General / Henriquez, Cristina
4-week checkout
On Shelf
Traverwood Adult Books
4-week checkout
Adult Book / Fiction / General / Henriquez, Cristina
4-week checkout
On Shelf
Westgate Adult Books
4-week checkout
Adult Book / Fiction / General / Henriquez, Cristina
4-week checkout
On Shelf
Downtown Library
4-week checkout
Display
4-week checkout
Due 07-25-2022
Downtown 2nd Floor
4-week checkout
Fiction / Henriquez, Cristina
4-week checkout
Due 07-19-2022
Downtown 2nd Floor
4-week checkout
Fiction / Henriquez, Cristina
4-week checkout
Due 07-09-2022
Moving from Mexico to America when their daughter suffers a near-fatal accident, the Riveras confront cultural barriers, their daughter's difficult recovery and her developing relationship with a Panamanian boy.

REVIEWS & SUMMARIES
Library Journal Review
Booklist Review
Publishers Weekly Review
Summary / Annotation
Fiction Profile
Author Notes
COMMUNITY REVIEWS
excellent A2 Reads book submitted by 21621031390949 on August 11, 2016, 8:57pm Excellent book. Beautiful, painful, real life, and devastating. This story will haunt me for a long time. Highly, highly recommend.
We are more alike than dissimilar submitted by Susan4Pax -prev. sueij- on August 27, 2016, 4:20pm I picked this up because it is the 2016 Ann Arbor-Ypsilanti Reads. It is an excellent choice. It drew me in, particularly with each chapter focused around a different character in this one Hispanic melting pot apartment complex in Delaware. Some residents have been in the US for ages, some are legal immigrants, some are illegal immigrants. They are from all parts of Central and South America, and have all sorts of hopes, dreams, and challenges. I also love that a wide variety of ages have their stories told... two of the central characters are teens, including a girl with a brain injury. Her family is the central to the whole book, and we are invited to see them in a way that we rarely see anyone who we do not know intimately.

I love the way we are invited in. I think that this book invites a deep appreciation of those who our country depends on, but does not see. I love the idea that my community is inviting wider reading and discussion of this. It would make a great book club read, because the story is accessible. We are all more alike than unalike... we just need to find the threads that link us.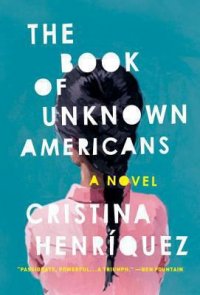 PUBLISHED
New York : Alfred A. Knopf, 2014.
Year Published: 2014
Description: 285 pages ; 22 cm.
Language: English
Format: Book

ISBN/STANDARD NUMBER
9780385350846
0345806409

SUBJECTS
Teenagers -- Fiction.
Immigrants -- Fiction.
Delaware -- Fiction.