Press enter after choosing selection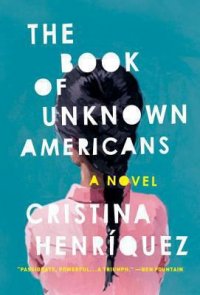 Locations
Call Number: Fiction / Henriquez, Cristina, Adult Book / Fiction / General / Henriquez, Cristina, Display
On Shelf At: Downtown Library, Malletts Creek Branch, Pittsfield Branch, Traverwood Branch, Westgate Branch

| Location | Call Number | Branch | Item Status |
| --- | --- | --- | --- |
| Downtown 2nd Floor | Fiction / Henriquez, Cristina | Downtown Library | On Shelf |
| Downtown 2nd Floor | Fiction / Henriquez, Cristina | Downtown Library | On Shelf |
| Downtown 2nd Floor | Fiction / Henriquez, Cristina | Downtown Library | On Shelf |
| Malletts Adult | Fiction / Henriquez, Cristina | Malletts Creek Branch | On Shelf |
| Malletts Adult | Fiction / Henriquez, Cristina | Malletts Creek Branch | Due 02-15-2018 |
| Malletts Adult | Fiction / Henriquez, Cristina | Malletts Creek Branch | Lost and Paid |
| Pittsfield Adult | Fiction / Henriquez, Cristina | Pittsfield Branch | On Shelf |
| Pittsfield Adult | Fiction / Henriquez, Cristina | Pittsfield Branch | Due 01-26-2018 |
| Traverwood Adult | Fiction / Henriquez, Cristina | Traverwood Branch | On Shelf |
| Westgate Adult Books | Adult Book / Fiction / General / Henriquez, Cristina | Westgate Branch | On Shelf |
| Downtown Library | Display | Downtown Library | Due 01-09-2018 |
| Downtown Library | Display | Downtown Library | Due 01-10-2018 |
| Downtown Library | Display | Downtown Library | Due 01-30-2018 |
| Downtown Library | Display | Downtown Library | Unavailable |
| Downtown Library | Display | Downtown Library | Missing |
| Downtown Library | Display | Downtown Library | Lost and Paid |
| Pittsfield Adult | Display | Pittsfield Branch | Due 02-06-2018 |
| Pittsfield Adult | Display | Pittsfield Branch | Missing |
| Pittsfield Adult | Display | Pittsfield Branch | Missing |
| Malletts Adult | Display | Malletts Creek Branch | Lost and Paid |
| Malletts Adult | Display | Malletts Creek Branch | Missing |
| Malletts Adult | Display | Malletts Creek Branch | Lost and Paid |
| Traverwood Adult | Display | Traverwood Branch | Missing |
Moving from Mexico to America when their daughter suffers a near-fatal accident, the Riveras confront cultural barriers, their daughter's difficult recovery and her developing relationship with a Panamanian boy.

REVIEWS & SUMMARIES
Library Journal Review
Booklist Review
Publishers Weekly Review
Summary / Annotation
Fiction Profile
Author Notes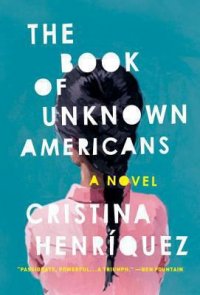 PUBLISHED
New York : Alfred A. Knopf, 2014.
Year Published: 2014
Description: 285 pages ; 22 cm.
Language: English
Format: Book

ISBN/STANDARD NUMBER
9780385350846
0345806409

SUBJECTS
Teenagers -- Fiction.
Immigrants -- Fiction.
Delaware -- Fiction.