Press enter after choosing selection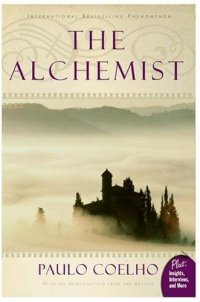 Locations
Call Number: Adult Book / Fiction / General / Coelho, Paulo, Fiction, Fiction / Coelho, Paulo
On Shelf At: Westgate Branch

| Location | Call Number | Branch | Item Status |
| --- | --- | --- | --- |
| Westgate Adult Books | Adult Book / Fiction / General / Coelho, Paulo | Westgate Branch | On Shelf |
| Westgate Adult Books | Adult Book / Fiction / General / Coelho, Paulo | Westgate Branch | Due 08-03-2020 |
| Downtown 2nd Floor | Fiction | Downtown Library | Due 08-03-2020 |
| Downtown 2nd Floor | Fiction / Coelho, Paulo | Downtown Library | Due 07-20-2020 |
| Pittsfield Adult Books | Fiction / Coelho, Paulo | Pittsfield Branch | Due 08-03-2020 |
REVIEWS & SUMMARIES
Library Journal Review
School Library Journal Review
Booklist Review
Publishers Weekly Review
Summary / Annotation
Fiction Profile
Author Notes
COMMUNITY REVIEWS
I'm faithful yet unbelieving submitted by PBS on June 26, 2011, 9:07am This book is more a life philosophy than a work of fiction. Yet its place as a book of life philosophy is at odds with the events that transpire in the book, which are more fiction than a life philosophy. While the statement of life philosophy through fiction may not be a problem with some books, the blurring between reality and fiction makes it more problematic here. While there are certainly spiritual insights to be gained from this book, as well as the importance of optimism in the face of trials and danger, I'm not convinced that following this book's ideas (if that is possible) is the only recipe for a happy life. Additionally, for a book that seems to be about discovering yourself and the worth of a spiritual life, there's quite a focus on earthly treasures.
Well Done submitted by hcf on July 25, 2014, 1:45pm Great book club read ~ lots of discussion.
Pursuing your dream submitted by sueij on July 2, 2015, 2:36pm I loved this. I think allegories make beautiful stories (when well done, of course), and it reminded me of _Haroun and the Sea of Stories_. I thought it was beautifully written as itself... a story about a young man pursuing his dream. Though simple, we could hear his thoughts, see the world from his viewpoint, hear him grow as he experienced more of the world.

But of course, the book is really about pursuing our own dream, and with only a little thought, it invites us to that contemplation and journey as well.

A great personal read, or book club discussion, though whether you like it might depend whether you are at a searching/ deciding point in your life. Highly recommended.
Inspirational Masterpiece submitted by ywbwlffl on June 22, 2020, 7:59pm
The story of the Andalusian shepherd boy's quest, who learns much about himself, human nature, his place in the world, and his ultimate destiny. After meeting an old king who offers him some advice and some magic stones, Santiago embarks on his journey to cross the Mediterranean and the Sahara to find his treasure and accomplish his "Personal Legend" (like purpose in life). TAKEAWAY: every treasure lies in our own heart.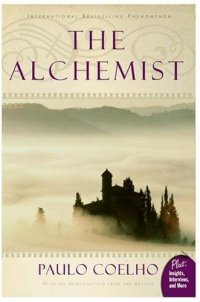 PUBLISHED
San Francisco : HarperSanFrancisco, c1993.
Year Published: 1993
Description: 177 p. ; 22 cm.
Language: English
Format: Book

READING LEVEL
Lexile: 910

ISBN/STANDARD NUMBER
0061122416
0062502182
0062502174
0061122416
9780062390622

SUBJECTS
Alchemists -- Fiction.
Shepherds -- Andalusia -- Fiction.
Andalusia (Spain) -- Fiction.