Press enter after choosing selection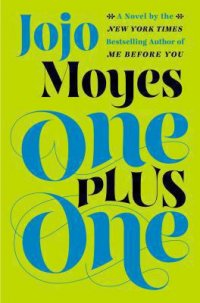 Locations
Call Number: Fiction / Moyes, Jojo, Adult Book / Fiction / General / Moyes, Jojo
On Shelf At: Downtown Library, Traverwood Branch

| Location | Call Number | Branch | Item Status |
| --- | --- | --- | --- |
| Downtown 2nd Floor | Fiction / Moyes, Jojo | Downtown Library | On Shelf |
| Downtown 2nd Floor | Fiction / Moyes, Jojo | Downtown Library | On Shelf |
| Downtown 2nd Floor | Fiction / Moyes, Jojo | Downtown Library | On Shelf |
| Downtown 2nd Floor | Fiction / Moyes, Jojo | Downtown Library | On Shelf |
| Pittsfield Adult Books | Adult Book / Fiction / General / Moyes, Jojo | Pittsfield Branch | On Hold Shelf |
| Traverwood Adult Books | Adult Book / Fiction / General / Moyes, Jojo | Traverwood Branch | On Shelf |
| Malletts Adult Books | Adult Book / Fiction / General / Moyes, Jojo | Malletts Creek Branch | Due 07-13-2020 |
| Westgate Adult Books | Adult Book / Fiction / General / Moyes, Jojo | Westgate Branch | Due 07-20-2020 |
| Westgate Adult Books | Adult Book / Fiction / General / Moyes, Jojo | Westgate Branch | Due 08-03-2020 |
" One single mom. One chaotic family. One quirky stranger. One irresistible love story from the New York Times bestselling author of Me Before You American audiences have fallen in love with Jojo Moyes. Ever since she debuted Stateside she has captivated readers and reviewers alike, and hit the New York Times bestseller list with the word-of-mouth sensation Me Before You. Now, with One Plus One, she's written another contemporary opposites-attract love story. Suppose your life sucks. A lot. Your husband has done a vanishing act, your teenage stepson is being bullied, and your math whiz daughter has a once-in-a-lifetime opportunity that you can't afford to pay for. That's Jess's life in a nutshell-until an unexpected knight in shining armor offers to rescue them. Only Jess's knight turns out to be Geeky Ed, the obnoxious tech millionaire whose vacation home she happens to clean. But Ed has big problems of his own, and driving the dysfunctional family to the Math Olympiad feels like his first unselfish act in ages. maybe ever. One Plus One is Jojo Moyes at her astounding best. You'll laugh, you'll weep, and when you flip the last page, you'll want to start all over again"-- Provided by publisher.

REVIEWS & SUMMARIES
Library Journal Review
Booklist Review
Publishers Weekly Review
Summary / Annotation
Fiction Profile
Author Notes
COMMUNITY REVIEWS
It's ok submitted by bookher on July 15, 2014, 12:29pm I read Me Before You, also by Jojo Moyes, and just loved that book because the story-line and characters were unique, original and interesting to read about but I'm 1/2 way through One Plus One and am finding it anything but original. It's your typical Cinderella story so far but, if I finish it, maybe I'll be surprised and find the ending more satisfying than the beginning.
One plus one submitted by hcf on August 26, 2014, 9:10pm I really enjoyed Moye's other novel but this one not so much. It felt rather contrived.
One Plus One submitted by kadams7 on June 13, 2015, 3:08pm I really liked the book. I love this this author. It was a quick read and although it wasn't original, I still liked her writing.
lovely submitted by carolinepbg on July 24, 2016, 9:47am This is a lovely, quick, and very sweet and feel good kind of read.
Like one submitted by smr on July 2, 2020, 3:56pm Like it one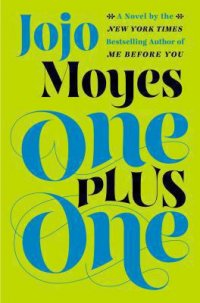 PUBLISHED
New York : Pamela Dorman Books/Viking, 2014.
Year Published: 2014
Description: 368 p.
Language: English
Format: Book

ISBN/STANDARD NUMBER
9780525426585
0525426582

SUBJECTS
Single mothers -- Fiction.
Love stories.
Domestic fiction.