Press enter after choosing selection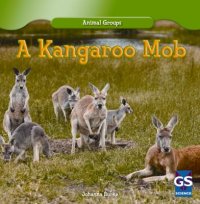 Locations
Call Number: J 599.22 Bu, Kids Book / Nonfiction / Animals / Mammals / Asia & Oceania
On Shelf At: Downtown Library, Pittsfield Branch, Traverwood Branch

| Location | Call Number | Branch | Item Status |
| --- | --- | --- | --- |
Readers discover engaging, fun, and fascinating facts about kangaroos. Kangaroos are social animals that live in groups called mobs. Except for an occasional boxing match, kangaroos live happily with each other. The vibrant photographs in this book show different species of kangaroos grazing, resting in the shade, and raising their young. Accessible text and a detailed graphic organizer guide readers as they learn how kangaroos grow up and what life is like living in a mob, in Australia.

REVIEWS & SUMMARIES
School Library Journal Review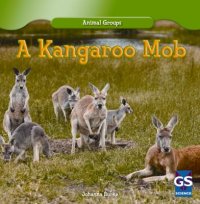 SERIES
Animal groups.

PUBLISHED
New York, NY : Gareth Stevens Pub., 2013.
Year Published: 2013
Description: 24 p. : col. ill. ; 19 cm.
Language: English
Format: Book

ISBN/STANDARD NUMBER
9781433981999
9781433982002

SUBJECTS
Kangaroos.
Social behavior in animals.