Press enter after choosing selection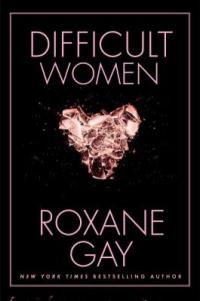 Locations
Call Number: Fiction / Gay, Roxane, Adult Book / Fiction / General / Gay, Roxane
On Shelf At: Downtown Library, Pittsfield Branch, Traverwood Branch

Location

& Checkout Length

Call Number
Checkout Length
Item Status
Downtown 2nd Floor
4-week checkout
Fiction / Gay, Roxane
4-week checkout
On Shelf
Downtown 2nd Floor
4-week checkout
Fiction / Gay, Roxane
4-week checkout
On Shelf
Downtown 2nd Floor
4-week checkout
Fiction / Gay, Roxane
4-week checkout
On Shelf
Pittsfield Adult Books
4-week checkout
Adult Book / Fiction / General / Gay, Roxane
4-week checkout
Reshelving
Traverwood Adult Books
4-week checkout
Adult Book / Fiction / General / Gay, Roxane
4-week checkout
On Shelf
Traverwood Adult Books
4-week checkout
Adult Book / Fiction / General / Gay, Roxane
4-week checkout
Due 03-23-2023
Malletts Adult Books
4-week checkout
Adult Book / Fiction / General / Gay, Roxane
4-week checkout
Due 04-04-2023
Westgate Adult Books
4-week checkout
Adult Book / Fiction / General / Gay, Roxane
4-week checkout
Due 04-17-2023
I will follow you -- Water, all its weight -- The mark of Cain -- Difficult women -- FLORIDA -- La negra blanca -- Baby arm -- North country -- How -- Requiem for a glass heart -- In the event of my father's death -- Break all the way down -- Bad priest -- Open marriage -- A pat -- Best features -- Bone density -- I am a knife -- The sacrifice of darkness -- Noble things -- Strange gods.
"Award-winning author and powerhouse talent Roxane Gay burst onto the scene with An Untamed State and the New York Times bestselling essay collection Bad Feminist (Harper Perennial). Gay returns with Difficult Women, a collection of stories of rare force and beauty, of hardscrabble lives, passionate loves, and quirky and vexed human connection. The women in these stories live lives of privilege and of poverty, are in marriages both loving and haunted by past crimes or emotional blackmail. A pair of sisters, grown now, have been inseparable ever since they were abducted together as children, and must negotiate the elder sister's marriage. A woman married to a twin pretends not to realize when her husband and his brother impersonate each other. A stripper putting herself through college fends off the advances of an overzealous customer. A black engineer moves to Upper Michigan for a job and faces the malign curiosity of her colleagues and the difficulty of leaving her past behind. From a girls' fight club to a wealthy subdivision in Florida where neighbors conform, compete, and spy on each other, Gay delivers a wry, beautiful, haunting vision of modern America reminiscent of Merritt Tierce, Jamie Quatro, and Miranda July"-- Provided by publisher.

REVIEWS & SUMMARIES
Library Journal Review
Booklist Review
Publishers Weekly Review
Summary / Annotation
Fiction Profile
Author Notes
COMMUNITY REVIEWS
Authentic Short Stories submitted by zixyxuan on August 29, 2017, 1:10am This is a collection of short stories written by Roxane Gay. As with short stories, there are some that were outstanding and some that I felt more indifferent towards. They centered around common themes that include domestic violence, rape, loneliness, grief, grief, and etc. Honestly, just be prepared to be sad and depressed. Regardless, these stories will slap you in the face with real talk. And I really REALLY appreciate the author for capturing such authentic voices in each piece. Without a doubt, I will be exploring some of Gay's other works in the future.

Overall rating: 4 Stars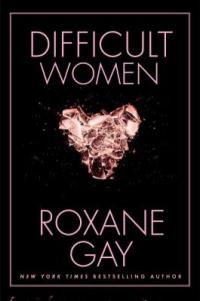 PUBLISHED
New York : Grove Press, 2017.
Year Published: 2017
Description: 260 pages ; 22 cm.
Language: English
Format: Book

ISBN/STANDARD NUMBER
9780802125392
0802125395

SUBJECTS
Short stories.