Press enter after choosing selection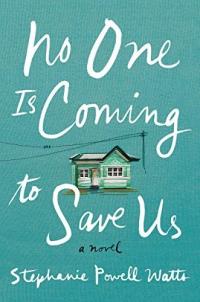 Locations
Call Number: Fiction / Watts, Stephanie, Adult Book / Fiction / General / Watts, Stephanie Powell
On Shelf At: Downtown Library, Malletts Creek Branch, Pittsfield Branch, Westgate Branch

| Location | Call Number | Branch | Item Status |
| --- | --- | --- | --- |
| Downtown 2nd Floor | Fiction / Watts, Stephanie | Downtown Library | On Shelf |
| Downtown 2nd Floor | Fiction / Watts, Stephanie | Downtown Library | On Shelf |
| Downtown 2nd Floor | Fiction / Watts, Stephanie | Downtown Library | Due 07-31-2018 |
| Malletts Adult | Fiction / Watts, Stephanie | Malletts Creek Branch | On Shelf |
| Malletts Adult | Fiction / Watts, Stephanie | Malletts Creek Branch | Due 07-24-2018 |
| Malletts Adult | Fiction / Watts, Stephanie | Malletts Creek Branch | Due 08-13-2018 |
| Pittsfield Adult | Fiction / Watts, Stephanie | Pittsfield Branch | On Shelf |
| Westgate Adult Books | Adult Book / Fiction / General / Watts, Stephanie Powell | Westgate Branch | On Shelf |
| Westgate Adult Books | Adult Book / Fiction / General / Watts, Stephanie Powell | Westgate Branch | Due 08-08-2018 |
| Traverwood Adult | Fiction / Watts, Stephanie | Traverwood Branch | Due 08-06-2018 |
"JJ Ferguson has returned home to Pinewood, North Carolina, to build his dream house and to pursue his high school sweetheart, Ava. But as he reenters his former world, where factories are in decline and the legacy of Jim Crow is still felt, he's startled to find that the people he once knew and loved have changed just as much as he has. Ava is now married and desperate for a baby, though she can't seem to carry one to term. Her husband, Henry, has grown distant, frustrated by the demise of the furniture industry, which has outsourced to China and stripped the area of jobs. Ava's mother, Sylvia, caters to and meddles with the lives of those around her, trying to fill the void left by her absent son. And Don, Sylvia's unworthy but charming husband, just won't stop hanging around. JJ's returnand his plans to build a huge mansion overlooking Pinewood and woo Avanot only unsettles their family, but stirs up the entire town."--Jacket flap.

REVIEWS & SUMMARIES
Library Journal Review
Booklist Review
Publishers Weekly Review
Summary / Annotation
Fiction Profile
COMMUNITY REVIEWS
No community reviews. Write one below!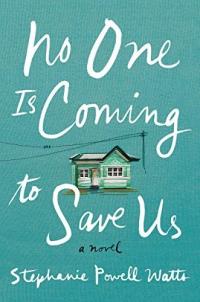 PUBLISHED
New York : Ecco, an imprint of HarperCollinsPublishers, [2017]
Year Published: 2017
Description: 371 pages ; 24 cm.
Language: English
Format: Book

ISBN/STANDARD NUMBER
0062472984
9780062472984

SUBJECTS
African American families -- Fiction.
North Carolina -- Fiction.
Domestic fiction.