Press enter after choosing selection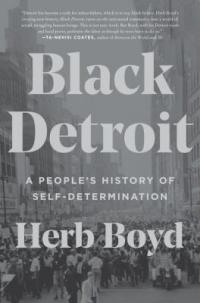 Locations
Call Number: 977.434 Bo, Adult Book / Nonfiction / History / United States / Michigan / Boyd, Herb
On Shelf At: Downtown Library

Location

& Checkout Length

Call Number
Checkout Length
Item Status
Downtown 2nd Floor
4-week checkout
977.434 Bo
4-week checkout
On Shelf
Pittsfield Adult Books
4-week checkout
Adult Book / Nonfiction / History / United States / Michigan / Boyd, Herb
4-week checkout
Due 03-15-2023
Traverwood Adult Books
4-week checkout
Adult Book / Nonfiction / History / United States / Michigan / Boyd, Herb
4-week checkout
Due 04-15-2023
REVIEWS & SUMMARIES
Library Journal Review
Publishers Weekly Review
Summary / Annotation
Table of Contents
Fiction Profile
Author Notes
COMMUNITY REVIEWS
A good introduction submitted by hiwatson09 on August 18, 2020, 10:16pm As someone new to the region, this often read like a list of names and dates, and I wish Boyd went into more detail on many of the stories. However, it was a fantastic summary, pulling together many stories I'd heard in pieces. He is rather kinder to some characters than seems necessary. But it was a delight to find out at the end who Katherine Brown was!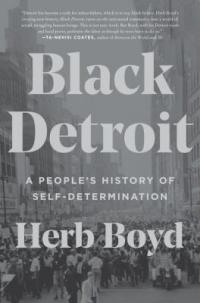 PUBLISHED
New York : Amistad, an imprint of HarperCollinsPublishers, [2017]
Year Published: 2017
Description: xii, 416 pages, 16 unnumbered pages of plates : illustrations ; 24 cm.
Language: English
Format: Book

ISBN/STANDARD NUMBER
9780062346629
0062346628

SUBJECTS
Boyd, Herb, -- 1938-
African Americans -- Detroit -- History -- 20th century.
Detroit (Mich.) -- History -- 20th century.
Detroit (Mich.) -- Biography.