Press enter after choosing selection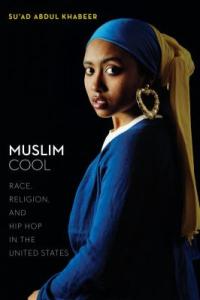 Locations
Call Number: Adult Book / Nonfiction / Social Science / Race & Ethnicity / Khabeer, Su'ad Abdul, 305.896 Kh
On Shelf At: Pittsfield Branch, Traverwood Branch, Westgate Branch

| Location | Call Number | Branch | Item Status |
| --- | --- | --- | --- |
| Pittsfield Adult Books | Adult Book / Nonfiction / Social Science / Race & Ethnicity / Khabeer, Su'ad Abdul | Pittsfield Branch | On Shelf |
| Traverwood Adult Books | Adult Book / Nonfiction / Social Science / Race & Ethnicity / Khabeer, Su'ad Abdul | Traverwood Branch | On Shelf |
| Westgate Adult Books | Adult Book / Nonfiction / Social Science / Race & Ethnicity / Khabeer, Su'ad Abdul | Westgate Branch | On Shelf |
| Downtown 2nd Floor | 305.896 Kh | Downtown Library | Due 07-20-2020 |
Introduction -- The loop of Muslim cool : black Islam, hip hop, and knowledge of self -- Policing music and the facts of blackness -- Blackness as a blueprint for the Muslim self -- Cool Muslim dandies : signifyin' race, religion, masculinity, and nation -- The limits of Muslim cool -- Conclusion : #BlackLivesMatter.
This groundbreaking study of race, religion and popular culture in the 21st century United States focuses on a new concept, "Muslim Cool." Muslim Cool is a way of being an American Muslim-displayed in ideas, dress, social activism in the 'hood, and in complex relationships to state power. Constructed through hip hop and the performance of Blackness, Muslim Cool is a way of engaging with the Black American experience by both Black and non-Black young Muslims that challenges racist norms in the U.S. as well as dominant ethnic and religious structures within American Muslim communities. Drawing on over two years of ethnographic research, Su'ad Abdul Khabeer illuminates the ways in which young and multiethnic U.S. Muslims draw on Blackness to construct their identities as Muslims. This is a form of critical Muslim self-making that builds on interconnections and intersections, rather than divisions between "Black" and "Muslim." Thus, by countering the notion that Blackness and the Muslim experience are fundamentally different, Muslim Cool poses a critical challenge to dominant ideas that Muslims are "foreign" to the United States and puts Blackness at the center of the study of American Islam. Yet Muslim Cool also demonstrates that connections to Blackness made through hip hop are critical and contested-critical because they push back against the pervasive phenomenon of anti-Blackness and contested because questions of race, class, gender, and nationality continue to complicate self-making in the United States.

REVIEWS & SUMMARIES
CHOICE Review
Summary / Annotation
Table of Contents
Author Notes
COMMUNITY REVIEWS
No community reviews. Write one below!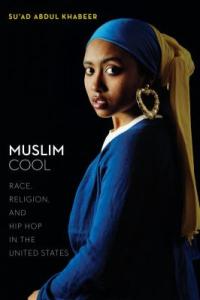 PUBLISHED
New York : New York University Press, [2016]
Year Published: 2016
Description: 273 pages : illustrations ; 23 cm.
Language: English
Format: Book

ISBN/STANDARD NUMBER
9781479872152
1479872156
9781479894505
1479894508

SUBJECTS
African Americans -- Race identity.
African Americans -- Relations with Muslims.
Muslims -- Social conditions.
African American Muslims -- Social conditions.
Hip-hop -- Social aspects.
United States -- History -- 21st century.