Press enter after choosing selection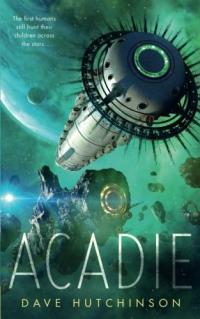 Locations
Call Number: Science Fiction / Hutchinson, David
On Shelf At:

| Location | Call Number | Branch | Item Status |
| --- | --- | --- | --- |
| Downtown Library | Science Fiction / Hutchinson, David | Downtown Library | Due 02-05-2018 |
| Pittsfield Adult, NEW | Science Fiction / Hutchinson, David | Pittsfield Branch | In transit |
"A Tor.com book"--Title page verso.
The Colony left Earth to find their utopia--a home on a new planet where their leader could fully explore the colonists' genetic potential, unfettered by their homeworld's restrictions. They settled a new paradise, and have been evolving and adapting for centuries. Earth has other plans. The original humans have been tracking their descendants across the stars, bent on their annihilation. They won't stop until the new humans have been destroyed, their experimentation wiped out of the human gene pool. Can't anyone let go of a grudge anymore?

REVIEWS & SUMMARIES
Library Journal Review
Publishers Weekly Review
Summary / Annotation
Fiction Profile
Author Notes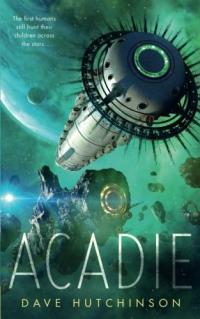 PUBLISHED
New York : Tom Doherty Associates, 2017.
Year Published: 2017
Description: 106 pages ; 21 cm.
Language: English
Format: Book

ISBN/STANDARD NUMBER
0765398265
9780765398260

SUBJECTS
Interplanetary voyages -- Fiction.
Genetic engineering -- Fiction.
Space colonies -- Fiction.
Imaginary places -- Fiction.
Science fiction.
Novellas.