Press enter after choosing selection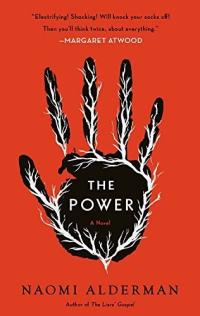 Locations
Call Number: Science Fiction / Alderman, Naomi, Adult Book / Fiction / Dystopian / Alderman, Naomi
On Shelf At: Downtown Library

Location

& Checkout Length

Call Number
Checkout Length
Item Status
Downtown 2nd Floor
4-week checkout
Science Fiction / Alderman, Naomi
4-week checkout
On Shelf
Downtown 2nd Floor
4-week checkout
Science Fiction / Alderman, Naomi
4-week checkout
Due 04-05-2023
Downtown 2nd Floor
4-week checkout
Science Fiction / Alderman, Naomi
4-week checkout
Due 04-15-2023
Downtown 2nd Floor
4-week checkout
Science Fiction / Alderman, Naomi
4-week checkout
Due 04-06-2023
Downtown 2nd Floor
4-week checkout
Science Fiction / Alderman, Naomi
4-week checkout
Due 04-02-2023
Downtown 2nd Floor
4-week checkout
Science Fiction / Alderman, Naomi
4-week checkout
Due 04-05-2023
Malletts Adult Books
4-week checkout
Adult Book / Fiction / Dystopian / Alderman, Naomi
4-week checkout
Due 04-13-2023
Pittsfield Adult Books
4-week checkout
Adult Book / Fiction / Dystopian / Alderman, Naomi
4-week checkout
Due 04-15-2023
Traverwood Adult Books
4-week checkout
Adult Book / Fiction / Dystopian / Alderman, Naomi
4-week checkout
Due 04-16-2023
Westgate Adult Books
4-week checkout
Adult Book / Fiction / Dystopian / Alderman, Naomi
4-week checkout
Due 04-10-2023
"Originally published in Great Britain by Viking, October 2016."
When a new force takes hold of the world, people from different areas of life are forced to cross paths in an alternate reality that gives women and teenage girls immense physical power that can cause pain and death.
A rich Nigerian boy; a foster kid whose religious parents hide their true nature; an ambitious American politician; a tough London girl from a tricky family. When a vital new force takes root and flourishes, their lives converge with devastating effect. Teenage girls and women now have immense physical power-- they can cause agonizing pain and even death. And everything changes ...

REVIEWS & SUMMARIES
Library Journal Review
Booklist Review
Publishers Weekly Review
Summary / Annotation
Fiction Profile
Author Notes
COMMUNITY REVIEWS
power submitted by libbyk on July 22, 2018, 2:10pm Wow, best book this year
:( submitted by bookher on August 1, 2018, 2:55pm Way too sci-fi for me. I heard how great this book was so wanted to try it and was hoping to get converted to a sci-fi fan but no.
Scary realistic submitted by steveiew on June 14, 2019, 10:08am This book did a great job highlighting the problems that arise when there is a difference in power between men and women. In the rise of them women you see men begin to experience many things that women deal with on a regular basis. While it is a commentary on the struggles women face, it also depicts women as abusing power once they have it. This is a pretty intense book that could be traumatic for some readers.
Power submitted by Linda Rama on July 14, 2020, 7:08pm Recognize a bit of Stephen King within this book. Scary, bizarre and gruesome. When striving for it or given Power one has to understand all the important reasons to obtain it or have it.
Thought provoking role reversal submitted by 3kidsgrimm on July 25, 2020, 8:55pm I think this book has relevance beyond the strict reading of the reversal of roles for men and women. You can easily find parallels to the imbalance of power that exists for minority groups in the ways those in power work to maintain their position.
An interesting and challenging read submitted by eknapp on August 24, 2020, 3:51pm Over the course of a few short years, the eel-like ability to deliver deadly electric shocks emerges in nearly all women around the world. Girl gangs roam. Schools have to be segregated by sex. Violence and unrest skyrocket. Societies struggle to adapt.

As this power becomes normalized in America, the social order is turned on its head. Male newscasters tend to be young and attractive, female ones older and wearing glasses. Female-on-male rape spikes, and boys come to depend on girls for protection or dress like girls to appear stronger, more threatening. Well-meaning women refer to men by patronizing terms like "son". And right wing terror groups begin a bombing campaign against women's clinics and colleges.

The power shift leads to even greater changes overseas. Virulently oppressive regimes in the Middle East and eastern Europe are swept into exile as jubilant women finally have the strength to free themselves from subjugation and rape trafficking. A "Republic of Women" is founded in the ashes of former Moldova. A female prophet unites hundreds of millions around the world beneath the banner of a universal female deity.

----------------------------------------------
The Power was a hard thinker for me. It looked at first like it was going to be a sex-oriented version of White Man's Burden, which would have been interesting enough. But Alderman went beyond that, subsuming the simple role reversal in a lengthy meditation on the corruptive nature of power. It was a bold choice to have the misogynistic men's rights terrorist group be largely CORRECT about where the world was heading. The more power women accrued, the more they abused it, culminating in savagery that may have been lifted directly from the Milosevic ethnic cleansing campaigns in Bosnia.

The framing device is brilliant: some 5000 years from now, a male writer submits his manuscript—a hybrid novel/speculative history that is the book we are reading—to a female colleague for advice before publishing it. She's encouraging, and condescending, and helpful, and patronizing, and can't quite conceptualize armies full of weak male soldiers, though she finds that idea super hot. And she can't conceive at all of male-on-female rape as anything other than an infrequent aberration, and a guiltily sexy one at that.

This has given me a lot to think about.

From the author's afterword:
"Despite the lack of context, the archaeologists who unearthed them called the soapstone head illustrated here "Priest King," while they named the bronze female figure here "Dancing Girl." They're still called by those names. Sometimes I think the whole of this book could be communicated with just this set of facts and illustrations."
I love the idea, but this was way too violent for me submitted by valeriemates on June 12, 2021, 10:34pm I had to stop reading this book. It's a fictional story about women who unintentionally give electric shocks to the men who threaten them. I love the idea of living in a world where women are not treated as prey, where women don't have to live in fear. But I have a low tolerance for violence, and the pain inflicted on the people in this book was so overwhelming that I had to put the book down, unfinished, which was too bad.
Masterful storytelling submitted by Princess Cimorene on June 21, 2021, 10:27am I thought about this book for weeks after I finished it. Fantastic concept. I wish this had been required reading when I was in high school, because I found this way more impactful then Brave New World or Farenheit 451 or any other book from English class. Reading this one was a roller coaster--the way exhilaration slowly turned to horror was just incredible. I have so much respect for this author.
Brilliant and powerful submitted by Susan4Pax -prev. sueij- on June 18, 2022, 11:02pm Trigger warnings for sexual violence in the book.
Wow. This is up there with The Handmaid's Tale and The Gate to Women's Country in books that provide a new way of thinking about gender dynamics. What a brilliant and powerful reimagining of a "what if"… what if the power dynamics of gender were reversed? The particular why and how is interesting. I like the skein, how it works, and what women can do with it. But of course the real story is how it changes families, workplaces, communities, and countries. Alderman thinks about religion and politics, formal and informal power structures, women and men, young and old, places traditionally powerful and traditionally not, illegal and legal economies, and all of this wrapped in a story that follows a handful of very human and believable characters. No wonder this book is so highly regarded. Highly recommended by me as well!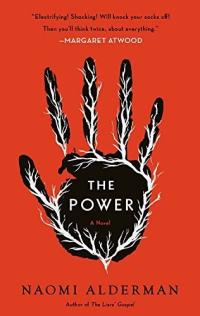 PUBLISHED
New York : Little, Brown and Company, 2017.
Year Published: 2017
Description: 386 pages : illustrations ; 22 cm.
Language: English
Format: Book

ISBN/STANDARD NUMBER
9780316547611
0316547611

SUBJECTS
Women -- Fiction.
Teenage girls -- Fiction.
Bildungsromans.
Science fiction.