Press enter after choosing selection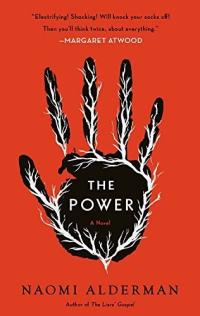 Locations
Call Number: Science Fiction / Alderman, Naomi, Adult Book / Fiction / Dystopian / Alderman, Naomi, Adult Book / Fiction / Science Fiction / Apocalyptic & Post-Apocalyptic / Alderman, Naomi
On Shelf At: Downtown Library, Malletts Creek Branch, Pittsfield Branch, Traverwood Branch

| Location | Call Number | Branch | Item Status |
| --- | --- | --- | --- |
| Downtown 2nd Floor | Science Fiction / Alderman, Naomi | Downtown Library | On Shelf |
| Downtown 2nd Floor | Science Fiction / Alderman, Naomi | Downtown Library | On Shelf |
| Downtown 2nd Floor | Science Fiction / Alderman, Naomi | Downtown Library | On Hold Shelf |
| Downtown 2nd Floor | Science Fiction / Alderman, Naomi | Downtown Library | On Shelf |
| Downtown 2nd Floor | Science Fiction / Alderman, Naomi | Downtown Library | On Shelf |
| Downtown 2nd Floor | Science Fiction / Alderman, Naomi | Downtown Library | On Shelf |
| Downtown 2nd Floor | Science Fiction / Alderman, Naomi | Downtown Library | On Shelf |
| Downtown 2nd Floor | Science Fiction / Alderman, Naomi | Downtown Library | Due 08-09-2019 |
| Downtown 2nd Floor | Science Fiction / Alderman, Naomi | Downtown Library | Due 07-29-2019 |
| Downtown 2nd Floor | Science Fiction / Alderman, Naomi | Downtown Library | Due 08-09-2019 |
| Downtown 2nd Floor | Science Fiction / Alderman, Naomi | Downtown Library | Due 08-05-2019 |
| Downtown 2nd Floor | Science Fiction / Alderman, Naomi | Downtown Library | Due 07-27-2019 |
| Downtown 2nd Floor | Science Fiction / Alderman, Naomi | Downtown Library | Due 08-05-2019 |
| Downtown 2nd Floor | Science Fiction / Alderman, Naomi | Downtown Library | Due 08-02-2019 |
| Downtown 2nd Floor | Science Fiction / Alderman, Naomi | Downtown Library | Due 07-29-2019 |
| Downtown 2nd Floor | Science Fiction / Alderman, Naomi | Downtown Library | Due 08-08-2019 |
| Malletts Adult Books | Express Shelf Adult Book / Fiction / Dystopian / Alderman, Naomi | Malletts Creek Branch | On Shelf |
| Malletts Adult Books | Adult Book / Fiction / Dystopian / Alderman, Naomi | Malletts Creek Branch | On Shelf |
| Malletts Adult Books | Adult Book / Fiction / Dystopian / Alderman, Naomi | Malletts Creek Branch | Reshelving |
| Malletts Adult Books | Adult Book / Fiction / Dystopian / Alderman, Naomi | Malletts Creek Branch | On Shelf |
| Malletts Adult Books | Adult Book / Fiction / Dystopian / Alderman, Naomi | Malletts Creek Branch | Due 08-04-2019 |
| Malletts Adult Books | Adult Book / Fiction / Dystopian / Alderman, Naomi | Malletts Creek Branch | Due 07-29-2019 |
| Pittsfield Adult | Science Fiction / Alderman, Naomi | Pittsfield Branch | On Shelf |
| Pittsfield Adult | Science Fiction / Alderman, Naomi | Pittsfield Branch | Due 08-05-2019 |
| Pittsfield Adult | Science Fiction / Alderman, Naomi | Pittsfield Branch | Due 08-10-2019 |
| Traverwood Adult Books | Science Fiction / Alderman, Naomi | Traverwood Branch | On Shelf |
| Traverwood Adult Books | Science Fiction / Alderman, Naomi | Traverwood Branch | Due 08-11-2019 |
| Traverwood Adult Books | Science Fiction / Alderman, Naomi | Traverwood Branch | Due 08-09-2019 |
| Traverwood Adult Books | Express Shelf Science Fiction / Alderman, Naomi | Traverwood Branch | Reshelving |
| Downtown 1st Floor | Express Shelf Science Fiction / Alderman, Naomi | Downtown Library | Due 07-03-2019 |
| Westgate Adult Books | Adult Book / Fiction / Science Fiction / Apocalyptic & Post-Apocalyptic / Alderman, Naomi | Westgate Branch | Due 08-08-2019 |
| Westgate Adult Books | Express Shelf Adult Book / Fiction / Science Fiction / Apocalyptic & Post-Apocalyptic / Alderman, Naomi | Westgate Branch | Due 07-25-2019 |
"Originally published in Great Britain by Viking, October 2016."
When a new force takes hold of the world, people from different areas of life are forced to cross paths in an alternate reality that gives women and teenage girls immense physical power that can cause pain and death.
A rich Nigerian boy; a foster kid whose religious parents hide their true nature; an ambitious American politician; a tough London girl from a tricky family. When a vital new force takes root and flourishes, their lives converge with devastating effect. Teenage girls and women now have immense physical power-- they can cause agonizing pain and even death. And everything changes ...

REVIEWS & SUMMARIES
Library Journal Review
Booklist Review
Publishers Weekly Review
Summary / Annotation
Fiction Profile
Author Notes
COMMUNITY REVIEWS
power submitted by libbyk on July 22, 2018, 2:10pm Wow, best book this year
:( submitted by bookher on August 1, 2018, 2:55pm Way too sci-fi for me. I heard how great this book was so wanted to try it and was hoping to get converted to a sci-fi fan but no.
Scary realistic submitted by steveiew on June 14, 2019, 10:08am This book did a great job highlighting the problems that arise when there is a difference in power between men and women. In the rise of them women you see men begin to experience many things that women deal with on a regular basis. While it is a commentary on the struggles women face, it also depicts women as abusing power once they have it. This is a pretty intense book that could be traumatic for some readers.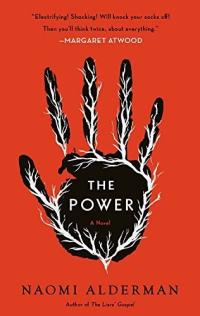 PUBLISHED
New York : Little, Brown and Company, 2017.
Year Published: 2017
Description: 386 pages : illustrations ; 22 cm.
Language: English
Format: Book

ISBN/STANDARD NUMBER
9780316547611
0316547611

SUBJECTS
Women -- Fiction.
Teenage girls -- Fiction.
Bildungsromans.
Science fiction.