Press enter after choosing selection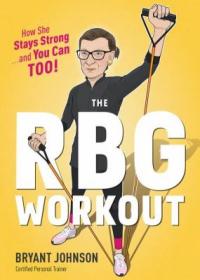 Locations
Call Number: 613.7 Jo, Adult Book / Nonfiction / Health & Fitness / Exercise / Johnson, Bryant
On Shelf At: Downtown Library, Malletts Creek Branch, Pittsfield Branch

| Location | Call Number | Branch | Item Status |
| --- | --- | --- | --- |
| Downtown 2nd Floor | 613.7 Jo | Downtown Library | On Shelf |
| Downtown 2nd Floor | 613.7 Jo | Downtown Library | Due 05-06-2021 |
| Downtown 2nd Floor | 613.7 Jo | Downtown Library | Due 05-07-2021 |
| Malletts Adult Books | Adult Book / Nonfiction / Health & Fitness / Exercise / Johnson, Bryant | Malletts Creek Branch | On Shelf |
| Malletts Adult Books | Adult Book / Nonfiction / Health & Fitness / Exercise / Johnson, Bryant | Malletts Creek Branch | On Shelf |
| Pittsfield Adult Books | Adult Book / Nonfiction / Health & Fitness / Exercise / Johnson, Bryant | Pittsfield Branch | On Shelf |
| Traverwood Adult Books | Adult Book / Nonfiction / Health & Fitness / Exercise / Johnson, Bryant | Traverwood Branch | Due 04-16-2021 |
| Westgate Adult Books | Adult Book / Nonfiction / Health & Fitness / Exercise / Johnson, Bryant | Westgate Branch | Due 05-01-2021 |
| Westgate Adult Books | Adult Book / Nonfiction / Health & Fitness / Exercise / Johnson, Bryant | Westgate Branch | Due 04-23-2021 |
How does Justice Ruth Bader Ginsburg, one of the Supreme Court's favorite octogenarians, stay so active and energetic? She owes it in part to the twice-weekly workouts she does with her personal trainer, Bryant Johnson. . .Now, with the RBG Workout, you can exercise alongside Justice Ginsburg and Bryant. From planks to squats to (full) push-ups, this simple but challenging workout illustrated with four-color illustrations of the justice in workout gear -- will have you getting fit in no time. With tips from the bench, and sidebars with Bryant's folksy wisdom on getting fit and staying healthy.

REVIEWS & SUMMARIES
Summary / Annotation
Author Notes
COMMUNITY REVIEWS
Hilarious and helpful submitted by lstorc on August 27, 2018, 7:12pm The illustrations are hilarious, also demonstrate proper form for each workout. This is a fairly comprehensive workout plan then any adult can perform given enough time. RBG is one incredible, in-shape individual.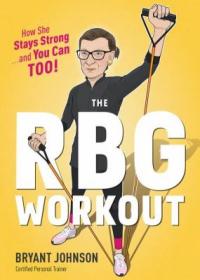 PUBLISHED
New York : Houghton Mifflin Harcourt, 2017.
Year Published: 2017
Description: 127 pages : colour illustrations ; 19 cm.
Language: English
Format: Book

ISBN/STANDARD NUMBER
9781328919120
1328919129

ADDITIONAL CREDITS
Welsh, Patrick,

SUBJECTS
Ginsburg, Ruth Bader.
Physical fitness.