Press enter after choosing selection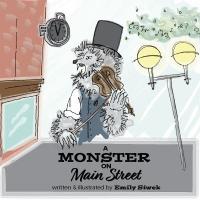 Locations
Call Number: E SIW, Kids Book / Picture Books / Music / Siwek, Emily
On Shelf At: Traverwood Branch, Westgate Branch

| Location | Call Number | Branch | Item Status |
| --- | --- | --- | --- |
| Traverwood Youth Picture Books, NEW | E SIW | Traverwood Branch | On Shelf |
| Traverwood Youth Picture Books, NEW | E SIW | Traverwood Branch | Due 01-31-2018 |
| Westgate Kids Books, NEW | Kids Book / Picture Books / Music / Siwek, Emily | Westgate Branch | On Shelf |
| Westgate Kids Books, NEW | Kids Book / Picture Books / Music / Siwek, Emily | Westgate Branch | Due 02-12-2018 |
| Downtown Youth Picture Books, NEW | E SIW | Downtown Library | Due 01-12-2018 |
| Downtown Youth Picture Books, NEW | E SIW | Downtown Library | Due 02-17-2018 |
| Downtown Youth Picture Books, NEW | E SIW | Downtown Library | Unavailable |
| Malletts Youth Picture Books, NEW | E SIW | Malletts Creek Branch | Due 02-13-2018 |
| Malletts Youth Picture Books, NEW | E SIW | Malletts Creek Branch | In transit |
| Pittsfield Youth Picture Books, NEW | E SIW | Pittsfield Branch | Due 02-04-2018 |
| Pittsfield Youth Picture Books, NEW | E SIW | Pittsfield Branch | Due 02-10-2018 |
Fifth Avenue Press Book Release.
Strange sightings are all around in this simply sweet story inspired by Ann Arbor's beloved Violin Monster. Rendered with loose, playful illustrations, this string playing werewolf encourages readers to give scary things a second look.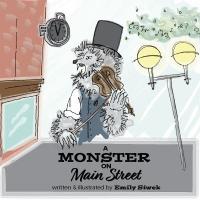 PUBLISHED
Ann Arbor, MI : Fifth Avenue Press, c2017.
Year Published: 2017
Description: 32 pages : color illustrations ; 21.5 cm.
Language: English
Format: Book

ISBN/STANDARD NUMBER
9781947989085 (pbk.)

SUBJECTS
The Violin Monster -- Fiction.
Music -- Fiction.
Ann Arbor, Michigan -- Fiction.