Press enter after choosing selection
Smartphone Video Stabilizer.
Tools Art Tools 1 On Shelf No requests on this item Community Rating: 4.2 out of 5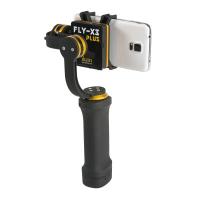 Locations
Call Number: Art Tools
On Shelf At: Tools

| Location | Call Number | Branch | Item Status |
| --- | --- | --- | --- |
| Downtown 1st Floor Tools Shelf | Art Tools | Tools | In transit |
| Downtown 1st Floor Tools Shelf | Art Tools | Tools | On Shelf |
DOCUMENTATION
Download
COMMUNITY REVIEWS
Two things submitted by sara on June 16, 2017, 9:54am 1. Apparently this tool is not renewable, so if you are planning to use it for an occasion, don't check it out too early.

2. It would be nice to have the directions printed out and included in the case. You have to go online to read the information which is not convenient when you are out and about.
really cool tool! submitted by 2024hildebrandtcharlottea on June 19, 2017, 1:48pm This is a really cool tool to use if you want to film something but don't want it shaky.
very handy! submitted by nsvinicki on August 9, 2017, 1:56pm I used this to take better video and pictures of my new apartment when I moved in - loved it for doing a walking tour! definitely helped to make videos that wouldn't make my family dizzy! Why buy one when I can check one out at the library!
Very Effective! submitted by Peter Pasque on July 23, 2018, 4:52pm This is the perfect tool for summer movie making. The stabilizer is surprisingly effective and can add unique camera angles and panning shots to your home movie.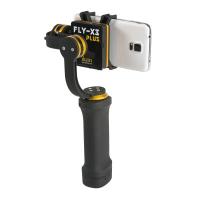 PUBLISHED
Year Published:
Language: English
Format: Tools