Press enter after choosing selection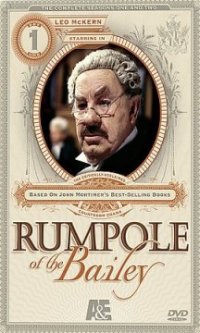 Locations
Call Number: DVD TV Rumpole Seasons 1&2
On Shelf At: Downtown Library, Traverwood Branch, Westgate Branch

| Location | Call Number | Branch | Item Status |
| --- | --- | --- | --- |
| Downtown 1st Floor | DVD TV Rumpole Seasons 1&2 | Downtown Library | On Shelf |
| Downtown 1st Floor | DVD TV Rumpole Seasons 1&2 | Downtown Library | On Shelf |
| Traverwood Adult | DVD TV Rumpole Seasons 1&2 | Traverwood Branch | On Shelf |
| Westgate Adult A/V | DVD TV Rumpole Seasons 1&2 | Westgate Branch | On Shelf |
Originally broadcast by ITV 1978-1980.
Based on John Mortimer's best-selling books.
Special features: Feature-length bonus movie "Rumpole's return"; Opening remarks with John Mortimer: season 1; Opening remarks with John Mortimer: season 2; Mortimer's musings: an interview with author John Mortimer; Opening remarks with John Mortimer: season 3; Opening remarks with John Mortimer: season 4; John Mortimer biography; John Mortimer bibliography and selected credits; about the Old Bailey; Official executioners of Newgate Prison.
v. 4. Rumpole's return.
Leo McKern, Robin Bailey, Derek Benfield, Peter Bowles, Rowena Cooper, Jonathan Coy, Julian Curry, Maureen Derbyshire, Bill Fraser, Richard Murdoch, Peggy Thorpe-Bates, Moray Watson, Peter Whitaker, David Yelland.
A television series about the life and trials of Horace Rumpole is a London criminal defense lawyer.
DVD, region 1, full screen (1.33:1) presentation; Dolby Digital stereo.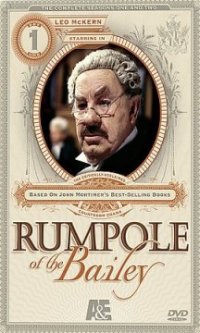 SERIES
Rumpole of the Bailey (Television program)

PUBLISHED
New York : Distributed by New Video, [2004]
Year Published: 2004
Description: 4 videodiscs (ca. 600 min.) : sd., col. ; 4 3/4 in.
Language: English
Format: DVD

ISBN/STANDARD NUMBER
0767072553
9780767072557

ADDITIONAL CREDITS
Amyes, Julian, 1917-1992.
McKern, Leo, 1920-2002.
Bailey, Robert, 1913-1983.
Benfield, Derek.
Bowles, Peter, 1936-
Cooper, Rowena.
Horovitz, Joseph, 1926-
Mortimer, John, 1923-2009.
Thames Television, ltd.
FremantleMedia.

SUBJECTS
Rumpole, Horace (Fictitious character)
Legal drama.
Detective and mystery television programs.