Press enter after choosing selection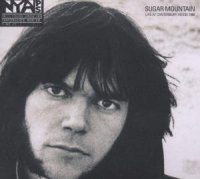 | Location | Call Number | Branch | Item Status |
| --- | --- | --- | --- |
| Malletts Adult A/V | CD Rock Young Sugar | Malletts Creek Branch | Due 03-03-2020 |
| Pittsfield Adult A/V | CD Rock Young Sugar | Pittsfield Branch | Due 02-22-2020 |
| Westgate Adult A/V | CD Rock Young Sugar | Westgate Branch | Due 02-24-2020 |
Compact disc and DVD.
Program notes inserted.
CD. Broken arrow.
DVD: Neil Young archives vol. 1 trailer.
Neil Young, vocals, guitar.

COMMUNITY REVIEWS
Endearing Performance submitted by Catvana on June 15, 2014, 5:56pm This is such incredible CD! I don't usually like live performances but this was so heartwarming. Neil Young was so endearing in his conversation to the audience. His dialog was interesting and then he would launch into a song with his iconic voice. This CD was such a pleasure.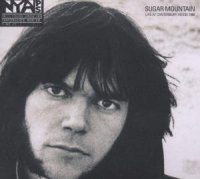 SERIES
Neil Young archives performance series
disc 00.

PUBLISHED
Burbank, CA : Reprise Records, p2008.
Year Published: 2008
Description: 1 sound disc : digital ; 4 3/4 in. + 1 DVD.
Language: English
Format: CD

ADDITIONAL CREDITS
Shakey, Bernard, 1945-
Johnson, L. A.

SUBJECTS
Rock music -- 1961-1970.
Live sound recordings.
Rock concerts.