Press enter after choosing selection
Digimon Digital Monsters. The Official 2nd Season
DVD - 2013 Youth-DVD TV Digimon Season 2 2 On Shelf No requests on this item Community Rating: 0 out of 5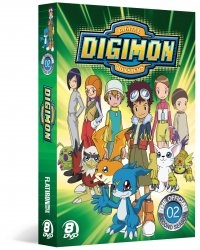 Locations
Call Number: Youth-DVD TV Digimon Season 2
On Shelf At: Downtown Library, Westgate Branch

| Location | Call Number | Branch | Item Status |
| --- | --- | --- | --- |
| Downtown Kids | Youth-DVD TV Digimon Season 2 | Downtown Library | On Shelf |
| Westgate Kids A/V | Youth-DVD TV Digimon Season 2 | Westgate Branch | On Shelf |
| Traverwood Kids A/V | Youth-DVD TV Digimon Season 2 | Traverwood Branch | Due 07-05-2021 |
Title from web.
Four years after Tai, Mimi, and the rest of the DigiDestined brought peace to the digital world and found their way back home, the Digimon Emperor - a new villain- threatens the world and its Digital Monsters. With some of the original kids off to junior high, a new generation is chosen to defend and save the world from evil. Davis, Yolei, Cody, and Ken join T.K. and Kari to form the new Digidestined team. Together they journey back to the Digital World to battle the Digimon Emperor and free all the Digital Monsters from his control.
DVD, fullscreen (1.33:1) presentation.

COMMUNITY REVIEWS
No community reviews. Write one below!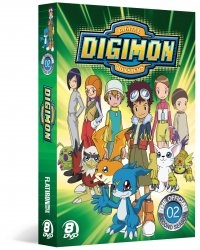 SERIES
Digimon digital monsters (Television program)

PUBLISHED
[United States] : New Video Group, [2013]
Year Published: 2013
Description: 8 videodiscs (1140 min.) : sd., col. ; 4 3/4 in.
Language: English
Format: DVD

ADDITIONAL CREDITS
Toei Animation Company.
New Video Group.

SUBJECTS
Digimon (Fictitious characters)
Imaginary places -- Drama.
Animated television programs.
Children's television programs.