Press enter after choosing selection
The Lemon Drop kid
DVD - 2010 DVD Musical Lemon 4 On Shelf No requests on this item Community Rating: 3.3 out of 5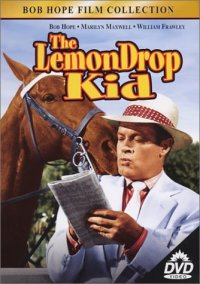 Locations
Call Number: DVD Musical Lemon
On Shelf At: Downtown Library, Pittsfield Branch, Westgate Branch

| Location | Call Number | Branch | Item Status |
| --- | --- | --- | --- |
| Downtown 1st Floor | DVD Musical Lemon | Downtown Library | On Shelf |
| Downtown 1st Floor | DVD Musical Lemon | Downtown Library | On Shelf |
| Pittsfield Adult A/V | DVD Musical Lemon | Pittsfield Branch | On Shelf |
| Westgate Adult A/V | DVD Musical Lemon | Westgate Branch | On Shelf |
Originally released as a motion picture in 1951.
Based on Damon Runyon's The lemon drop kid.
Lloyd Nolan, Marilyn Maxwell, William Frawley, Bob Hope.
A small-time con artist, nicknamed for his favorite candy, gets in over his head when he swindles a tough gangster out of some gambling profits. The Kid concocts a scheme to pay back the money by Christmas, by tricking his pals into dressing up as Santas and collecting money for a made-up charity.
DVD; NTSC; region 1.
Contents: Lemon drop kid.

COMMUNITY REVIEWS
No community reviews. Write one below!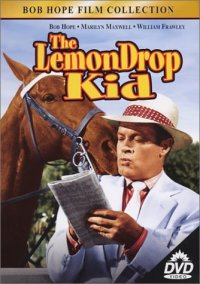 SERIES
Bob Hope collection

PUBLISHED
[United States] : Shout Factory, 2010.
Year Published: 2010
Description: 1 videodisc (91 min.) : sd., b&w ; 4 3/4 in.
Language: English
Format: DVD

ISBN/STANDARD NUMBER
9781603994767
1603994769

ADDITIONAL CREDITS
Lanfield, Sidney, 1898-1972.
Welch, Robert, 1910-1964.
Hartmann, Edmund L., 1911-2003.
O'Brien, Robert.
Tashlin, Frank.
Hope, Bob, 1903-2003.
Maxwell, Marilyn.
Nolan, Lloyd.
Darwell, Jane, 1880-1967.
Frawley, William, 1887-1966.
Livingston, Jay, 1915-2001.
Evans, Ray, 1915-2007.
Runyon, Damon, 1880-1946.
Paramount Pictures Corporation.
Shout! Factory (Firm)

SUBJECTS
Swindlers and swindling -- Drama.
Horse racing -- Betting -- Drama.
Musical films.
Comedy films.
Christmas films.
Film adaptations.
Romance films.