Press enter after choosing selection
Driveway Moments : Radio Stories That Won't let you go.
CD - 2005 CD Radio Driveway 1 On Shelf No requests on this item Community Rating: 4 out of 5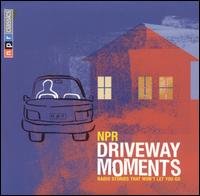 Locations
Call Number: CD Radio Driveway
On Shelf At: Downtown Library

Location

& Checkout Length

Call Number
Checkout Length
Item Status
Downtown 3rd Floor, CDs
2-week checkout
CD Radio Driveway
2-week checkout
On Shelf
Compact discs.
Stories from NPR's All things considered, Weekend edition Saturday, Performance today, and Morning edition.
One. Disc 1. Amy's answering machine -- Killing with kindness -- Nutcracker dreams: Commentator Kevin Kling -- His father: Commentator Marion Wink -- My dad the ex-con: Commentator Mikel Jolet -- Animal sex advice by Dr. Tatiana a.k.a. Olivia Judson -- Disc 2. Sweet potato queen's latest dish -- My so-called lungs -- Hitching a ride with Junior McGee -- Santa-land diaries -- Two. Disc 1. Seltzer man -- Caring for war's fatalities -- Miss Evelyn: flight instructor -- Death of a child: losing Adam -- Love of insects -- Disc 2. Cows that type -- Doctor's stories -- Not to be a minister: Commentator John Green -- Estella's hats -- Radio rookies: my struggle with obesity -- NPR classic: misunderstood song lyrics -- Three. Disc 1. Pet sounds -- An Alzheimer's journal -- Dead groundhog: Commentator Bill Harley -- Polly Rhythm, the feathered prima donna -- Ghosts in real life: Commentator Marion Winik -- An unexpected kitchen: the George Foreman grill -- Powerball dreams -- Disc 2. Survivor -- Spoonerisms -- There's just something about that cowbell: Commentator Mitch Myers -- A soldier and his dog: Commentator Carol Wasserman -- Charlie goes to College: Commentator Donna Damico -- NPR classic: Rato Interesso.

COMMUNITY REVIEWS
No community reviews. Write one below!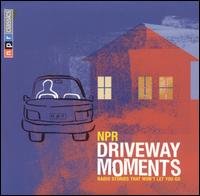 SERIES
All things considered (Radio program)
Morning edition.


PUBLISHED
Washington, D.C. : NPR, p2005.
Year Published: 2005
Description: 6 sound discs : digital ; 4 3/4 in.
Language: English
Format: CD

ADDITIONAL CREDITS
National Public Radio (U.S.)

SUBJECTS
Radio programs.