Press enter after choosing selection
Remember
DVD - 2016 DVD Drama Remember 2 On Shelf No requests on this item Community Rating: 4.2 out of 5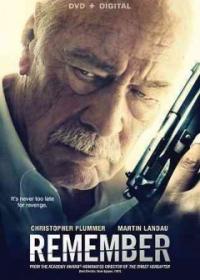 Locations
Call Number: DVD Drama Remember
On Shelf At: Downtown Library

Location

& Checkout Length

Call Number
Checkout Length
Item Status
Downtown 1st Floor
1-week checkout
DVD Drama Remember
1-week checkout
On Shelf
Downtown 1st Floor
1-week checkout
DVD Drama Remember
1-week checkout
On Shelf
Originally released as a motion picture in 2015.
Special features: Audio commentaries; performances to remember; A tapestry of evil: Remembering the past.
Christopher Plummer, Martin Landau, Dean Norris, Jurgen Prochnow.
A suspense-filled story of Zev, an Auschwitz survivor who discovers that the Nazi guard who murdered his family some seventy years ago; is living in America under an assumed identity. With the aid of a friend, Zev sets out on a gripping journey that tests both his will and his fading memory as it brings him closer to the retribution he seeks.
DVD, NTSC, region 1; widescreen (1.78:1 screen ratio); 5.1 Dolby digital.

COMMUNITY REVIEWS
twist and turns submitted by kbahleda on July 23, 2018, 9:39am Not at all what I thought it would be...Keeps you guessing
Incredible submitted by ferielp on August 17, 2018, 12:28pm Plummer is excellent, I feel like his later work has given him much more to work with than his earlier credits. This movie is painful, suspenseful, and the twists were completely unexpected. The vulnerability and guilelessness he displays draw the viewer in to believe his version of events despite the fact that we also know how unreliable he is as a narratorial device since his memory is suspect. This was masterfully written, masterfully played.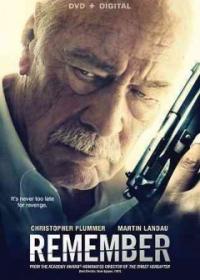 LANGUAGE OPTIONS
English dialogue with optional English or Spanish subtitles; English subtitles for the deaf and hard of hearing (SDH).

PUBLISHED
Santa Monica, California : Lionsgate, [2016]
Year Published: 2016
Description: 1 videodisc (approximately 95 min.) : sound, color ; 4 3/4 in.
Language: English
Format: DVD

ADDITIONAL CREDITS
Egoyan, Atom, 1960-
August, Benjamin,
Lantos, Robert, 1949-
Lantos, Ari,
Plummer, Christopher,
Landau, Martin, 1928-
Norris, Dean,
Prochnow, Jürgen,
Lions Gate Films,
A24 Media,
Serendipity Point Films,
Distant Horizon (Firm),
Detalle Films,
Egoli Tossell Film AG,
Telefilm Canada,

SUBJECTS
Ex-concentration camp inmates -- Drama.
Ex-Nazis -- United States -- Drama.
Revenge -- Drama.
Dementia -- Patients -- Drama.
Older men -- Drama.
Thrillers (Motion pictures)
Feature films.
Video recordings for the hearing impaired.