Press enter after choosing selection
Ghostbusters 2016
DVD - 2016 DVD Comedy Ghostbusters 3 On Shelf No requests on this item Community Rating: 3.8 out of 5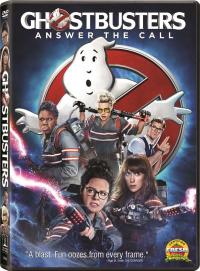 Locations
Call Number: DVD Comedy Ghostbusters
On Shelf At: Malletts Creek Branch, Pittsfield Branch, Traverwood Branch

Location

& Checkout Length

Call Number
Checkout Length
Item Status
Malletts Adult A/V
1-week checkout
DVD Comedy Ghostbusters
1-week checkout
On Shelf
Pittsfield Adult A/V
1-week checkout
DVD Comedy Ghostbusters
1-week checkout
Reshelving
Traverwood Adult A/V
1-week checkout
DVD Comedy Ghostbusters
1-week checkout
On Shelf
Westgate Adult A/V
1-week checkout
DVD Comedy Ghostbusters
1-week checkout
Due 02-04-2023
Anamorphic wide screen (2.39:1).
Special features: Jokes-a-plenty: a free-for-all; Meet the team; Visual effects 30 years later; Slime time; director's & writer's commentary; filmmaker commentary; photo gallery.
Melissa McCarthy, Kristen Wiig, Kate McKinnon, Leslie Jones, Charles Dance, Michael Kenneth Williams, Chris Hemsworth.
Following a ghost invasion of Manhattan, paranormal enthusiasts Erin Gilbert and Abby Yates, nuclear engineer Jillian Holtzmann, and subway worker Patty Tolan band together to stop the otherworldly threat.
DVD.

COMMUNITY REVIEWS
A Worthy Update submitted by Meginator on June 28, 2017, 8:51pm This is a hilarious movie with an outstanding cast and a ton of heart, and I believe that it is a worthy follow-up to its cult classic predecessor(s). The story is sharp, the leading ladies form a convincing ensemble, and the whole production is a lot of fun. It's not fair to the film or the cast and crew to expect this to be a shot-for-shot homage to the earlier films, and I appreciated the modern spin on the same basic story; even better, I think it stands alone, and you don't need to see the previous movies to enjoy this one. What's not to like?
In answer to the question, below, submitted by GJBarnett2 on July 10, 2017, 9:52am "what's not to like?" the answer is just about everything. Re-makes rarely compare well to the original and this is no exception. The CGI is vastly improved over the technology of 1984 but otherwise this is noteworthy primarily for the gimmick of the all-female lead ensemble so if that's your thing, go for it. Otherwise, watch the original or, better yer, read a book. Any book.
Better than the original submitted by gardenfaerie on August 6, 2017, 8:13pm I'm going to have to disagree with the latest review. While, no, this isn't great art or cinema fantastique, it's a fun movie and I enjoyed it a lot more than the original. Maybe because I love Melissa McCarthy and just am not a Bill Murray fan. It was ell worth the library price of free. :)
Fun submitted by anacoluthon on August 18, 2018, 2:40am I really enjoyed this! I like all the actors and thought they played off each other well.
Ghostbusters 2016 dvd submitted by a2sue on July 20, 2019, 11:51pm It was refreshing to see some female ghostbusters in the dvd of Ghostbusters 2016, but the film certainly didn't live up to the first two films.
disappointing submitted by yufamily on August 12, 2019, 4:03pm The original was much better!
ghostbusters submitted by crp on August 17, 2019, 12:26am hilarious- loved this refreshing take
Girl Power! submitted by purchasingqueen on August 31, 2019, 10:32pm This time around, the GIRLS are 'large and in charge! A good chunk of the cast are former SNL alums, including Kate McKinnon. Add Melissa McCarthy, and there are laughs galore. Not the original, but not intended to be. Funny, lite film.
A proper entertaining reboot of the original submitted by sVfGI7Glt2pz7GZgVB90 on August 15, 2020, 11:01pm Given the job of rebooting the original Ghostbusters movie, the director has done something very clever---he's taken the bare bones. He comes up with something new, original, and fresh.

The cast is very good and very funny. it's scary at times as well it gives you those jump out the seat moments that you want.

Kate McKinnon is most irritating and overdoes humor.

Fun, but not great submitted by TLW1998 on June 25, 2022, 10:45pm A fun and silly movie about ghosts, but not great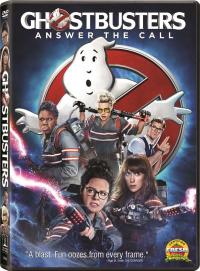 LANGUAGE OPTIONS
English or Spanish dialogue; Spanish or English subtitles; subtitled for the deaf and hard of hearing (SDH); described video.

PUBLISHED
[Culver City, California] : Sony Pictures Home Entertainment, [2016]
Year Published: 2016
Description: 1 videodisc (approximately 117 min.) : sound, color ; 4 3/4 in.
Language: English
Format: DVD

ADDITIONAL CREDITS
Dippold, Katie,
Feig, Paul,
Reitman, Ivan,
Pascal, Amy,
McCarthy, Melissa, 1969-
Wiig, Kristen, 1973-
McKinnon, Kate, 1984-
Jones, Leslie, 1967-
Dance, Charles,
Begley, Ed, Jr.,
Williams, Michael Kenneth,
Hemsworth, Chris,
Sony Pictures Home Entertainment (Firm),

SUBJECTS
Supernatural -- Drama.
Parapsychology -- Drama.
Feature films.
Comedy films.
Action and adventure films.
Fantasy films.
Video recordings for the hearing impaired.
Video recordings for people with visual disabilities.