Press enter after choosing selection
Gettysburg
DVD - 2000 DVD War Gettysburg 3 On Shelf No requests on this item Community Rating: 4.7 out of 5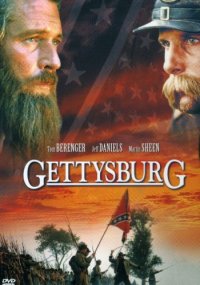 Locations
Call Number: DVD War Gettysburg
On Shelf At: Downtown Library, Malletts Creek Branch, Westgate Branch

Location

& Checkout Length

Call Number
Checkout Length
Item Status
Downtown 1st Floor
1-week checkout
DVD War Gettysburg
1-week checkout
On Shelf
Malletts Adult A/V
1-week checkout
DVD War Gettysburg
1-week checkout
On Shelf
Westgate Adult A/V
1-week checkout
DVD War Gettysburg
1-week checkout
On Shelf
Based on the novel "The killer angels" by Michael Shaara.
Originally produced as a motion picture for television in 1993.
For special features see interactive menu.
Tom Berenger, Jeff Daniels, Martin Sheen.
Civil War drama depicting the events and personal struggles of the Union and Confederate soldiers at the Battle of Gettysburg.
DVD ; Widescreen.
Contents: Killer angels.

COMMUNITY REVIEWS
This film is epic submitted by alexmichaelp on July 6, 2019, 7:16pm After watching this film, I visited Gettysburg to walk lands fought in by great warriors.
a great cause submitted by BarbaraJA on January 12, 2023, 7:40am Faithfully based on the book "Killer Angels" - the film's dialogue and portrayal of historical events are true to the book. So well done!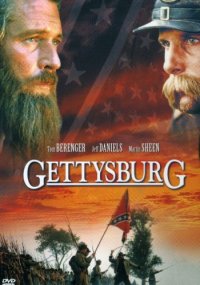 LANGUAGE OPTIONS
Language tracks: English, French; subtitles: English, French.

PUBLISHED
Burbank, CA : Warner Home Video, [2000]
Year Published: 2000
Description: 2 videodiscs : sd. (stereo.), col. ; 4 3/4 in.
Language: English
Format: DVD

ISBN/STANDARD NUMBER
078063277X

ADDITIONAL CREDITS
Maxwell, Ronald F.
Berenger, Tom, 1950-
Daniels, Jeff, 1955-
Sheen, Martin.
Shaara, Michael.
Turner Pictures, Inc.
Warner Home Video (Firm)

SUBJECTS
Gettysburg, Battle of, Gettysburg, Pa., 1863 -- Drama.
Feature films.
Video recordings for the hearing impaired.
United States -- History -- Civil War, 1861-1865 -- Drama.