Press enter after choosing selection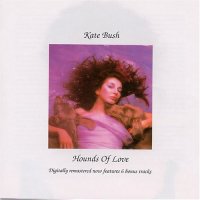 Location

& Checkout Length

Call Number
Checkout Length
Item Status
Downtown 3rd Floor, CDs
2-week checkout
CD Rock Bush Hounds
2-week checkout
Due 02-13-2023
Compact disc.
Reissue of: Hounds of love. EMI (US) 546164 (p1985).
Lyrics and full credits on container insert.
Hounds of love. Running up that hill (A deal with God) -- Hounds of love -- The big sky (single mix) -- Mother stands for comfort -- Cloudbusting.
The ninth wave. And dream of sheep -- Under ice -- Waking the witch -- Watching you without me -- Jig of life -- Hello Earth -- The morning fog.
Kate Bush, vocals, piano ; with vocal and instrumental acc.

COMMUNITY REVIEWS
Classic album submitted by kernelenchilada on June 22, 2016, 10:08am Pitchfork recently gave it 10 out of 10 on their reissue series, but despite their critical butt-ness, this album is spectacular
One of the best submitted by ashflowtuff on July 21, 2017, 8:56am I'd call this one of the essential albums of all time. Original and unusual.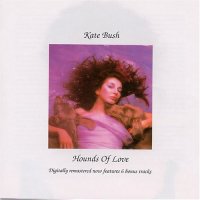 PUBLISHED
[S.l.] : Fish People, [2011], p1985.
Year Published: 1985
Description: 1 sound disc : digital ; 4 3/4 in.
Language: English
Format: CD

SUBJECTS
Popular music -- 1981-1990.